8 Satisfyingly Healthy Snacks You Should be Craving For
Pineapple Nice Cream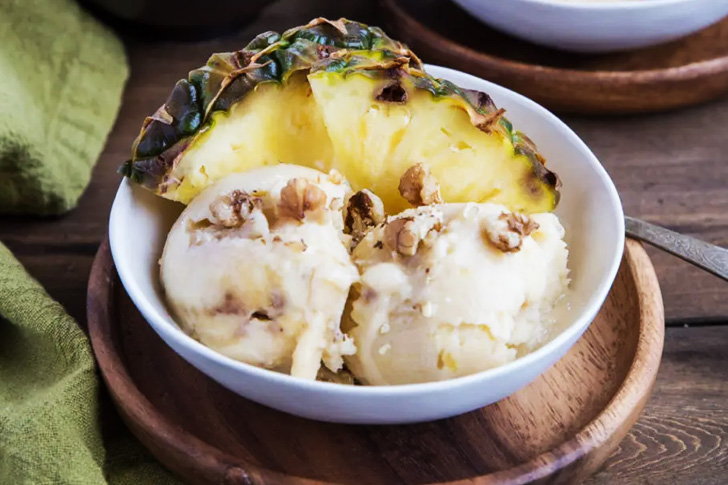 We understand how we are sometimes drawn to icy cold creams of indulging flavors, especially when we are in a mood. But here's one ice cream that will definitely lead you to feel good to a certain degree. Pineapple Nice Cream is all-fruit, dairy-free, and with no added sugar. It is your healthy alternative to the usual ice cream that'll only make you feel good momentarily and guilty by the next. This feel-good snack also comes with tropical flavors, such as the other two hits, mango and lime. With a few minutes to spare, blend up this naturally sweet frozen snack, and enjoy it guilt-free!
Homemade Chicken Tenders with Everything Bagel Seasoningover Salad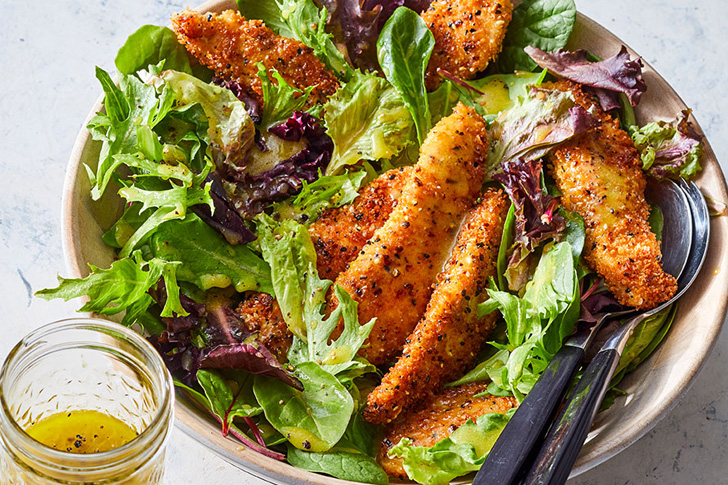 This is a healthy chicken dish that will certainly top any salad for dinner. It's ready in 25 minutes and in our experience, it's something you'll come back for more. The use of everything bagel spice is a sure and quick way to season chicken tenders, and the breadcrumbs add to that crunch we like. If you can't find any premixed seasoning, do check out recipes or free online classes to make your own. With equal parts of dried minced onion and garlic, poppy seeds, sesame seeds, salt, and ground pepper, it'll be no doubt something you'd crave for more.
Dark Chocolate Peanut Butter Truffles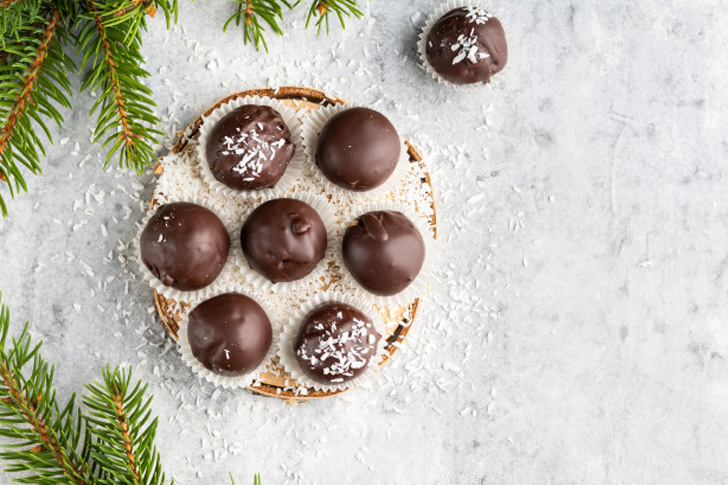 Make chocolate truffles by whipping up chocolate ganache filling with peanut butter and coconut milk, instead of heavy cream, in this easy vegan dessert recipe. What's good is that you can also make chocolate bark out of the leftover chocolate with a few truffles to wrap it with– it's a beautiful edible gift to indulge.
Grilled Taco Pizza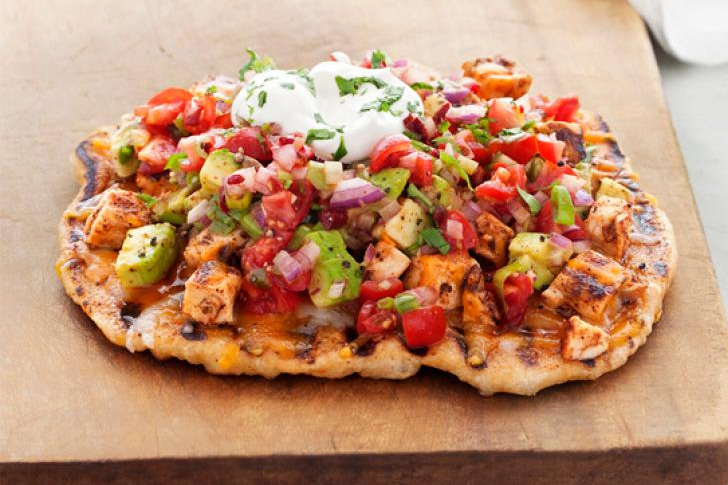 With grilled pizza, you get to taste that familiar rustic flavor of the wood-fired oven. And with hungry mouths to feed, it's perfect as it cooks fast than the usual oven-baked ones. So make sure that all the ingredients are prepped up and in place for quick flipping and topping. And for the tasty pizza topping, go for the classic taco tops, including the beans and salsa. Do the same should you wish to make pizza with of your favorite toppings. Just be sure to mind the degree of heat you have so you'll be swift in the flipping.
Kale Artichoke Dip
This is another healthy twist to spinach artichoke dip. Instead of using cream cheese dip, do consider replacing it with yogurt. For sure, the snack time of tortilla chips and carrot sticks will be just perfectly splendid.
Cinnamon-Sugar Dusted Apple Cider Donuts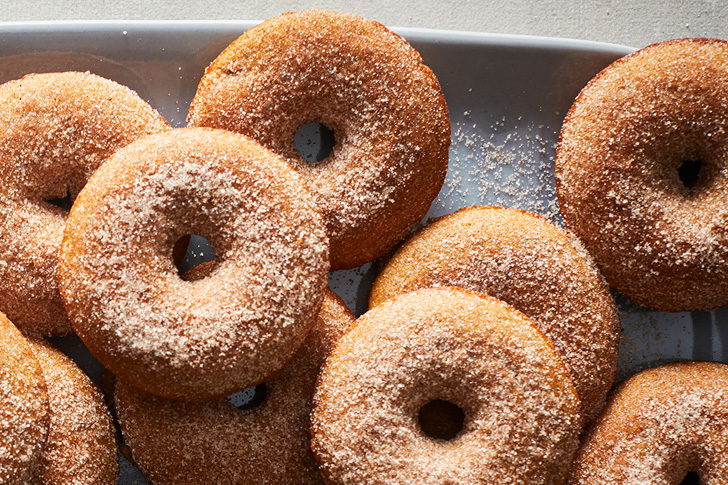 If you're the coffee and anything-cozy type, you'll surely dig this fluffy, light, warm, and homemade cinnamon-flavored doughnuts. Especially now in the fall season, get your coffee brewing as this snack definitely credits to be its perfect pair! Do make room for a few extra batches and freeze the donuts up as apple cider usually come in season.
Buffalo Chicken Wings with Ranchy Cauliflower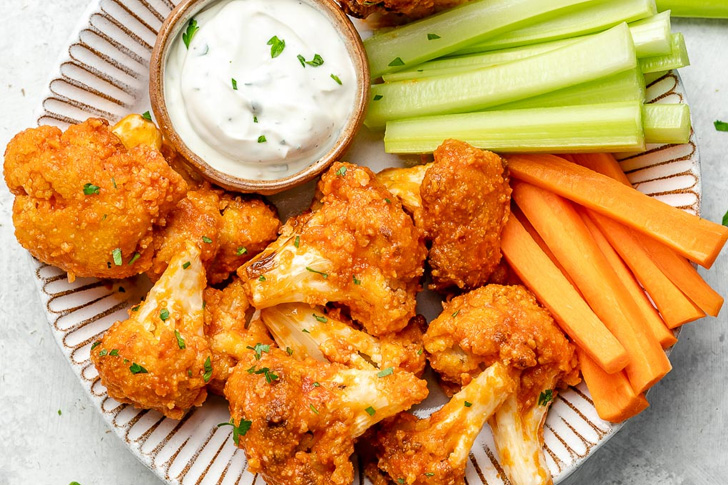 This is not your usual Buffalo chicken wings. Here, we encourage you to add some healthy touch to it by having your wings broiled rather than deep-fried. This way, it reduces its greasiness and calories compared to when it is fried even in high degree of heat. Serve your wings with sauced-up cauliflower and sneak some extra vegetables into this game day healthy snack.
Air-Fryer Sweet Potato Chips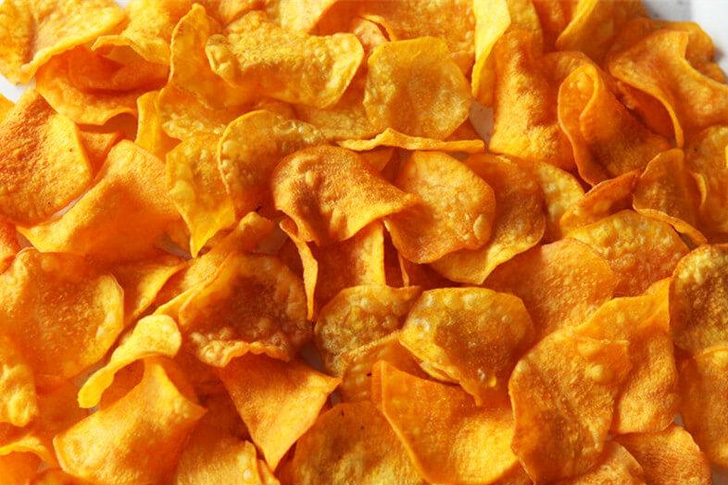 With your air-fryer, you can make up all the greaseless chips you like. Include these sweet potato chips that will totally get you hooked with every bite. They're a good side dish to your sandwiches, burgers, wraps, and more!