Foodie Destinations For The Best Mediterranean Food

Are you hungry for some Mediterranean food? Would you want some of that bright, red, and juicy tomatoes or some crisp and dry rosé wine? Craving for some briny olives? How about some pistachios on a pastry drizzled with honey?
Mediterranean cuisine is best experienced only in countries where it has originated. As diverse as its influence is, this cuisine covers three continents, namely Europe, Asia, and Africa. Along as the continents are in the area around the Mediterranean basin, of course. You'll find the common thing in their food in all these areas and how they prepare it. However, though they share almost the same degree of cuisine, these countries still belong to different continents and cultures, and we'll also see how other influences have mixed in. Each one has its own unique culinary tradition. Let us guide you along with the Mediterranean culture and find how food preparations may be similar to other cuisines.
In Spain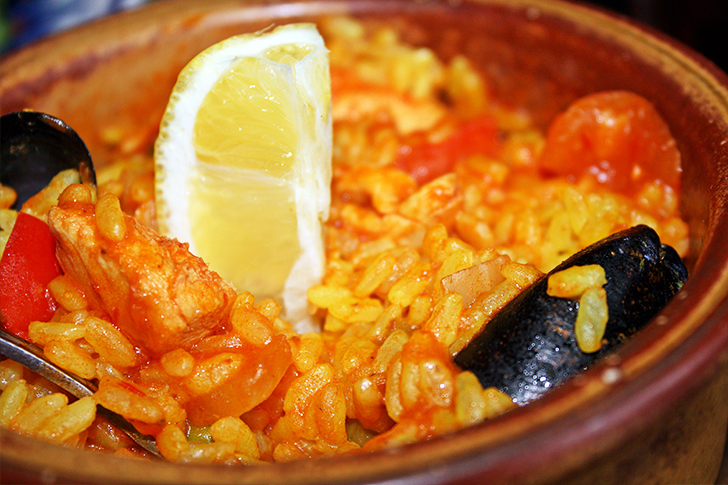 In many delicious ways, Spanish cuisine is known to share similar characteristics as Mediterranean cuisine, especially with the famous Spanish dish Paella, which credits to go beyond olive oil, pasta, and wine. The dish is a staple in Valencia, and as part of your trip, you may enjoy a lesson on making the dish in the country. Of course, you get to enjoy tasting it too, while vacationing there.
In France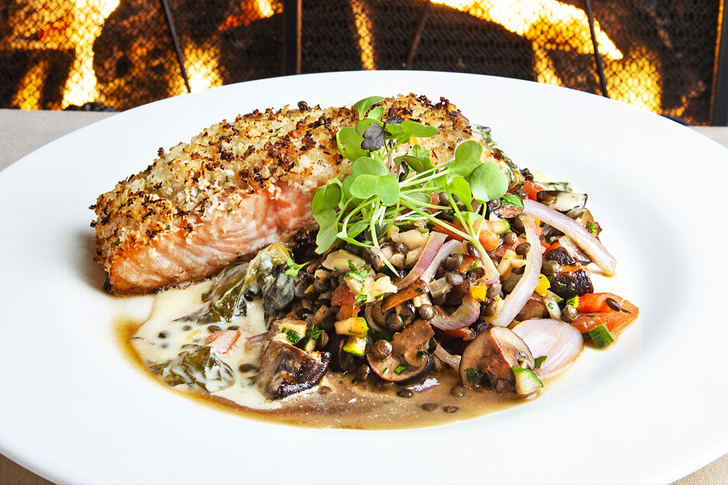 As French cuisine is much loved, we all know how it is mostly and widely based on using the three main components of Mediterranean cuisine: olive oil, pasta, and wine. There's not much to deny here how this culture's cuisine is very much admired. Do check out Provence cuisine though it is all about fresh herbs, succulent seafood, and crisp wines. The place credits for the excellence of the flavors of its homegrown herbs like marjoram, oregano, rosemary, savory, and thyme.
As you indulge in the food on this side of the Med basin, these dishes will stand out most:  bouillabaisse, ratatouille, and socca.
In Italy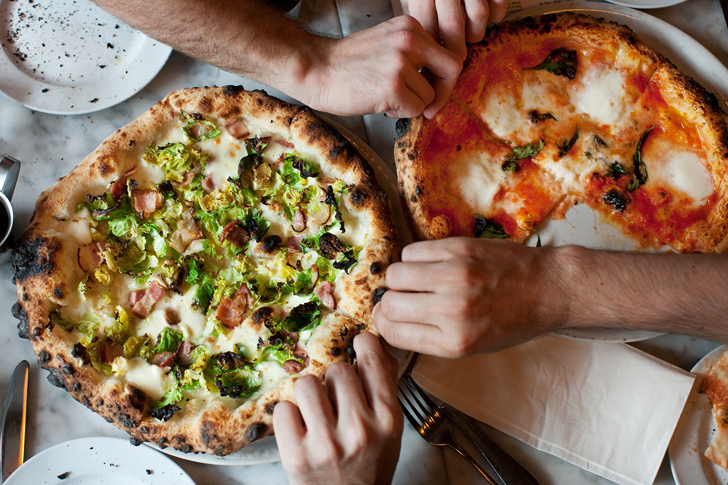 While in Italy, Mediterranean cuisine is dominant in many of the country's coastal regions, such as in Sicily, Campania, and Liguria. In this country's tour alone, you can forget about the cuisine as the state's food is already heaven to a great degree! However, regions in this country are heavily influenced by food based on olive oil, pasta, tomato sauces, and seafood. For example, the Sicilian cuisine's pizza differs from other Italian pizza as it is rectangular with a thicker and doughy crust. It is most similar to that famous focaccia bread, mostly topped with tomatoes, anchovies, herbs, and the local's strongest cheese. It's worth the experience to try how cuisines differ in this country.
In Greece & Turkey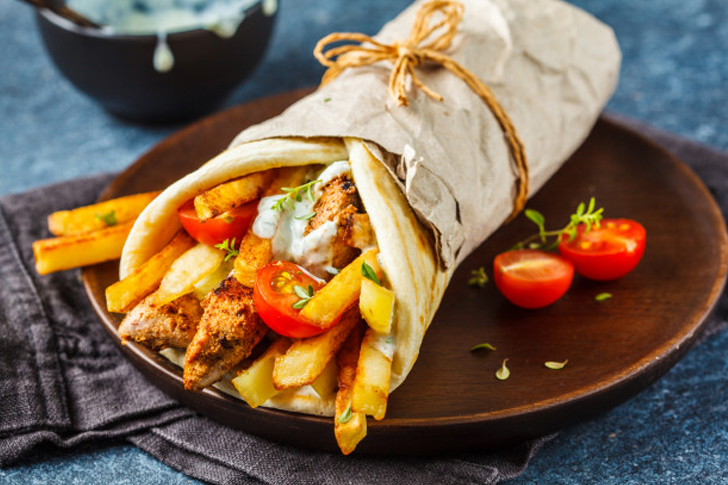 While in Greece and Turkey, the countries' cuisine is closely similar to the Mediterranean. The food preparations in these areas are also based on the main triad of olive oil, wheat, and wine. These two cuisines may differ from each other to some degree, but both are still part of the larger Ottoman cuisine tradition. It is actually this historic Ottoman empire's food that ruled the area for hundreds of years.
Turkish cuisine varies across the country, but it is famous for its rice dishes and kofte, which is made up of the ground and spiced meat. In southern Turkey, the mezes, meat kebabs, and baklava pastry are the food to be credited.
Kebabs are called Souvlaki in Greece. In the country, the grape leaf rolls and baklava are also famous, like in Turkish cuisine. However, they differ in a way that they serve more olive oil, feta cheese, and tzatziki sauce– a staple of Greek dishes. But to mention some of the food the Greeks take credit for, it has to be street food. The pita stuffed with meat roasted vertically in a rotisserie is worth every penny. It is best to experience this in Bairaktaris Taverna in Monastirakiou Square, where it has long been enjoyed there since 1879.
In Israel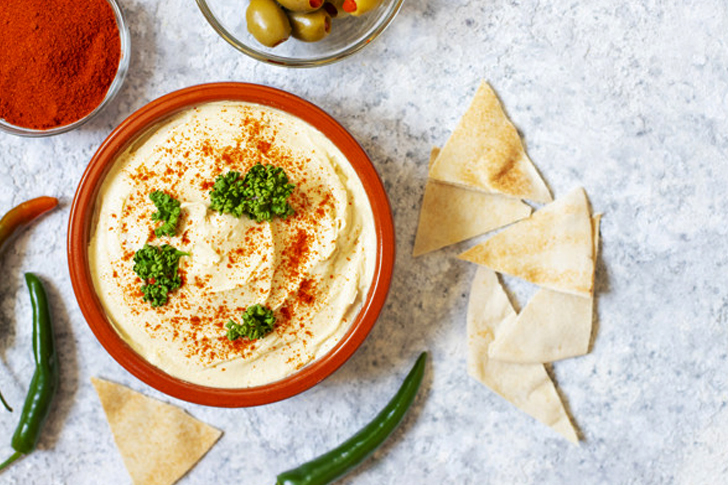 The Levantine cuisine is considered Arabian, relating to the historic Levant region's influences, including modern-day countries like Israel, Syria, Jordan, Lebanon, and Palestine. Like the Ottoman cuisine where mezze (small plates) are integral, it also follows service of meat kebabs, stuffed grape leaf, and baklava of their own spin. But nothing like Hummus and crispy falafel for which this cuisine is highly credited for. Kofta is also popular in this part of the Med basin.
Conclusion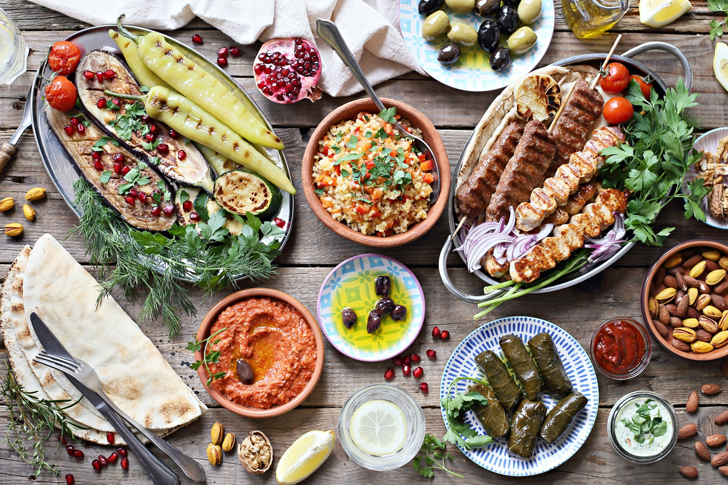 Food is a great part of Mediterranean culture. And in travel, it should take a big chunk of your investment. Food is definitely what will make your trip social and most engaging as they are shared with the people you're with over conversations that can be as indulgent as the dish. While you're on this trip, even if you are at a renowned Michelin-starred restaurant or a small and simple family-owned restaurant with no-frills, do get your hands a little dirty by taking a cooking class and learn how to knead the flour with water and oil. Visit the vineyards and other farms and get the feel of its rich soil as they hold the secret to the region's flavorful produce. These are some of the experiences worthy of your Mediterranean cruise.