Make Your Date Nights At Home Special With Your Charcuterie Board (Cheese Board)

As we now live in a pandemic time, usual date nights for the couples may be a distant memory in some parts of the world. Worry not, though, as we treat you to a short class on how to make your date night simple yet special in your home. All you have to do is read through and make sure you switch on your home security system, as tonight will be awesome for you and your partner. Don't forget to fetch your choicest wine, too.
Preparing a charcuterie board can be very simple, yet it will surely impact the occasion. Definitely, the spread will set the mood and graze the night away. This cheese board can be prepared for special nights or also served when bonding with friends and family. Anyhow, it is perfect with wine and taken with ample of much time.
Here we've summarized everything you need to know in making an epic cheese board or, as the French would call it, charcuterie board. A prepped box can be an easy swipe off your credit card in the grocery or any gourmet shop. But learning to prepare the spread yourself is an achievement worth your time investment.
You will have to decide on your pile of cheeses, fruit, meats, crackers, bread, jams, and nuts for your next party. Having that already in mind will help you create a stunning board that will surely please your guests to a great degree. Picturing it already in your mind will direct you to the whole concept of whether arranging a pancake charcuterie board or a spin of the classic chicken buffalo dip. For the seafood lovers, including shrimp tempuras should be perfect for your white bubbly.
CHARCUTERIE BOARD 
First, to determine how big and pre-decide the kind of cuts and other elements to be included in, you have to decide the board you'll use. There are endless possibilities in preparing a charcuterie board. That is why we narrow it down to what our board would be. Of course, we can always be stylish with it, but we can be as simple as choosing the shapes of our board. We have the following:
THE JAM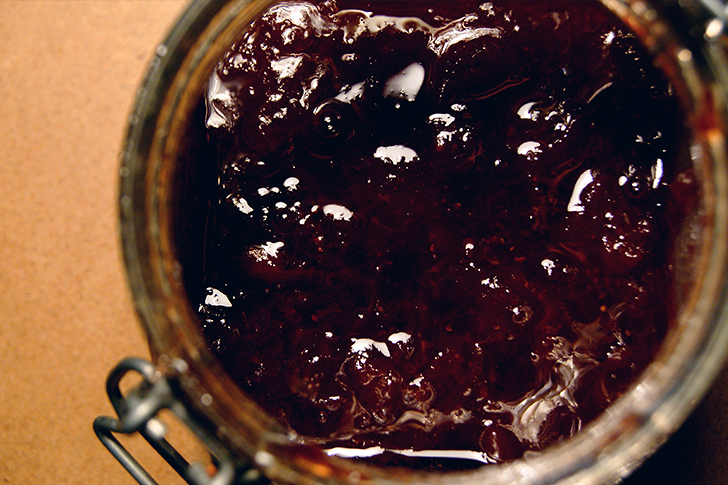 Now that we have decided on the board, we move to the jam or jelly we will use as a bread or cracker spread. Since it could easily turn into a dip depending on how you or your guest would make out of it. But knowing what you will put as part of your board will credit to the narrowing down of the kinds of elements to fill. Here are the jams that could go on your board:
Apricot
Raspberry
Spicy Raspberry
Spicy Peach
Strawberry
Triple Berry
THE CRACKERS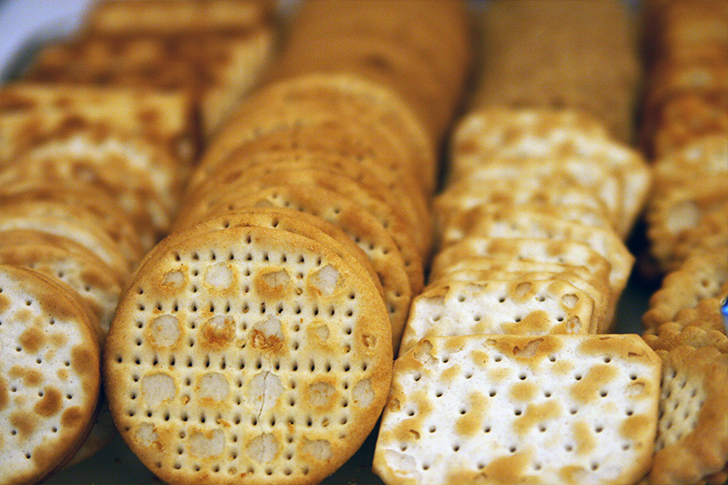 After deciding on at least two jams, we will direct you to the perfect crackers to throw on the board. Here are your choices:
wheat thins
snack crackers
sesame and sea salt thins crackers
flatbread crisps
ritz crackers
whole wheat
WHAT IS THE BEST CHEESE FOR A CHARCUTERIE BOARD?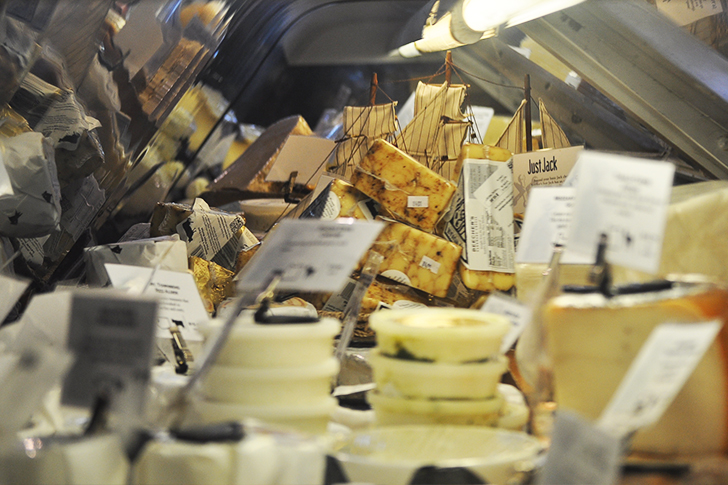 After deciding on the crackers, we now know at least two to three flavors to go to the cheese that will probably swipe the most cost in your credit card after your meat of choice. Anyhow, here are our top picks of cheese:
brie cheese (my absolute favorite)
brie cheese spread
cheddar
block of blue cheese
smoked gouda
Parmigiano
provolone
burrata
goat cheese
Colby jack cheese
WHAT MEATS ARE BEST FOR A CHARCUTERIE PLATTER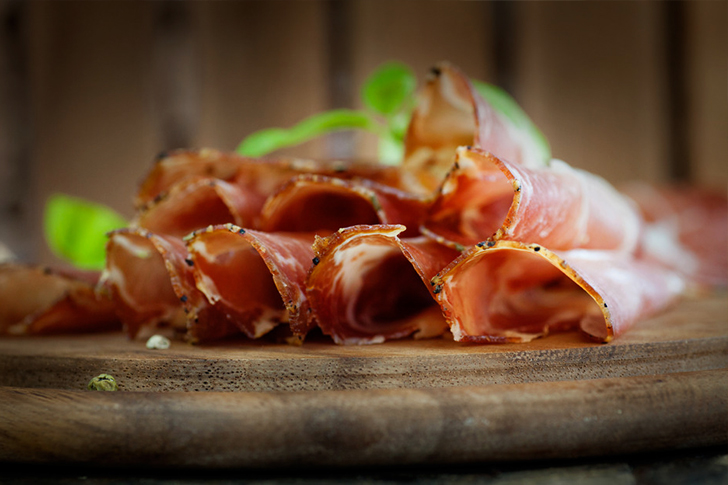 Then we choose our proteins. Knowing the flavors already put in, we try to blend it up with our meats' flavors. We have to be careful with what we pick, though. Let's choose ones with little gas results:
dried cured salami
prosciutto
soppressata
pepperoni
ham
turkey
WHAT ELSE GOES INTO A CHARCUTERIE BOARD?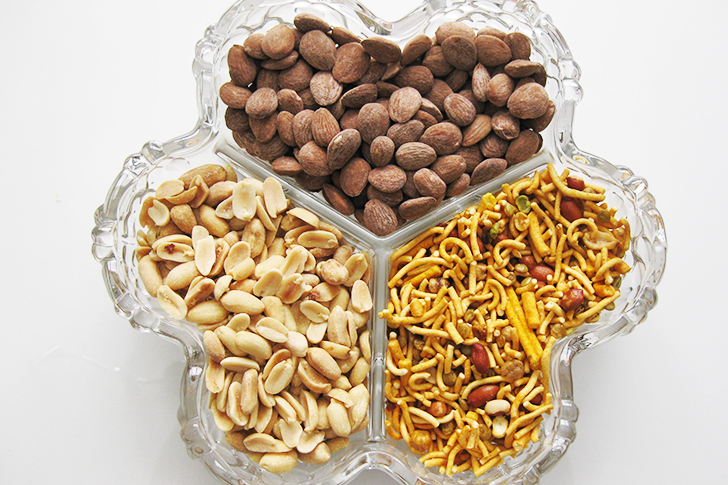 And just like that, we're almost at the end with our nuts:
nuts (walnuts, almonds, pecans, pistachios)
mini pickles
sliced cucumbers
cherry tomatoes
fresh fruit (grapes, oranges, clementines, strawberries, raspberries or blueberries)
dried fruit (apricots, prunes, raisins, cherries or cranberries)
olives and/or capers
favorite dips (hot or cold)
HOW TO ASSEMBLE A CHARCUTERIE CHEESE BOARD?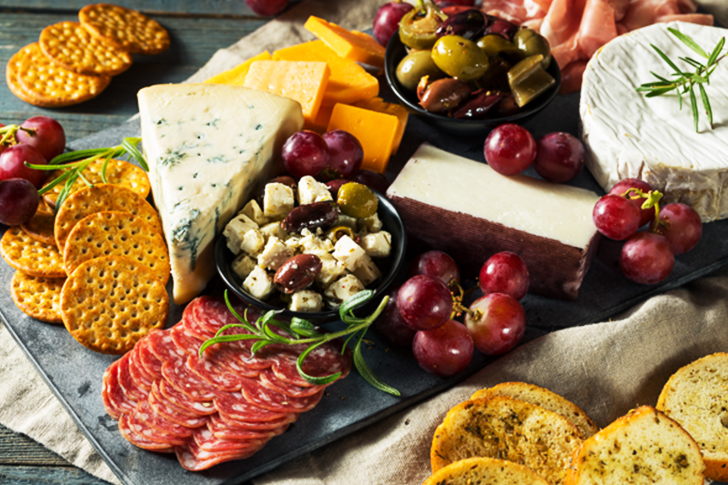 Now that we have all our choices, we try to arrange them into small bowls or in groups if it works for you. The key is to present it in the most stylish way we know. When all is set, dim your lights by lighting up your area with your scented candle for the occasion. Make sure the wine is chilled, and your space is welcoming. You may also add appetizers on the side to complete your board.