Hollywood Celebrities with Shocking IQs

We can't help but become fascinated when we read about stories of geniuses, like that of Michael Kearney, an American who holds the record for being the youngest person to obtain a college degree at 10 back in 1994. An IQ score of more than 116 means above average, while a score of more than 130 signals a high IQ.
Michael Kearney's IQ is nearly 200, Einstein's and Hawking's was reportedly 160. But did you know there are other famous personalities whose IQ scores are above average? We've compiled a list of these genius celebs, and you'd be surprised to discover who they are!
 Jessica Simpson | 160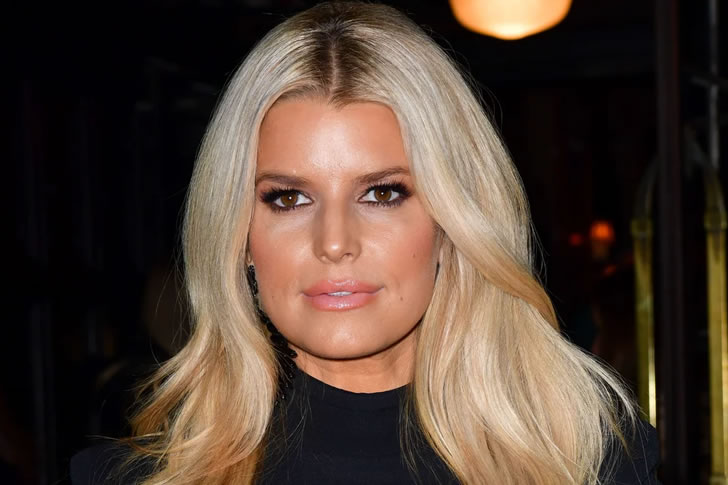 Jessica Simpson is reported to have an IQ score of 160. The singer initially dropped out of high school when her career in Hollywood began taking off, but later earned her GED via distance learning at Texas Tech.
She founded a beauty product and clothing line called The Jessica Simpson Collection and gained considerable wealth. She also penned and published Open Book, showing that she has more to offer.
 Steve Martin | 142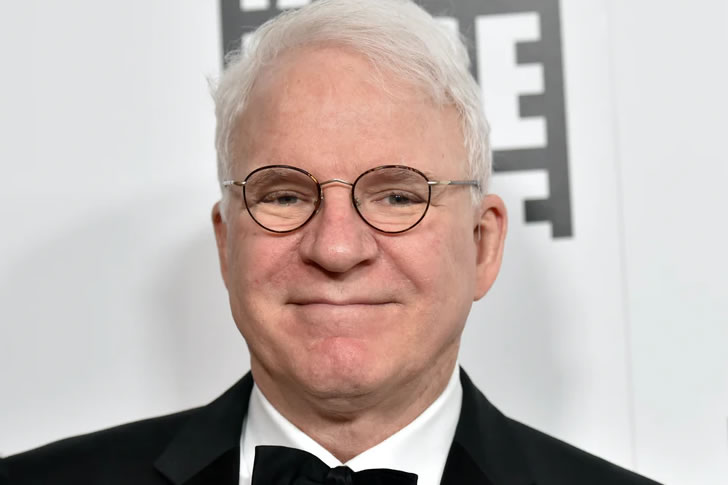 Steve Martin has a lot of talents. Aside from being a renowned comedian, he's also an author, producer, playwright, screenwriter, and banjo player. Martin attended Garden Grove High School and took drama and poetry courses at Santa Ana College. In 1967, he transferred to UCLA to study theater and performed at local clubs at the same time. Martin came to public notice in the 1960s as a writer for The Smothers Brothers Comedy Hour.
Later, he became a frequent host of Saturday Night Live. With numerous hit movies to his credit, Martin has earned accolades including an Emmy, a Grammy, and an American Comedy award. He has also won a Mark Twain Prize for American Humor and ranked sixth place in Comedy Central's 100 Greatest Stand-Up Comics list. Did you know he has been an avid art collector since 1968? His collection includes artworks by Pablo Picasso and Roy Lichtenstein.
 Stephen Hawking | 160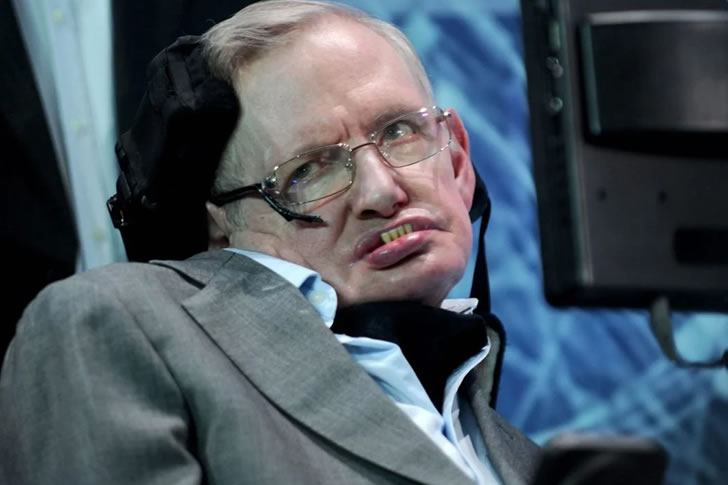 Stephen Hawking was a theoretical physicist and author who also wrote the book, A Brief History of Time. He was a director at the Centre for Theoretical Cosmology at the University of Cambridge at the time of his passing due to Lou Gehrig's disease. Hawking was born into a family of doctors and was reported to have an IQ score of 160. He began his university education at University College, Oxford in October 1959 at the age of 17.
There he earned an honors degree in physics and obtained his Ph. D. degree in theoretical physics. He also earned an honors degree in applied mathematics at Trinity Hall, Cambridge. His scientific contributions include theorizing the existence of black-body radiation thought to be emitted by black holes – now known as "Hawking radiation". Did you know that he also once made an appearance on The Big Bang Theory?
 Sharon Stone | 148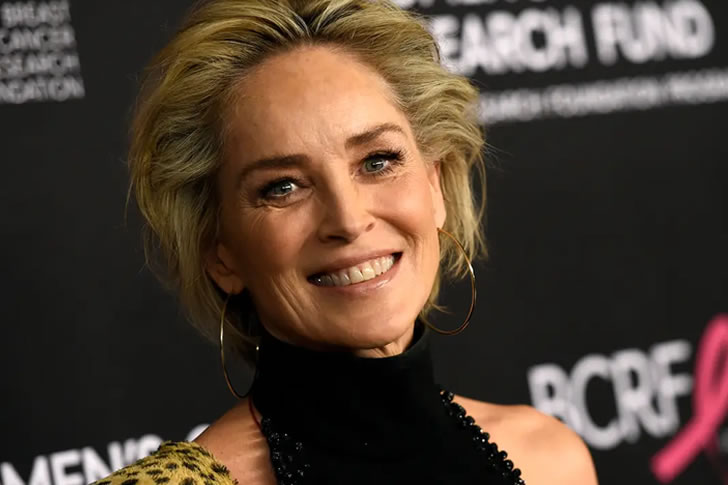 This may come as a shock, but Sharon Stone has an IQ score of 148. Incredible, right? The Basic Instinct actress proves to us that she's more than just a pretty face. As a child, she was considered academically gifted, and she was only five years old when she entered the second grade. While attending the Edinboro University of Pennsylvania, she won the title of Miss Crawford County, Pennsylvania, and was a candidate for Miss Pennsylvania. After that, she dropped out of school to become a model.
In 1995, she starred in Martin Scorsese's epic crime drama Casino and her performance was unanimously praised, earning her the Golden Globe Award for Best Actress in a Motion Picture – Drama and a nomination for the Academy Award for Best Actress. Stone rose to international recognition as a talented actress. After a successful run in the industry, the American actress decided to go back to the Edinboro University of Pennsylvania and was able to complete her college degree in 2016.
 Kate Beckinsale | 152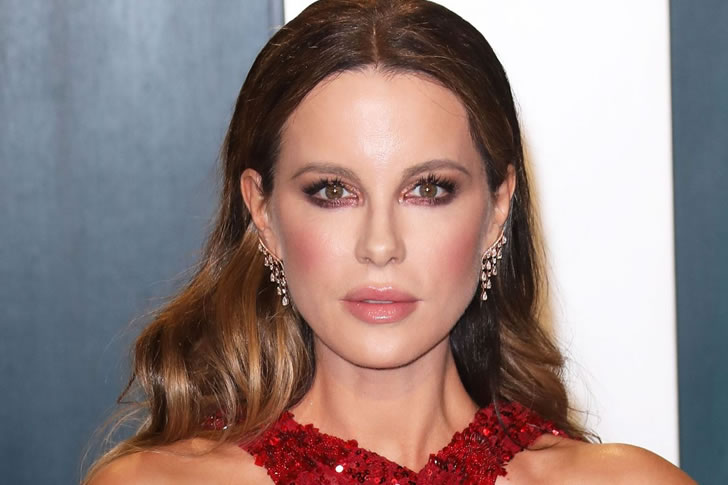 This woman just keeps impressing everyone. Kate Beckinsale wowed us with her performance in the Underworld film series and even dazzled the modeling industry. But what only a few people know is that she has an IQ of 152, just 8 points below the physics genius Albert Einstein. She was educated at Godolphin and Latymer School and twice a winner of the WH Smith Young Writers Award for both fiction and poetry.
Beckinsale is fluent in four languages: French, English, German, and Russian. She studied French and Russian literature at Oxford University, but she did not complete her degree in order to concentrate on her flourishing acting career. There were also reports that she stood out in grade school and had a reading level of an 11-year-old when she was just 6. If this still doesn't impress you, then we don't know what will. Today, Beckinsale remains one of Hollywood's sought-after actresses.
 David Duchovny | 147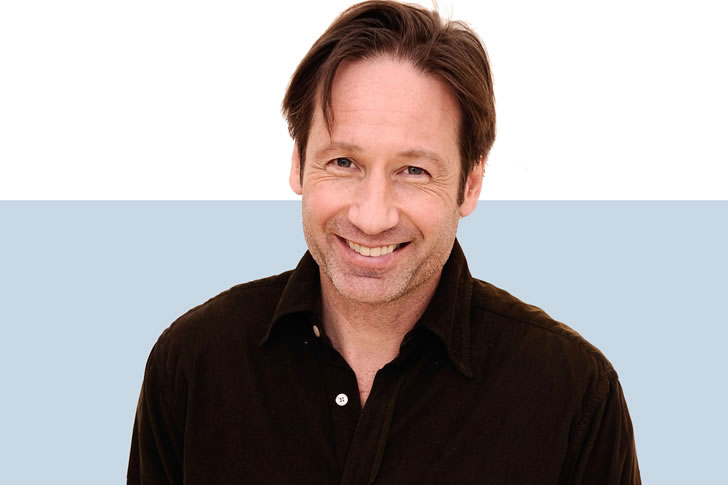 The 90s generation certainly fell head over heels for David Duchovny. This is thanks to the popularity of his shows, leading to the actor's career peak. Who can forget his turn as the suave FBI agent Fox Mulder on the TV series The X-Files? He was phenomenal in the role, after all. Aside from being talented and having great looks, the now 60-year-old actor also has an IQ score of 147.
If you're still not impressed, well, this might do the trick. David Duchovny was born in New York, U.S. on August 7, 1960. He attended Princeton University where he graduated Phi Beta Kappa and summa cum in 1982 in English literature. Then he obtained an M.A. in English literature from Yale University. Being a literary genius, he has published three books and has an upcoming 2021 release entitled Truly Like Lighting: A Novel.
Kevin Spacey | 137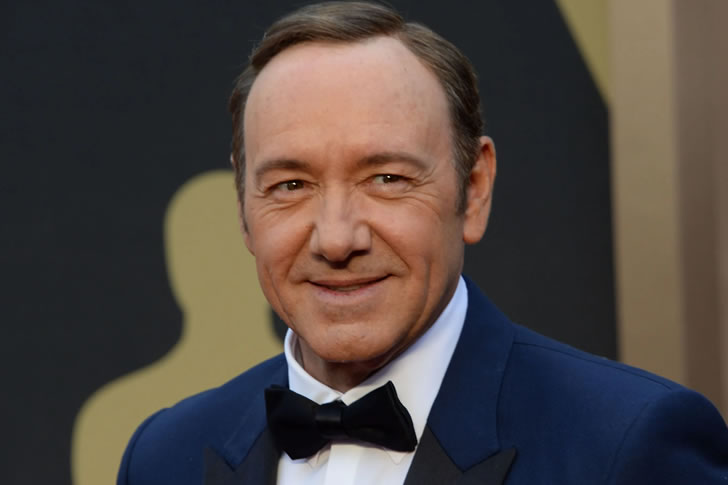 Kevin Spacey won an Academy Award for Best Actor for his 1999 film American Beauty. As a 61-year-old actor and producer, he has many other notable performances to his credit. This includes appearances in Superman Returns, 21, and Pay It Forward. He won a Golden Globe Award for Best Actor – Television Series Drama and two consecutive Screen Actors Guild Awards for Outstanding Performance by a Male Actor in a Drama Series due to play on the drama series House of Cards from 2013 to 2017.
Spacey attended military school when he was in grades 10 and 11. He graduated as valedictorian in high school and went on to attend the prominent Juilliard School, where he honed his drama talent. It paved the way for his Broadway work. In the early 2000s, he also served as the artistic director of the Old Vic Theater in London. At present, he owns his own production company and has directed several films, including the 2004 biopic musical Beyond the Sea.
 Jodie Foster | 132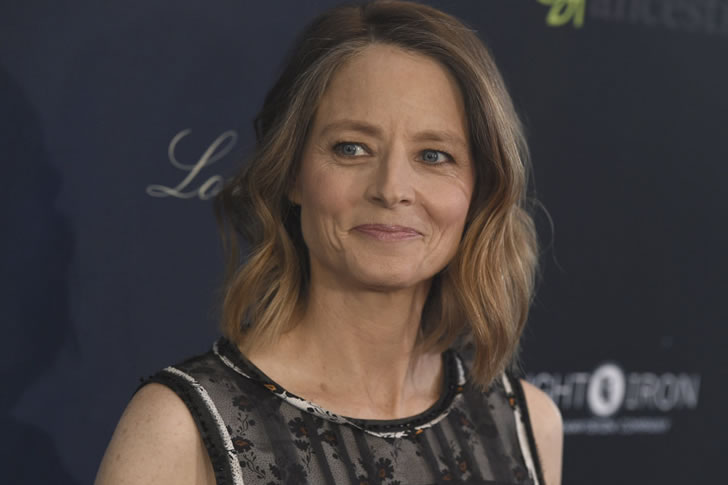 Jodie Foster is one of the most sought after actresses in Hollywood. She has two Academy Awards, two Golden Globe Awards, three British Academy Film Awards, and the Cecil B. DeMille Award. She started learning to read and began to a talent for acting when she only was three years old. People consider her a prodigy thanks to her receiving an Oscar nomination at only 13 years old. She is famous for her roles in The Accused, Silence of the Lambs, Panic Room, and Inside Man.
Foster also directed episodes of Black Mirror, House of Cards, and Orange Is the New Black. Her fluency in French has enabled her to act in French films. She also dubs herself in French-language versions of most of her English-language films. She can understand German, Italian, and Spanish. Foster graduated magna cum laude at Yale University, where she earned a degree in literature. In 1997, she was awarded an honorary doctorate at Yale. On top of that, she has an IQ of 132.
 Dolph Lundgren | 160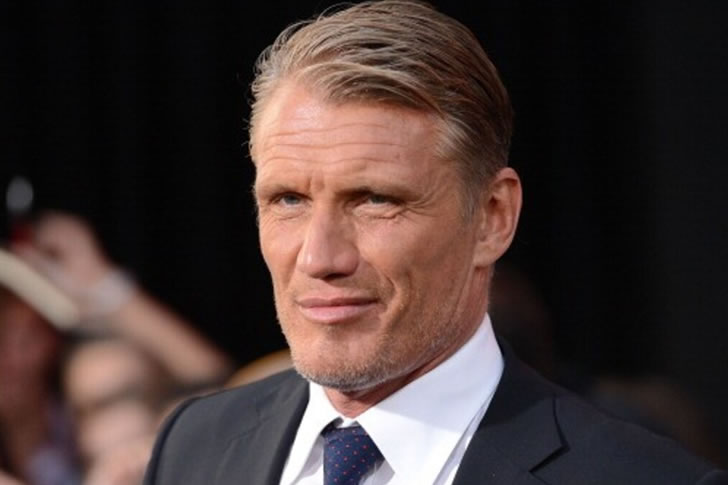 Let's be thankful that Dolph Lundgren is different from the movies and is no villain in real life. Not everyone knows that he actually has the same IQ score as Einstein's! The actor holds a degree in chemical engineering from the Royal Institute of Technology, followed by a master's from the University of Sydney. He even received a Fulbright scholarship to MIT but wasn't able to attend because he chose to pursue an acting career instead.
Lundgren's film breakthrough came in the mid-'80s, when he portrayed boxer Ivan Drago in Rocky IV, opposite Sylvester Stallone. Since then, he has been in 70 films different films, nearly all of them are in the action genre. Aside from Rocky IV, he has also appeared in blockbusters such as The Punisher, The Expendables, and Aquaman. He also wrote an autobiographical fitness book, Train Like an Action Hero: Be Fit Forever.
 James Woods | 184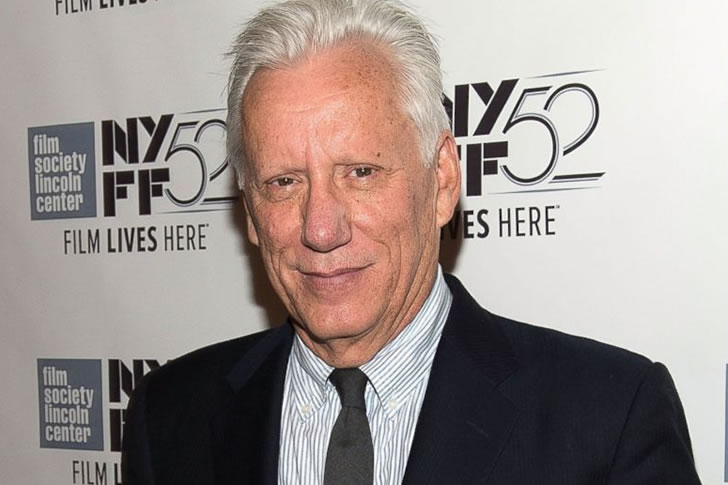 Here's an actor with an IQ higher than Albert Einstein. If you're curious what his score is, it's an incredible 184 points. It's almost unbelievable, but actor and producer James Woods has so much more to offer than what we can imagine! He began his career as a theater actor but later transitioned to a wide range of different projects, including starring in successful films such as The Onion Field, Salvador, and Ghosts of Mississippi.
Woods pursued an undergraduate degree at the Massachusetts Institute of Technology. He attended the Massachusetts Institute of Technology on a scholarship and had near-perfect SAT scores. However, after joining a student theatre group, he quickly fell in love with acting. So, instead of earning his political science degree, he dropped out of school to pursue a career in acting. He has appeared in more than 130 movies and TV series and has garnered a reputation as a prominent Hollywood character actor.
 Nolan Gould | 150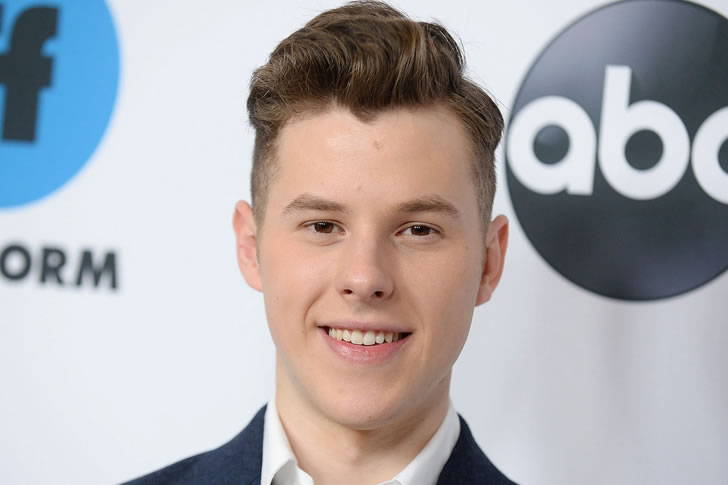 Remember Luke Dunphy in the hit sitcom Modern Family? The goofy character was portrayed by former child actor Nolan Gould. Now 22 years old, Gould has also revealed that he is a member of Mensa International, a non-profit organization open to people with high IQ. In the summer of 2012, Gould, who was only 13 years old, took the General Educational Development (GED) test and expressed his desire to take online college courses.
In an interview on The Ellen DeGeneres Show the actor talked about his IQ of 150, and how he had managed to graduate high school at age 13 then started college at age 14. However, he had to take a break from school to focus on his career. In more recent news, he shared that he has been accepted to study at the University of Southern California, though he didn't reveal details about the degree he's pursuing.
 Ashton Kutcher | 160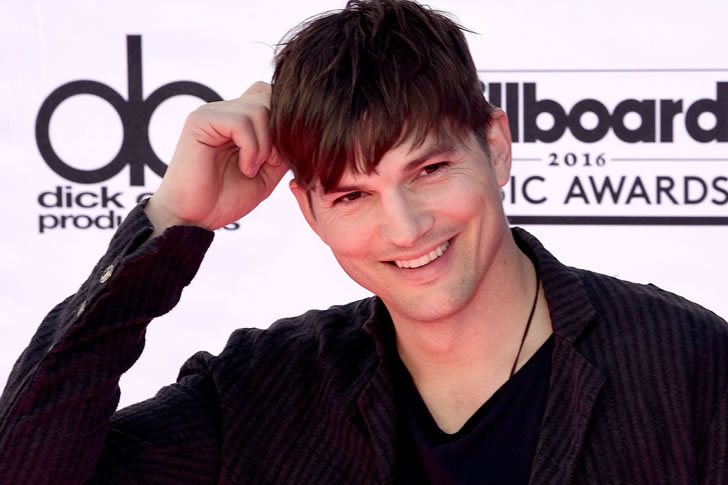 From portraying Michael Kelso in the American sitcom That '70s Show, Ashton Kutcher has become one of the most successful stars in Hollywood. The 42-year-old actor has starred in numerous box office hits, including Dude, Where's My Car?, No Strings Attached, and A Lot Like Love. He has also ventured into many businesses. He co-founded the venture capital firm A-Grade Investments and has funded several high technology startups.
Kutcher has investments in over 60 companies, including Skype, Foursquare, Airbnb, Path, and Fab.com. He even set foot in the field of "Insurtech". He also co-owns an Italian restaurant called Dolce with his former co-stars from That '70s Show. With an IQ of 160, the actor-turned-entrepreneur used to study biochemical engineering at the University of Iowa. However, he dropped out to pursue show business. Since then, he has, without a doubt, come a long way.
 Bill Gates |180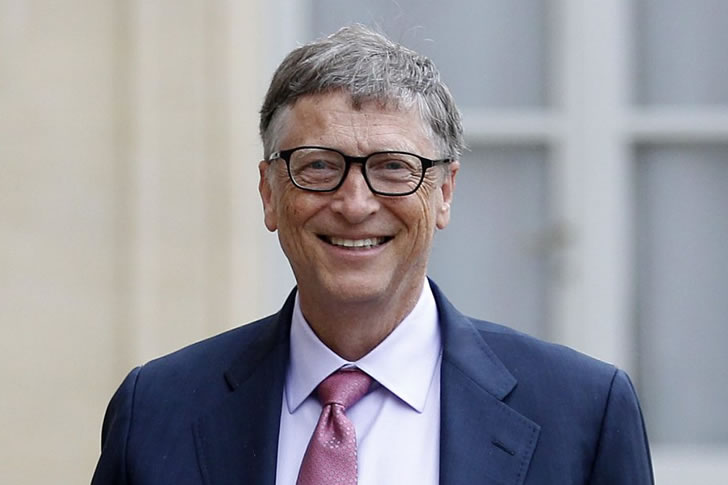 Best known as the brain behind Microsoft, Bill Gates is the former chairman and CEO of the multinational technology company. The 65-year-old business magnate was the richest person in the world for the past few years until he was overtaken by Amazon's Jeff Bezos. Before he reached the degree of success he has now, Gates already showed signs of high intelligence even from a young age. As an entrepreneur and inventor, he has an IQ score of 180.
At 13, he wrote his first software program. During his senior year, he and his friend Paul Allen formed a company called Traf-O-Data. He later enrolled at Harvard to study math and graduate-level computer science but dropped out at the end of his sophomore year to work at Microsoft. In 2008, later in his career and since leaving day-to-day operations at the company, he has pursued a number of philanthropic endeavors.
 Natalie Portman | 140
 
The Israeli-born American actress Natalie Portman began her career in the early '90s. She has won various honors, including an Academy Award and two Golden Globe Awards. At age 12, she was by starring as the young protégée of a hitman in the action-drama film Léon: The Professional in 1994. When she was in high school, she gained international fame for starring as Padmé Amidala in the Star Wars films. Her career further progressed with successful films.
Despite her busy schedule, she pushed through with her education and obtained a Bachelor's degree in Psychology from Harvard University. While in school, she served as lawyer Alan Dershowitz's research assistant. When asked about how she balanced her acting career and education, the 39-year-old actress said, "I'd rather be smart than a movie star". Wise words from one of the most influential women in the world.
 Rowan Atkinson | 178
Named as one of the funniest actors in British comedy, Rowan Atkinson just doesn't stop surprising us with his genius comedic skills. Well-loved for his performance as Mr. Bean, the comedian, and writer also gained critical acclaim for his lead role in the Johnny English film series. He was also appointed a CBE in the 2013 Birthday Honours for services to drama and charity.
But did you know that he has a high IQ of 178? Yup, that's 18 points higher than Hawking or Einstein! He may play the silly Mr. Bean on screen, but he's incredibly smart in real life. He was an excellent student at Newcastle University, where he earned a degree in Electrical Engineering. He also later received his Master's in Science in Electrical Engineering from Oxford. Atkinson initially planned on pursuing a doctorate, but the call of acting was much stronger.
Mariah Carey | 126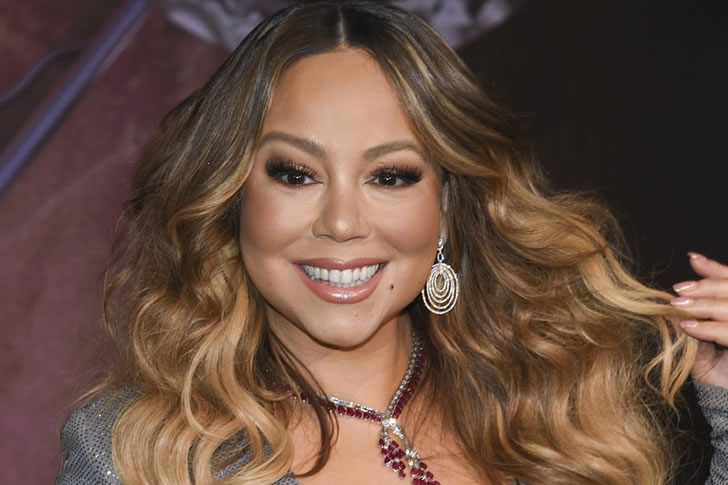 We'd be lying to you if we didn't admit that Mariah Carey is our favorite American songstress. Aside from her spectacular five-octave vocal range and bubbly personality, what we also love about her is that she's smart-smart enough to expand her resume and include acting, songwriting, record production, and even entrepreneurship. Referred to as the "Songbird Supreme", she started writing poems and songs while still in high school.
Carey is widely regarded as one of the best-selling recording artists of our current generation and produced countless hits over the course of her professional career. She's known not only in the United States but in the global landscape as well. She has also received credit for helping charitable organizations and being an ambassador for the World Hunger Relief Movement. In September 2020, she wrote and released her memoir entitled The Meaning of Mariah Carey.
Robin Williams | 140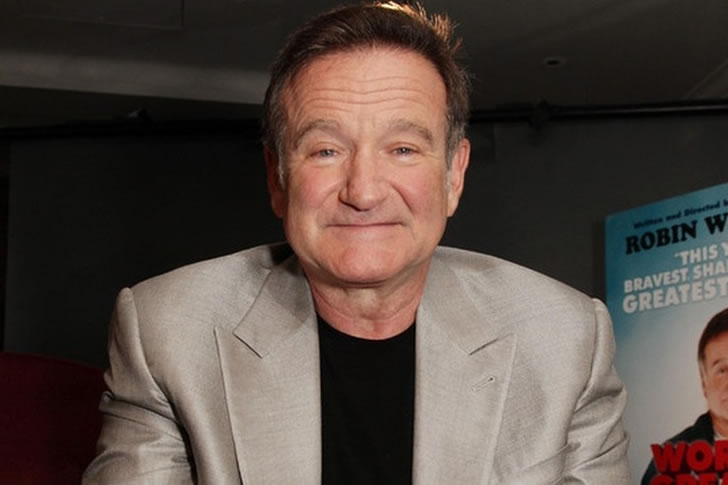 The late actor and comedian Robin Williams displayed tremendous brilliance in his work for both in television and film. Known for his improvisational skills, Williams was considered a "national treasure" by the audience and his industry colleagues. His signature free-form comedy persona paved the way for the growing comedy scene in Hollywood. In 1973, Williams attended the Juilliard School in New York City and received a full scholarship. During his junior year in 1976, he left Juilliard at the suggestion of a teacher, who said there was nothing more Juilliard could teach him.
His most remarkable films include Mrs. Doubtfire, Good Will Hunting, The World According to Garp, Patch Adams, and Dead Poets Society. Through these films, we're able to see just how talented he is, switching from comedy to drama without missing a beat. With two Primetime Emmy Awards, five Grammy's, and six Golden Globes under his belt, Williams' degree of dedication and mastery in the world of acting is an inspiring legacy. 
Ben Stein | 150
 
Ben Stein is a well-respected actor, writer, commentator, and lawyer. His father is economist and writer Herbert Stein who worked at the White House under President Nixon. Ben Stein rose to prominence as a speechwriter for different American leaders. After the graduate from Columbia College and Yale Law School, Stein began working as a poverty lawyer and later served as a trial lawyer.
At the same time, he built his career as a writer and wrote several columns for The American Spectator, The New York Times, Penthouse, and The Wall Street Journal. Later on, Stein entered the world of Hollywood as a comedian. He starred in Ferris Bueller's Day Off, The Mask, and Married… with Children. We can say that his roles on screen are the total opposite of his image off-screen. Today, Stein remains a highly regarded public speaker on issues involving society.
 Shakira | 140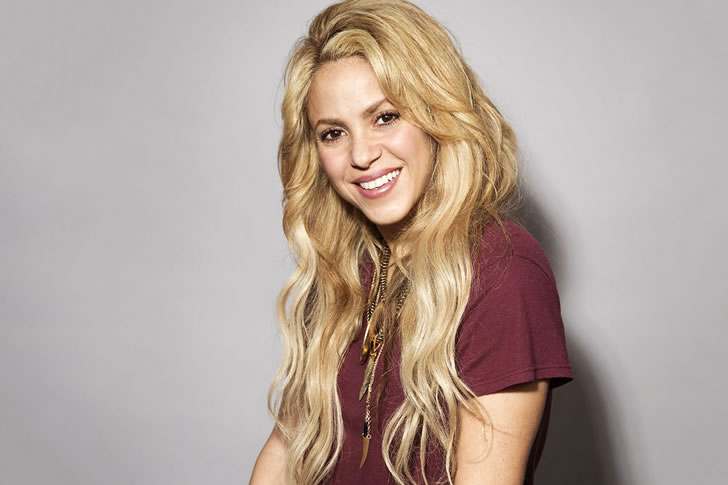 Shakira has been labeled the "Queen of Latin Music". In 2018, Forbes magazine published that she is the Female Latin Artist who has sold the most albums in history. She is a Colombian singer and dancer that well-loved for her musicality and versatility. This helped her achieve the degree of fame she has now. She has twelve Latin Grammys and three American Grammys under her belt.
Not only that, but she also got four MTV Video Music Awards, seven Billboard Music Awards, thirty-nine Billboard Latin Music Awards, six Guinness World Records, and a star on the Hollywood Walk of Fame. She is also the founder of the Pies Descalzos Foundation, which aims to help the poor and impoverished children in Colombia. When she was a child, her father took her to see orphans to instill a sense of gratitude in her. This memory stayed with her and she has always given back to the less privileged.
Tommy Lee Jones | 135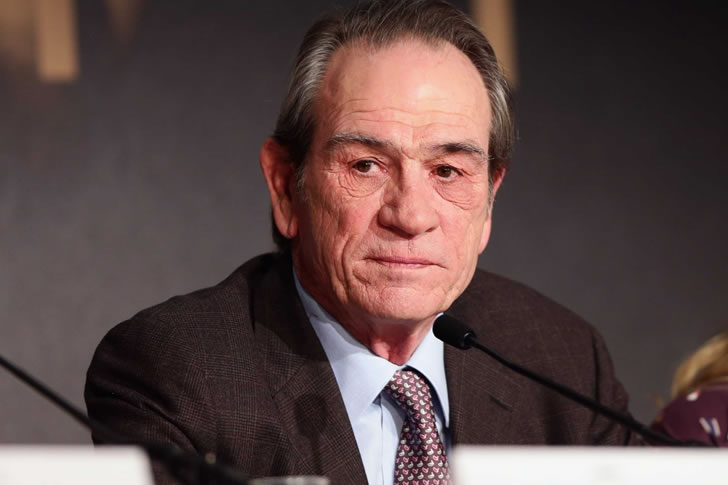 Tommy Lee Jones is one of the most recognizable faces in Hollywood and is best known for his roles in old Westerns. In recent years, he has also shown versatility as an actor and starred in comedy action films like the Men in Black series and the crime thriller No Country for Old Men. But Jones doesn't just wow fans with his acting skills. His educational background is just as impressive.
Jones was raised in Midland, Texas, and attended Robert E. Lee High School. Later, he moved to Dallas and graduated from the St. Mark's School of Texas in 1965. He had a scholarship for both high school and college. In 1969, he graduated cum laude and received his Bachelor of Arts degree in English from Harvard College. Not too surprising since he does have an IQ of 135. As an upperclassman, Jones was roommates with Al Gore and Bob Somerby.
Chris Brown | 120
 
Kiss Kiss, No Air, With You, Next to You, and Five More Hours are just some of the hit songs Chris Brown is given credit for. The American R&B singer-songwriter released his self-titled debut studio album in 2005, which became an instant international hit. This album became certified double platinum by the Recording Industry Association of America (RIAA). His fourth album became his first to top the Billboard 200.
As a child, Brown taught himself to sing and dance, citing that his parents' collection of soul records was a big influence in music with him. He grew up watching Michael Jackson and Usher and was encouraged by his mother to pursue a music career. Today, at age 31, he is one of the world's best-selling music artists. Brown also showed brilliance in his various business investments, including several Burger King franchises and a clothing line called Black Pyramid.
 George H. W. Bush | 130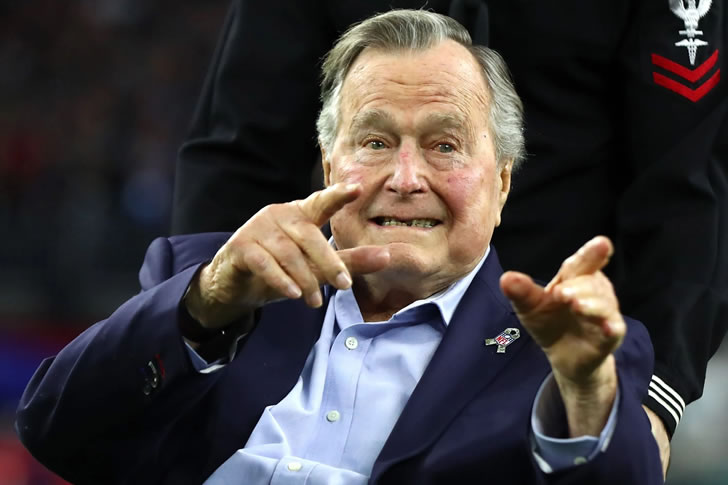 George Herbert Walker Bush grew up in a wealthy family. His father was a prominent investment banker, which meant they could afford to send him to an elite private academy. While there, he served as secretary of the student council, president of the community fund-raising group, and president of the senior class. During World War II, he enlisted in the Navy. After a period of training, he was appointed as an ensign in the Naval Reserve at Naval Air Station Corpus Christi on June 9, 1943.
Bush became one of the youngest pilots in the Navy. He later attended Yale College, where he earned a Bachelor of Arts degree, majoring in economics and minoring in sociology. He was able to graduate in just two and a half years, instead of the usual four. After college, he launched a successful oil business and became a millionaire by age 40. He would go on to become the 41st President of the United States.
 Reggie Jackson | 160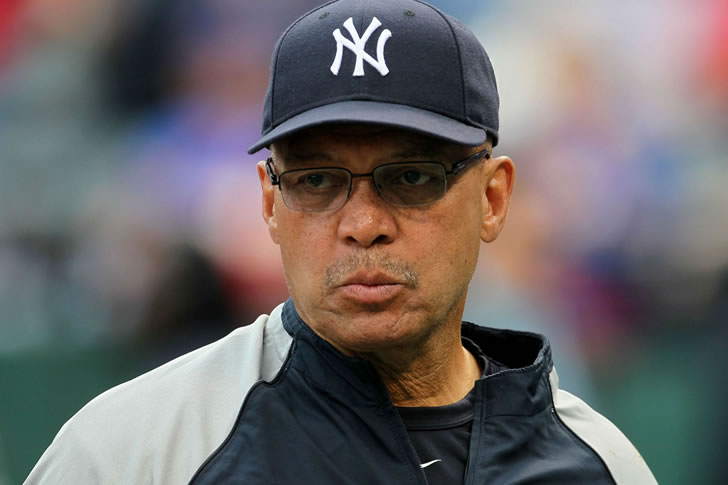 There are only a select few who can really excel in multiple sports, and one of them is former baseball pro, Reggie Jackson. During his school years, Jackson played baseball, football, track and field, and basketball. After graduating from Cheltenham High School, many football and baseball recruiters were interested in him. Among all those offers, Jackson picked Arizona State University and received a football scholarship. He decided to switch to baseball after a year.
Jackson was drafted for the Kansas City Athletics in 1967 and played 21 seasons in Major League Baseball (MLB) before his retirement. He was inducted into the National Baseball Hall of Fame in 1993. Over the course of his career, he hit 563 career home runs. He received credit as a 14-time All-Star, a 2-time World Series MVP, and a 5-time World Series Champion. After retiring, Jackson served as a special advisor to the Yankees.
Cindy Crawford |154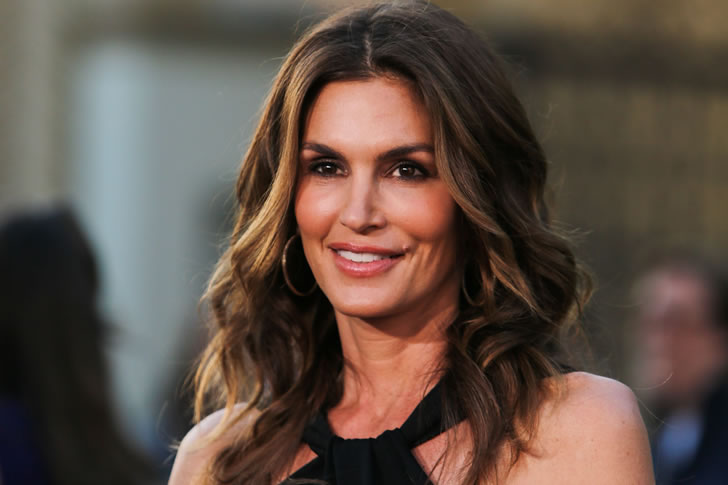 Cindy Crawford skyrocketed to fame in the '80s. The decade saw her on nearly every magazine cover and fashion campaign. Crawford is also one of the called "Original Supermodels" another two are Christy Turlington and Naomi Campbell. The three of them dominated the runways during fashion weeks all over the world. But before stardom, she initially wanted to become an engineer. She graduated from high school as a valedictorian and briefly attended Northwestern University on a scholarship.
Crawford enrolled for a degree in chemical engineering but later dropped out to pursue a full-time modeling career. In the mid-'80s, she signed with the modeling agency Elite New York and became one of the world's most famous supermodels. In 2000, she quit full-time modeling and now only occasionally appears in fashion magazines. She is another beauty with a brain, who has an IQ of 154!
Britney Spears | 104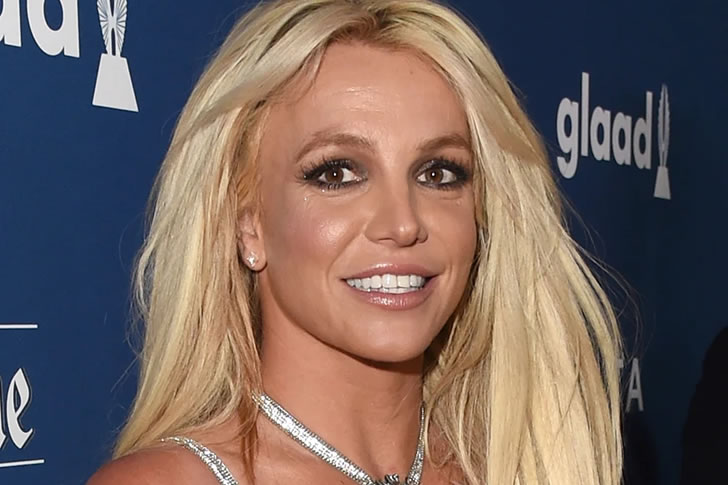 Britney Spears was quite young when she debuted in the industry during the late '90s. After releasing one chart-topping song after another, she earned the title "Princess of Pop" because she is credited with influencing the revival of teen pop during the late 1990s and early 2000s. Her first two music albums were, in fact, certified diamond in the U.S. She was only 18 at the time.
To date, the Baby One More Time singer has sold over 100 million records worldwide. Spears has also dabbled in the film industry and landed a lead role in the film Crossroads in 2002. She has also done TV appearances and even launched a clothing line. Now 38 years old, Spears has received a great deal of credit and accolades, including seven Billboard Music Awards, six MTV Video Music Awards, and a Grammy Award.
Matt Damon | 160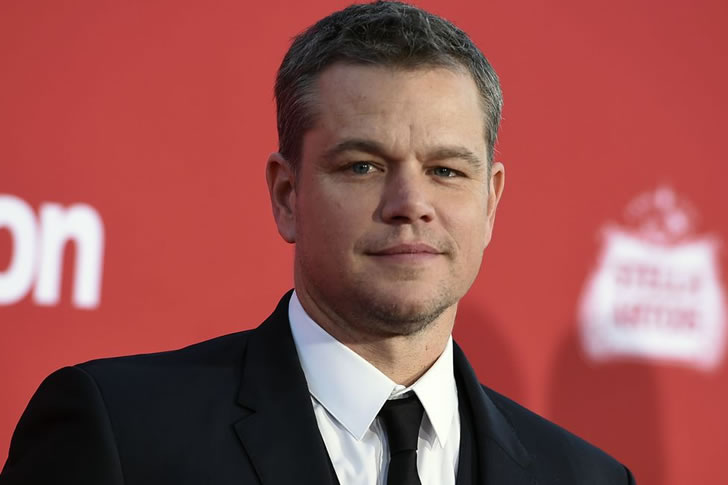 Matt Damon began his Hollywood career in the late 80s, landing a few roles in movies like School Ties and Mystic Pizza. Damon's childhood dream was to become an actor, together with his close friend and schoolmate Ben Affleck. Today, he is consistently named one of Forbes' most bankable stars and has garnered acclaim for starring in hit films like Saving Private Ryan, Good Will Hunting, and the Bourne franchise. He has received various awards and nominations, including Oscars and two Golden Globe Awards.
Did you know he dropped out of college, just 12 credits shy of a Bachelor of Arts in English? Damon was a good student and he even studied at Harvard University. But he decided on a more creative path. He does make use of his English degree and continues to write screenplays when he isn't acting. He has also performed voice-over work in both animated and documentary films and established two production companies with his friend Affleck.
 Shaquille O'Neal | 101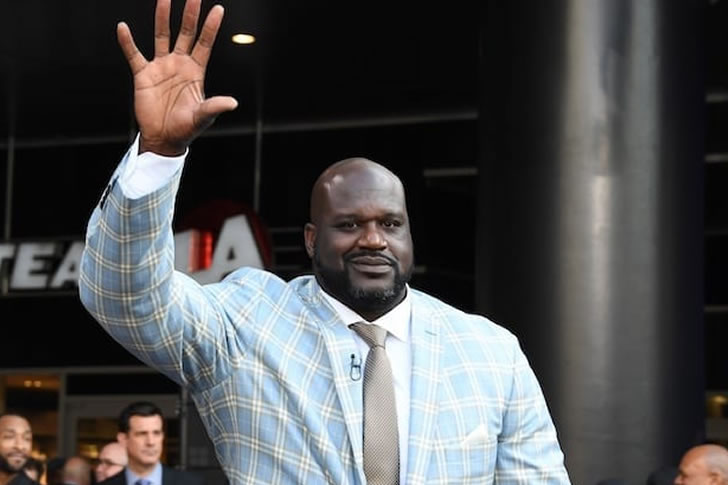 Many famous basketball players we know today acquired athletic scholarships while in still school, saving them from paying student loans. Shaquille O'Neal is a former basketball pro and is regarded as one of the greatest basketball players in the NBA. He is also a sports analyst on the television program Inside the NBA on TNT. He bagged numerous MVP awards during his 19-year basketball career and has played for Orlando Magic, Los Angeles Lakers, Miami Heat, Phoenix Suns, Cleveland Cavaliers, and Boston Celtics.
Fans may know his basketball legacy, but few are aware of his impressive academic record. A former college dropout, Shaq promised his mother he would return to his studies after his basketball career ends. True to his word, he completed his B.A. in general studies, an online MBA at the University of Phoenix, and an Ed.D. degree in Human Resource Development.
 Quentin Tarantino | 160
Quentin Tarantino is known as one of America's most brilliant film directors. He has a one-of-a-kind filmmaking style that helped establish his name in the Hollywood industry. At the age of 14, he wrote his first work based on Hal Needham's 1977 film Smokey and the Bandit. With his flair for creating unique stories, it is not surprising that he has an IQ of 160.
In case you don't remember his masterpieces, allow us to refresh your memory. He is the genius behind Pulp Fiction, the Kill Bill film franchise, Django Unchained, and Reservoir Dogs, which was hailed by Empire magazine as the "Greatest Independent Film of All Time". The 57-year-old director's films have garnered both critical and commercial success. He has also received record-breaking credit from numerous award-giving bodies such as the Academy, BAFTA, Golden Globe, and the Palme d'Or awards.
 Madonna | 140
 
Madonna has been a pop icon since the '80s. With a net worth of $850 million and countless honors to her name, she remains one of the most influential artists when it comes to songwriting, music production, and, of course, fashion style. She has sold more than 300 million records worldwide, who was named the best-selling female music artist of all time by the Guinness World Records.
Born and raised in Michigan, she initially wanted to pursue dancing. Madonna was a straight-A student in high school and even received a dance scholarship to the University of Michigan. However, the stars aligned for her, and she went on to become one of the best-selling musical artists in the world. Her songs Papa Don't Preach, Vogue, and Crazy for You, are still relevant despite the fact that it has been over a decade since they were first released.
 Nicki Minaj | 120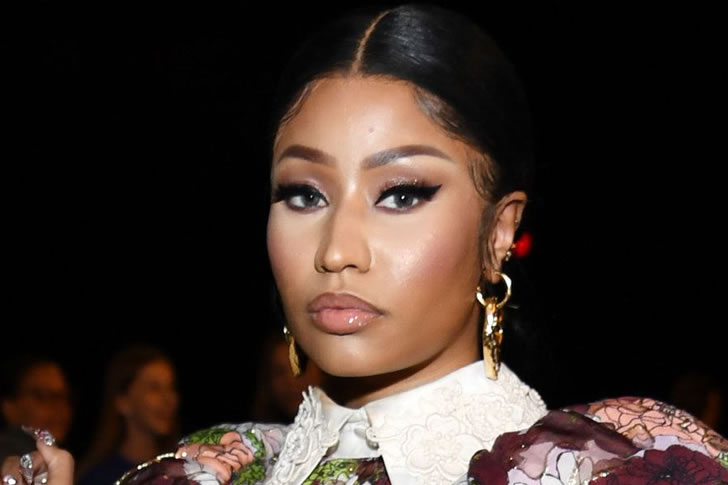 Trinidadian-American rapper Nicki Minaj gained public recognition after releasing her mixtapes in 2007. She was discovered by her fellow rapper Lil Wayne, and soon after, Minaj signed a deal with his record label and management firm. Since then, she has become an award-winning singer-songwriter and has garnered six American Music Awards, four Billboard Music Awards, among many others. Super Bass, Anaconda, and Starships are just some of her chart-toppers.
Before rising to fame, Minaj worked at least 15 jobs to make ends meet while also attending school. Years later, her hard work paid off, and Minaj has become one of the most successful artists in her field. Outside of that, she has been in voice roles in the animated films Ice Age: Continental Drift and The Angry Birds Movie 2 She also ventured into business and has investments in a fragrance line, on top of her collaborations with several clothing companies.
Meryl Streep | 143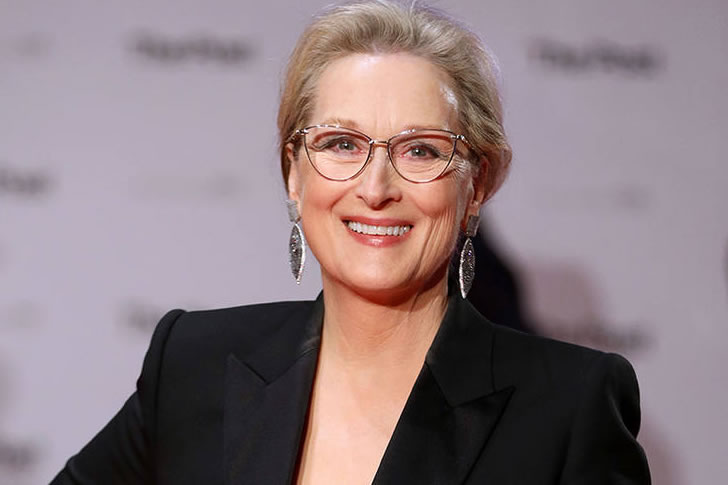 Meryl Streep is one of the most critically acclaimed actresses of her generation. She's not just a Hollywood icon but is among its pillars. What we mean to say is that every aspiring actor looks up to her and wants to be like her. Before all of this success, Streep had humble beginnings. She attended Bernards High School where she discovered her interest in acting and performed in numerous school plays.
She continued her education at Vassar College and graduated cum laude with a Bachelor of Arts degree. Streep then went on to study for an MFA at Yale School of Drama, where she supported herself through typing jobs and waitressing. But her efforts have brought her rich returns. She was nominated for a record 21 Academy Awards. She also has received eight Golden Globes and two Emmy Awards, among many other accolades. 
 Kesha | 140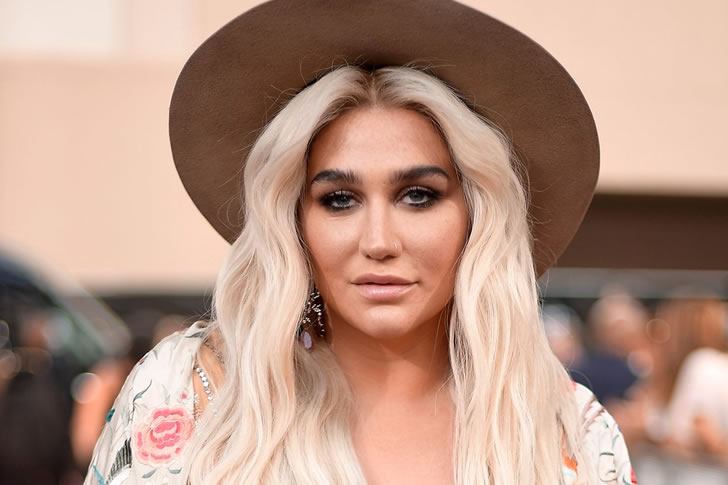 We all know that the chart-topping song Tik Tok was written and sung by Kesha Rose Sebert, or popularly known as Ke$ha. However, not everyone knows that she has an IQ score of 140 points. The pop star reportedly attained a near-perfect score on her SATs (she scored 1500 and 1600 is the perfect score) and was accepted to Barnard College. But instead of pursuing her college degree, she decided to follow her dreams and went into the music industry.
The 33-year-old singer isn't just a great performer. Her talents also include songwriting. Over the years, she has written songs for fellow artists, including Britney Spears, Ariana Grande, Miranda Cosgrove, and Miley Cyrus. Kesha's music and image prompted her to achieve immediate success. In 2016, she won Billboard's Women in Music Trailblazer Award. As of 2019, Kesha has reportedly sold over 71 million records in the United States and over 134 million records worldwide.
 Nicole Scherzinger | 110
 
Born in Hawaii and raised in Kentucky, Nicole Scherzinger showed interest in music and the arts from a young age. She was also a scholar during her time at Wright State University, where she majored in theater arts and minored in dance. While in college, she performed in various musical productions. However, she decided to drop out of school to follow her dream of becoming a singer.
In the early 2000s, Scherzinger auditioned for the Pussycat Dolls. The girl group is known for their hit songs Stickwitu, When I Grow Up, Buttons, and Don't Cha. Years later, she successfully established herself as a solo artist. She does everything, from singing and dancing to songwriting and acting. She also served as a judge on multiple television talent shows like The Sing-Off. As an artist, She has sold over 16 million records throughout her career. She even has investments in clothing and fragrance lines. 
Conan O'Brien | 160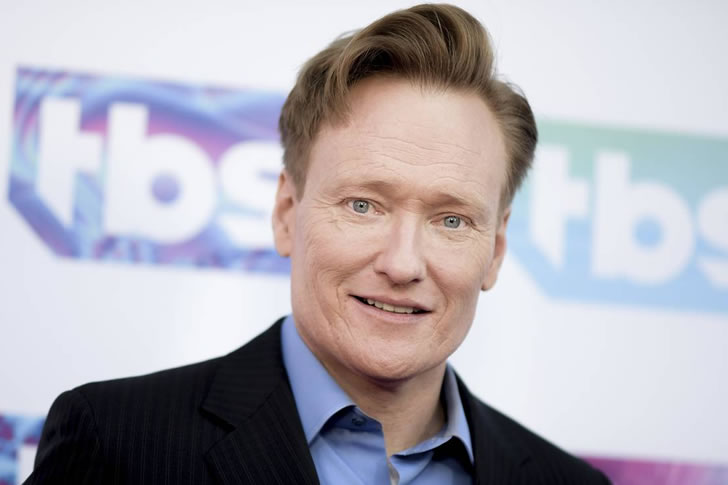 Another famous personality with a high IQ is Conan O'Brien. He is a television host and comedian that boasts an IQ score of 160. You can see his intelligence reflected in the work he does. His father is a doctor and a professor at Harvard Medical School, while his mother is a retired attorney. Did you know O'Brien graduated high school as the class valedictorian? He then went on to study History and Literature at Harvard University.
After graduating from Harvard, he joined the writing staff of Not Necessarily the News then went on to write for Saturday Night Live, for which he and the team were given an Emmy Award. He also was a writer for The Simpsons and hosted a 32-city live comedy tour and later an 18-city live comedy tour. He brought his intelligent brand of humor to Late Night in 1993 and he has seen much success since.
Jordana Brewster | 130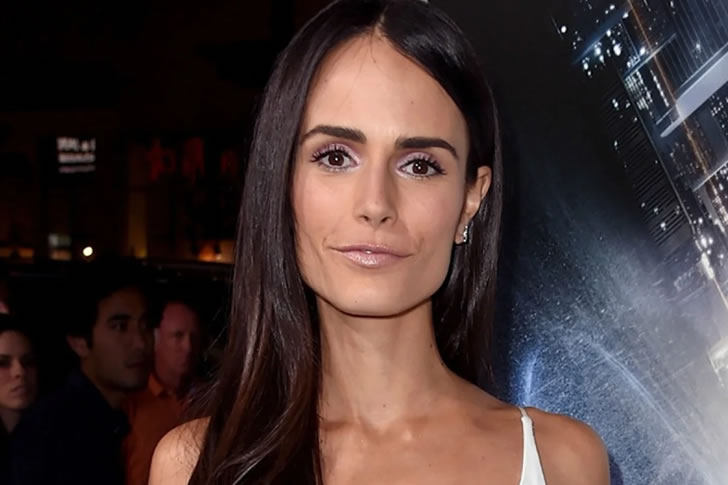 Jordana Brewster is a Brazilian-American actress who catapulted to fame after starring in the Fast And Furious film franchise. She got her start in the mid-'90s when she played a role in the American soap opera, All My Children. Later, she took on the role as Nikki Munson in As the World Turns, garnering a nomination for Outstanding Teen Performer at the 1997 Soap Opera Digest Award. Her role as Mia Toretto in the Fast And Furious series established her career as an actress.
It gave her more opportunities to star in TV shows such as American Crime Story and Lethal Weapon. Brewster actually came from a family of prominence. Her father is an investment banker, while her grandfather was the U.S. Ambassador to the United Kingdom, and a former president of Yale University. It is the same institution where the actress graduated and obtained from Yale University with a B. A. in English in 2003.
 Scott Levy | 143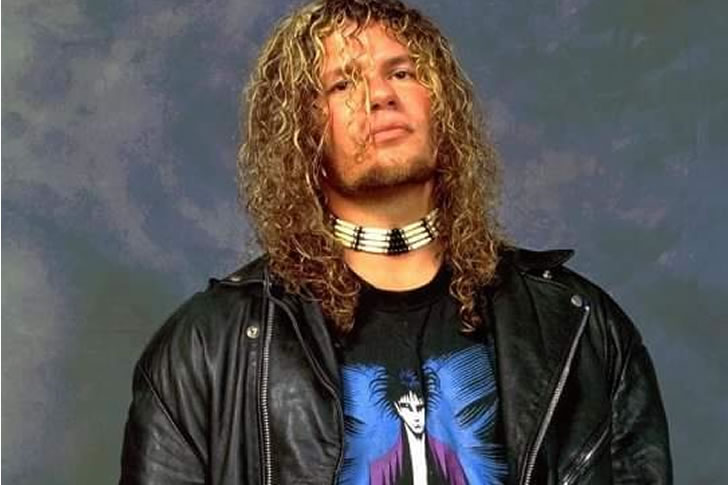 Scott Levy, popularly known as Raven, is an American professional wrestler known for his performances in World Championship Wrestling (WCW) and Extreme Championship Wrestling (ECW). He is dubbed as one of the most decorated wrestlers in history. He is also widely recognized as "one of the best talkers in wrestling". He has a record 39 title reigns under the WWF/E.
As a teenager, Raven attended the University of Delaware in order to earn a degree in criminal justice. But he then took a semester off to enlist in the U.S. Marine Corps Reserve. After college, he trained as a professional wrestler under Larry Sharpe and made his debut in the late '80s. Raven is also a member of Mensa and has an IQ of 143. He is also a lifelong fan of comics and is well-versed with the Marvel Comic Universe.
 Ken Jeong | 130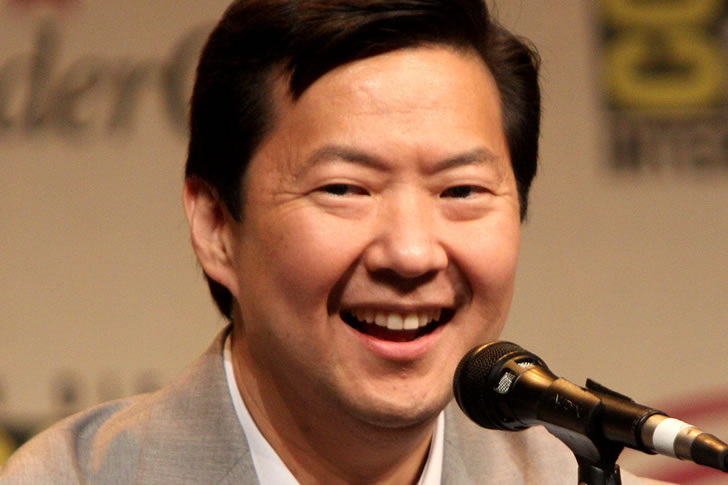 Ken Jeong may portray comedic characters, but he is, believes it or not, a brilliant man with an IQ of 130. The stand-up comedian gained popularity for his iconic roles in The Hangover, Knocked Up, Furry Vengeance, and Crazy Rich Asians. During high school, he is known to have participated in the regional Quiz Bowl. The actor also played the violin in the school orchestra.
He was elected to the student council and graduated from high school at the age of 16. Jeong had also given Greensboro's Youth of the Year award. In the early '90s, he attended the UNC School of Medicine, where he earned his medical degree. In 1998, he moved to Los Angeles and practiced medicine for several years as a physician of internal medicine But he gave up the practice in 2006 in favor of his acting career.
 Geena Davis | 158
 
Having earned a bachelor's degree in drama from Boston University in the late '70s, Geena Davis did not hesitate to chase after her dream of becoming an actress. It was in the early '80s when she made her acting debut, and the decade turned out to be the peak of her career. The award-winning actress has received major credit for her work in the films Beetlejuice, The Accidental Tourist, and Thelma & Louise.
Davis won an Academy Award and a Golden Globe Award, a BAFTA Award, and a Primetime Emmy Award. Besides acting, she has other talents. She plays the flute, piano, and organ. The actress also practices archery and has work experience in modeling, writing, and TV production. In recent years, she has devoted her time to activism and has advocated for equality in sports opportunities, educational institutions, and the entertainment industry.
Colin Firth | 160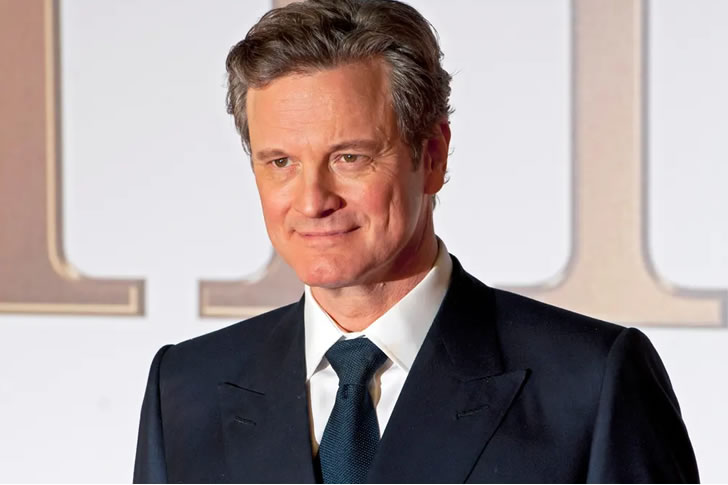 Born to parents who were academics and teachers, Colin Firth chose a completely different path from them. He joined the National Youth Theatre and later went on to study at Drama Centre London. Firth started acting on stage in the early '80s but became a household name after he portrayed the aristocrat, Mr. Darcy, in the 1995 TV adaptation of Pride and Prejudice.
He may not have earned an academic degree like his parents, but he was appointed CBE for his services to drama. The actor was also awarded an honorary doctorate by the University of Winchester. For his work, he has won two BAFTA Awards, an Academy Award, and three SAG Awards, among many others. He even collaborated with others to study the differences in brain structure between people of different political inclinations and published scientific papers. What more could he ask for, right?
Aisha Tyler | 156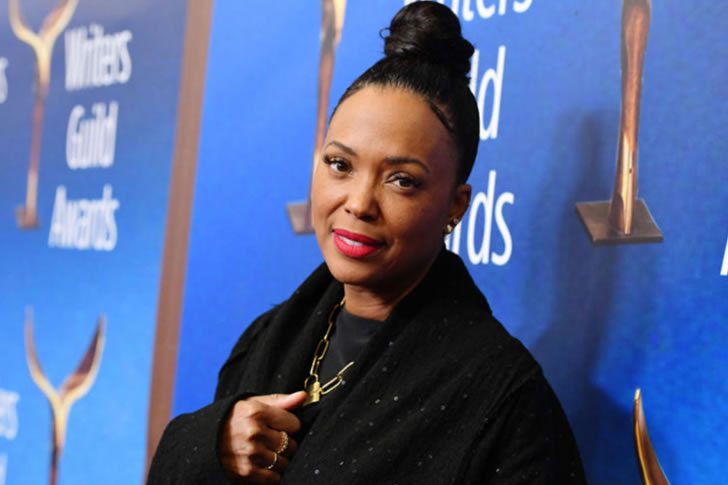 Knowledge is power. The popular actress and talk show host proves to us exactly why. Aisha Tyler earned a degree in Environmental Policy from Dartmouth College. While in college, she co-founded and sang in an all-female singing group devoted to spreading social awareness through songs. Aside from her love for the environment, Tyler is also known for being vocal about women's rights. At 50, she continues to be a vocal advocate for the rights of the marginalized.
She co-hosted CBS's The Talk where she won a Daytime Emmy Award for Outstanding Entertainment Talk Show Host. Now she hosts the TV show Whose Line Is It Anyway? She also hosted Ubisoft's E3 press conferences. Tyler is definitely putting her knowledge to good use by making an impact in her scope of influence. It's not surprising, then, to know that she has a high IQ score of 156!
Emma Watson | 138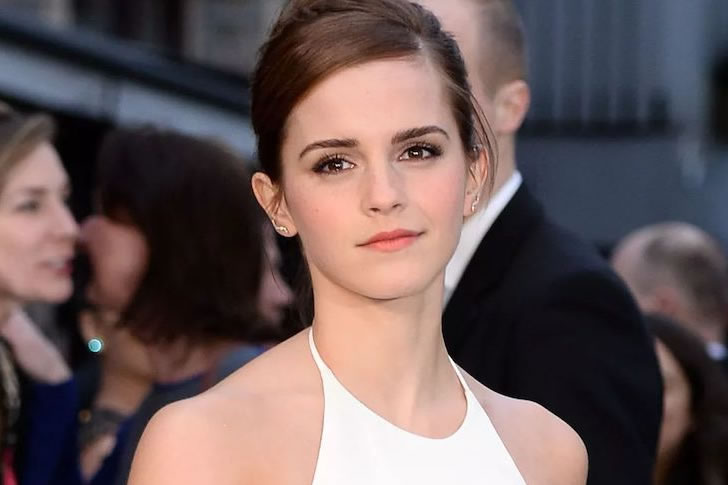 The actress portrayed the book smart and quick-witted Hermione Granger in the Harry Potter film franchise. She also starred in the TV adaptation of the novel Ballet Shoes and the films The Perks of Being a Wallflower, Beauty and the Beast, and Little Women. Now that she has transitioned from child actress to a leading lady, Emma Watson continues to turn heads with her beauty and intellect.
When Watson was starring in the Harry Potter franchise, she still was a straight-A student in high school. After that, she continued her education. In 2014, she graduated with a bachelor's degree in English Literature from Brown University. In the same year, she was honored by the British Academy of Film and Television Arts. Her recent pursuit is being a Goodwill Ambassador for UN Women. She regularly visits other countries to give speeches on women's rights and inspire young women. 
 Asia Carrera | 156
 
Born in New York City to a Japanese father and German mother, Asia Carrera attended Red Bank Regional High School. She scored over 1440 on the SAT and received a National Merit Scholarship, as well as a Garden State Scholarship. Carrera was also offered a full academic scholarship by Rutgers University, where she studied for a Japanese and business degree but did not graduate.
The film star has an IQ of 156 and is a member of Mensa high IQ society. She was the first Asian performer ever to win the AVN Female Performer of the Year Award. In 2003, she married author and nutritionist Don Lemmon. They have two kids together. You might be surprised to know that one of her kids is set to become one of the youngest students to ever attend Dixie State University at age 11.
James Franco | 130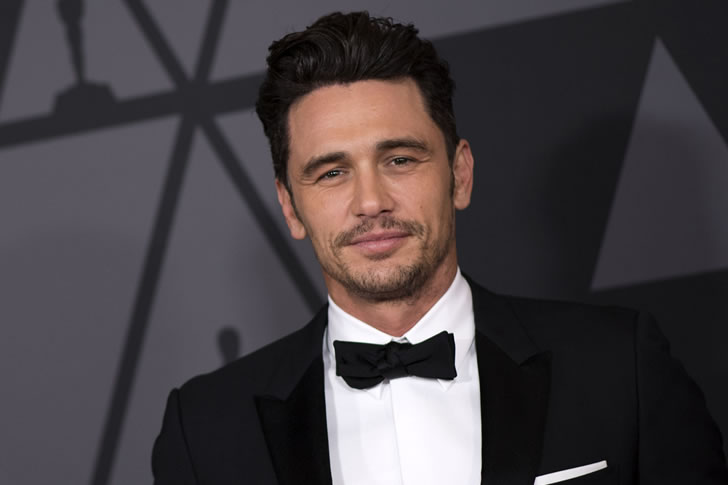 James Franco as an actor, screenwriter, poet, director, film producer and painter certainly has a lot on his plate, but this proves that he is capable of excelling in every field he tries. James Franco was first nominated for an Academy Award thanks to his critically acclaimed film, 127 Hours. He played the title character in the television biographical film James Dean, for which he won a Golden Globe Award.
His star continued to rise after his roles in Spring Breakers, Pineapple Express, The Deuce, and The Disaster Artist. Franco attended UCLA to earn a degree in English but decided to quit to pursue his Hollywood dream. He then studied acting at the Playhouse West with Robert Carnegie and made ends meet by working at McDonald's. Today, he teaches film classes at different institutions, including USC, NYU, and his alma mater, Palo Alto High School.
 Nicole Kidman | 132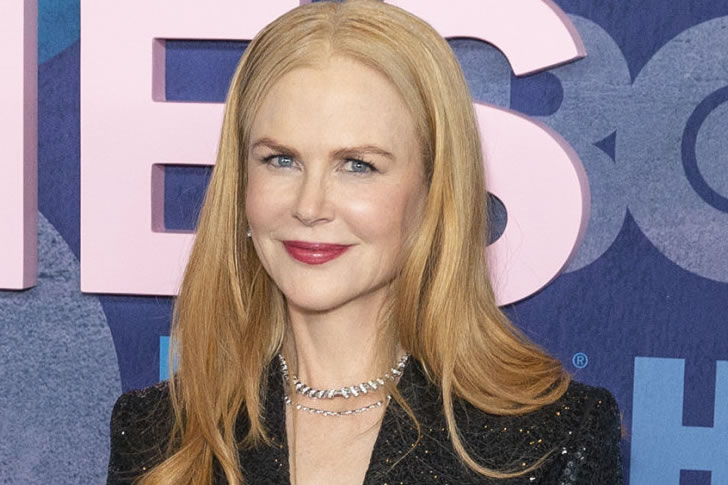 Nicole Kidman is known for her acting prowess. She is consistently ranked as one of the highest-paid actresses in the world in 2006, 2018, and 2019. Just take, for example, her $1 million per-episode salaries for the miniseries The Undoing. After attending North Sydney Girls' High School, she earned her degree in drama at the Australian Theatre for Young People. However, in the early '80s, she had to quit acting to study massage. This was so she can take care of her mother, who was diagnosed with breast cancer and needed physical therapy at the time.
Her mother eventually recovered and Kidman was able to pursue a successful career in film. Since her debut, She has received an Academy Award, two Primetime Emmy Awards, and five Golden Globe Awards. She was named one of the 100 Most Influential People in The World by Time Magazine. She has been a UNICEF Goodwill Ambassador since 1994 and has been a UNIFEM Goodwill Ambassador since 2006. In 2010, she founded the production company Blossom Films.
Tyra Banks | 120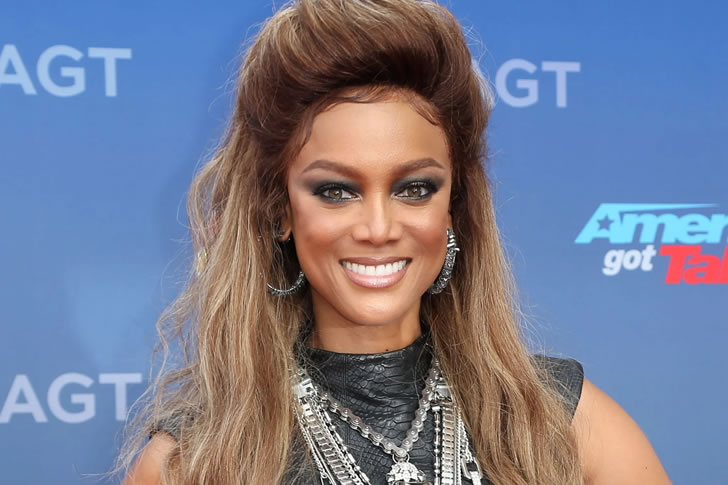 Tyra Banks made a name for herself as a fashion model and was only 15 when she began her career as a model. She was named the first African-American woman to be featured on the covers of the Sports Illustrated Swimsuit Issue and GQ. But that's not all! She was also one of the world's top-earning models in the early 2000s. Her success allowed her to branch out into show business and helped her make a fortune through her career on television.
She had created and began presenting the long-running reality television series America's Next Top Model, which she executive produced and presented for the first twenty-two seasons until the series was canceled in October 2015. She also had her own talk show The Tyra Banks Show, which aired on The CW for five seasons and won two Daytime Emmy awards for Outstanding Talk Show Informative. She even has launched her cosmetics company, Tyra Beauty, and an e-commerce cosmetics website called tyra.com.
Alicia Keys | 154
 
Alicia Keys began singing at a young age, performing in musical productions as early as preschool. She started playing classical piano at age seven and met her talent manager at age thirteen. They molded her into the singer we know today. In the beginning, her manager often took Keys to meetings with attorneys as a way of educating her about record label negotiations. She didn't give up her academic pursuits and graduated from high school at age sixteen – typical for someone with an IQ of 154.
Keys graduated as the valedictorian in high school and later attended Columbia University on scholarship. However, she later decided to drop out of college to focus on her music career full-time. From the beginning of her career, she has been noted for being a multifaceted talent, as a singer, songwriter, instrumentalist, arranger, and producer. On March 31, 2020, she even released her memoir More Myself: A Journey.
Lisa Kudrow | 160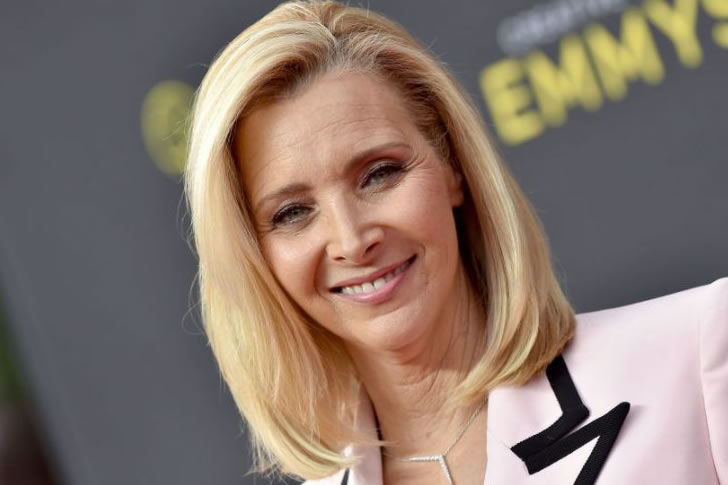 Who doesn't love this comedienne? Of course, Phoebe Buffay on the decade-long sitcom Friends will always be on our list of favorite TV characters. American actress Lisa Kudrow captured the audience with her quirky performance and even today, she is best remembered for this role. She has received several awards, including a Primetime Emmy Award for Outstanding Supporting Actress in a Comedy Series from six nominations, two Screen Actors Guild Awards from 12 nominations, and a Golden Globe Award nomination.
Kudrow may portray a masseuse in the sitcom, but in real life, she holds a Bachelor of Arts degree in Biology. She intended to become a doctor like her father but found plenty of opportunities in the acting industry for herself. Aside from Friends, she went on to star in other films and later became a television producer. Of course, she has been honored with numerous awards throughout her career. Did we mention she has a high IQ of 160?
Paris Hilton | 120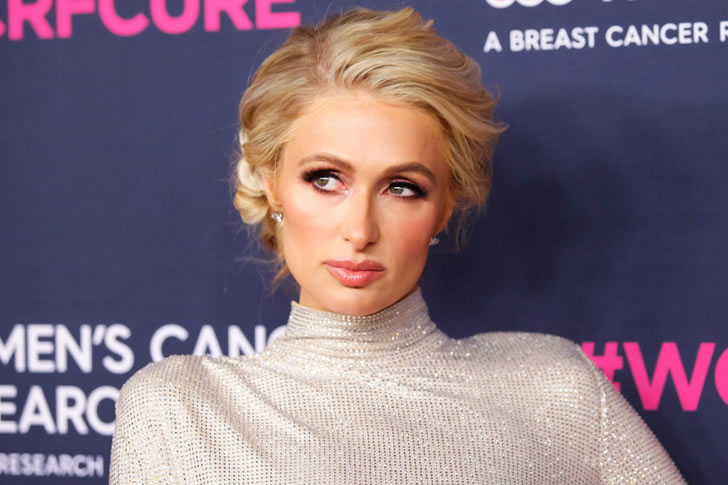 Paris Hilton has many identities, such as the heiress, socialite, entrepreneur, actress, and model. It seems that she has it all. She is the great-granddaughter of the founder of the Hilton Hotel chain, but she etched her own name in the business field through her investments in retail stores, nightclub franchises, a jewelry line, and more. In 2004, she also published her book Confessions of an Heiress, which became a New York Times Best Seller.
While it is not known to many, Hilton also frequents fundraising events worldwide and regularly visits orphanages and hospitals, including Children's Hospital in Los Angeles. One of the rooms there was even named in her honor because of her generosity and support. It's impressive how Hilton has grown throughout the years, from being a pampered teenager to an independent, intelligent, determined, and inspiring young woman. We wish her the best in all her endeavors!
 Mayim Bialik | 163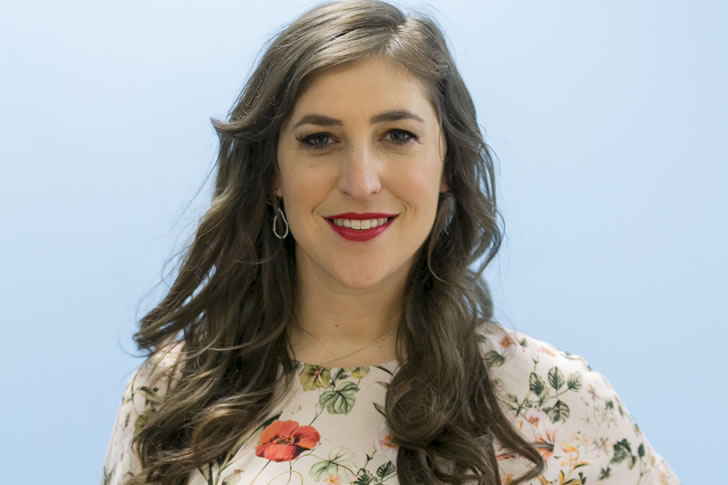 If you've watched the '90s NBC sitcom Blossom, then you might be familiar with this actress. Mayim Bialik played the title character of the show. Aside from Blossom, she also starred in another sitcom, The Big Bang Theory, and portrayed the neurobiologist Amy Farrah Fowler. Did you know that she is also a neurobiologist off-screen in real life? Bialik earned her B.S. degree in Neuroscience from UCLA. In 2007, she returned to UCLA to pursue her Ph.D.
The actress has also been awarded an honorary Doctor of Humane Letters degree from Boston University in 2014. Due to her love for acting, she set aside science. Now, she focuses on her Hollywood career and has an upcoming TV show entitled Call Me Kat, as well as a film called As Sick as They Made Us. She also co-founded a vegan restaurant in Los Angeles.
 Garry Kasparov | 190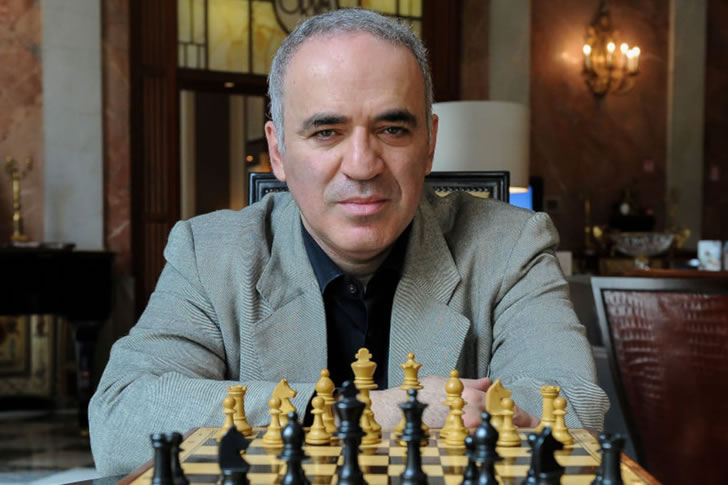 When he was 22 years old, Kasparov became the youngest undisputed World Chess Champion. An impressive feat, considering the experienced players he had to go up against. He played eight Chess Olympiads throughout his career. In 2005, he retired from professional chess. From 1984 until his retirement, he was ranked world No. 1 for 255 months overall for his career. His passion for chess started when his parents posed a chess problem and he managed to find a solution for it.
Kasparov was only 10 years old when he began training under chess grandmaster Mikhail Botvinnik's at the latter's chess school. He worked until he was able to compete internationally. After retiring from chess, Kasparov made investments in other endeavors, such as serving as Chairman of the Human Rights Foundation in 2011. In case you didn't know, his IQ score is staggering at 190.
You've Reached The End