Get to Know the Most Iconic Power Couple That People Root For the Day You Were Born

The history will never be complete without mentioning the most iconic power couple that you can think of. It's dated back to 324 BC or earlier, from Alexander the Great and Hephaestion to Cleopatra and Julius Caesar and more. Who wouldn't want to know the greatest love story of all? Everyone is fond of knowing the most romantic tale of lovers, especially if it's about celebrities.
They always sweep anyone off their feet, making them believe in love again. No matter what era, these tales have made headlines—though it's mostly breaking the internet and going viral in today's day and age. Sadly, we all know for a fact that not everyone is made for each other.
With the negative connotation that comes with Hollywood marriage, even the power couples end up hiring the best lawyers they got and preparing for the bloodiest legal separation that you can see.
They have broken a lot of hearts one way or another, though there are some worth celebrating—the ones who remain to be deeply in love with each other until today. Want to know who they are?
Get to know these iconic power couples that people root for the day you were born.
1950: Elizabeth Taylor and Conrad Hilton Jr.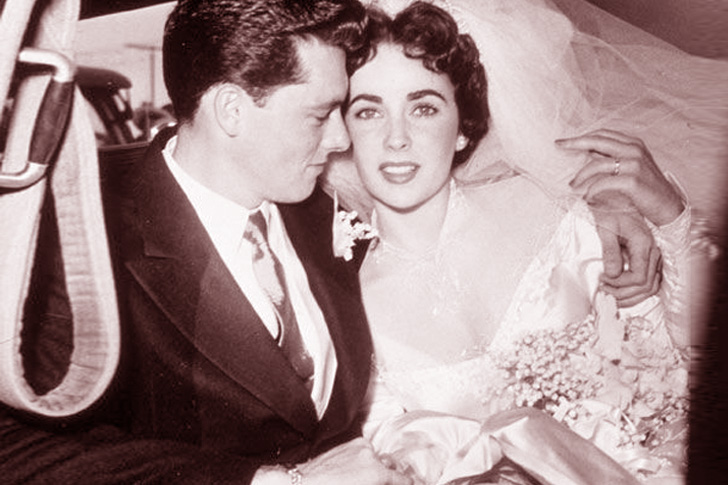 Elizabeth Taylor and Conrad Hilton Jr. were the most iconic celebrity couple during the '50s. They welcomed the era with their love story, credits to both their individual successes, too.Only 205 days after tying the knot, Conrad and Taylor, who were still 18 years old at the time, ended their union.
Taylor was already such beauty during her teenage years, having pale skin, a slim figure, and a pair of very rare purple eyes. This was Taylor's first failed marriage; little did we know that this was certainly not going to be her last. Their three-month European honeymoon was the start of everything, where both parties admitted that their vacation was nothing but arguments, and eventually, Liz won over the legal separation due to mental abuse. Before things ended between them, people were really following the details of their romance, thinking what these two had was a fairytale.
 1951: Ava Gardner and Frank Sinatra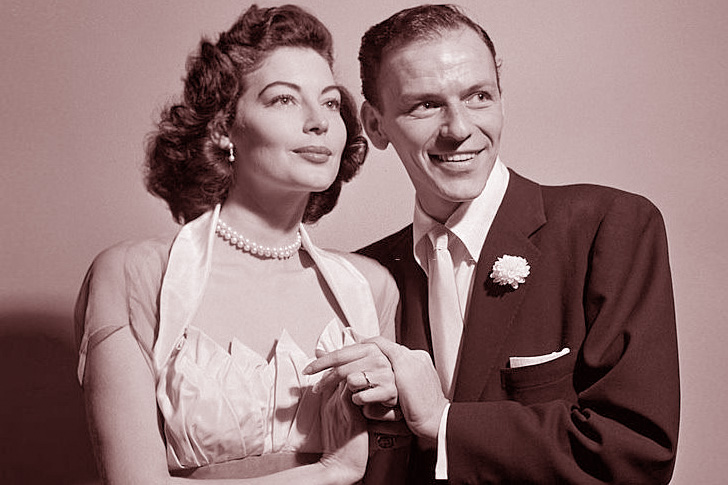 Ava Gardner and Frank Sinatra were easily the most talked-about Hollywood couple back in 1951 as these two were both very successful celebrities during their time. They sure had a lot of investments into their relationship as well. Even before they started dating, Frank was telling his friends he's going to marry Ava one day.
This was Ava's third and final marriage, and according to the actress, Frank was the love of her life. He left his previous marriage because of Ava. All throughout their relationship, she was the breadwinner since Frank's MGM contracts were terminated. Ava, on the other hand, became the hottest femme fatale property in Hollywood. Frank didn't care that he lost his career just as long as they can be together. After his previous wife agreed to a separation, he instantly married Ava three days later. For the seven years they've been together, it was mostly filled with arguments and drinking. When Ava passed away, Frank cried uncontrollably, and this happened after more than a decade of being separated.
1952: Janet Leigh and Tony Curtis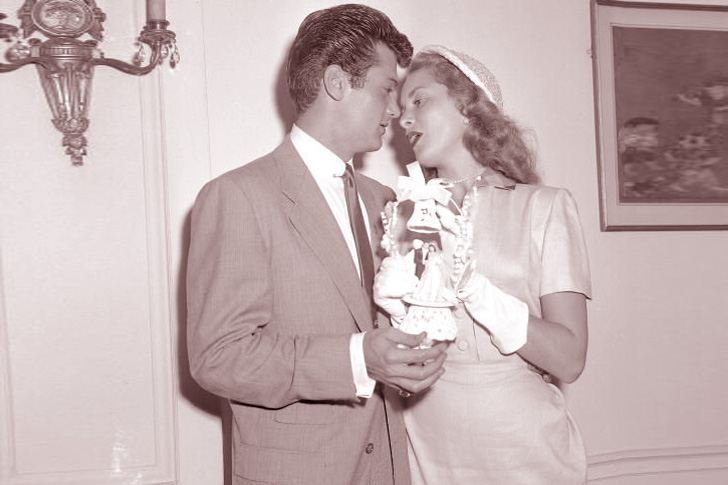 There were a lot of great romances and celebrity couples during 1952, but Janet Leigh and Tony Curtis take the number one spot.  Their investments to make their love story a very memorable one paid off since there came the point where people obsessed about the details of their romance.
These two have been together in five huge Hollywood films. According to sources and links, these two had a turbulent marriage. Both stars admitted that the end of their marriage caused problems for both of their careers and stated that breaking up was too hard. Curtis said that after they went their separate ways, his celebrity skills, passion, and reputation were ruined in ways he can no longer repair. Even when their union doesn't sound so good, people were obsessed about these two as soon as they made their relationship public.
1953: Marilyn Monroe and Joe DiMaggio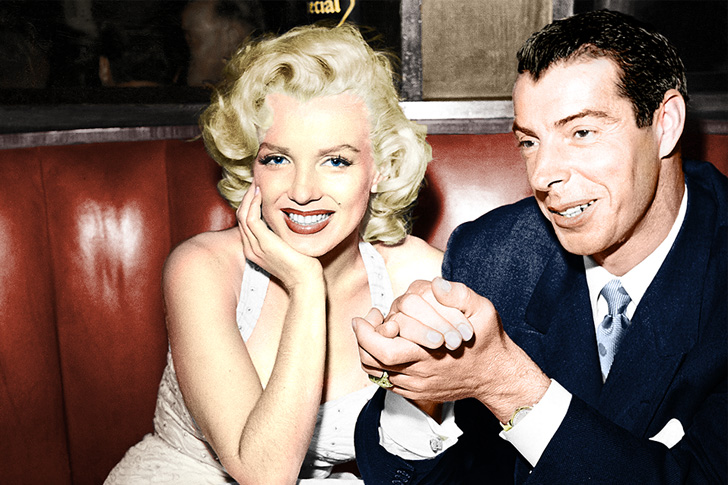 Marilyn Monroe and Joe DiMaggio were undeniably the most famous couple in 1953, not just in Hollywood but all over the world. Credits to their individual successes and fame in their chosen fields of entertainment as well, that they were able to turn heads together and become the subject of conversation the majority of the time.
Before she married playwright Arthur Miller, Monroe had a brief marriage with DiMaggio. To be exact, they have only been together for 274 days. The world was in awe when these two tied the knot. It seemed like such a legendary pair, a match made in heaven whose love story will go on over the decades to come. They were right. Unfortunately, after less than a year of being together, they both have decided to go their separate ways. Monroe accused DiMaggio of mental cruelty, which she also accused her next husband of. Monroe was in a state of emotional fragility most of her career.
1954: Audrey Hepburn and Mel Ferrer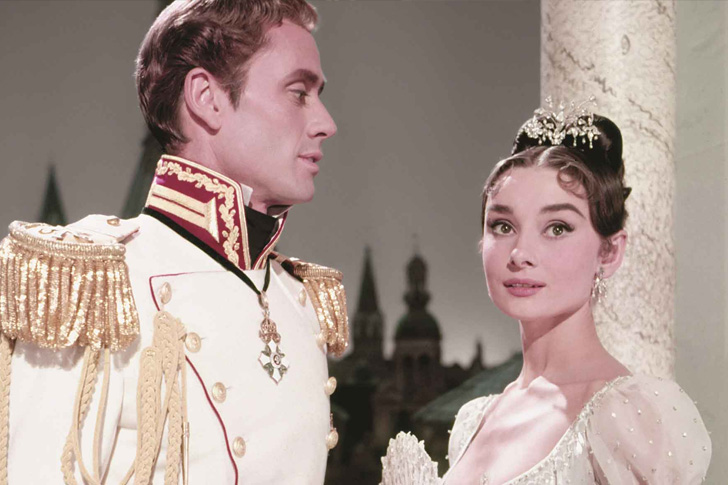 In the year 1954, Audrey Hepburn and Mel Ferrer dominated the list of most famous celebrity couples. In fact, they remain to be one of the most iconic celebrity couples of all time. Hepburn is one of Hollywood's legends, and it'll stay that way for good, credits to her authenticity not just as an artist but as a person too.
Hepburn married Ferrer when she was 39 years old and got pregnant with their son Sean. While she was pregnant, she had a lot of rest, even taking a break from her acting career, and decided to relax and paint instead. Hepburn became candid about her relationship with Ferrer when she admitted that not long after her Oscar win for Roman Holiday, she fell in love with the actor real hard. Their romance shook the world by storm, people were ecstatic, and people followed their every move. The marriage lasted for 12 years, but that was all of the time these two had.
1955: Debbie Reynolds and Eddie Fisher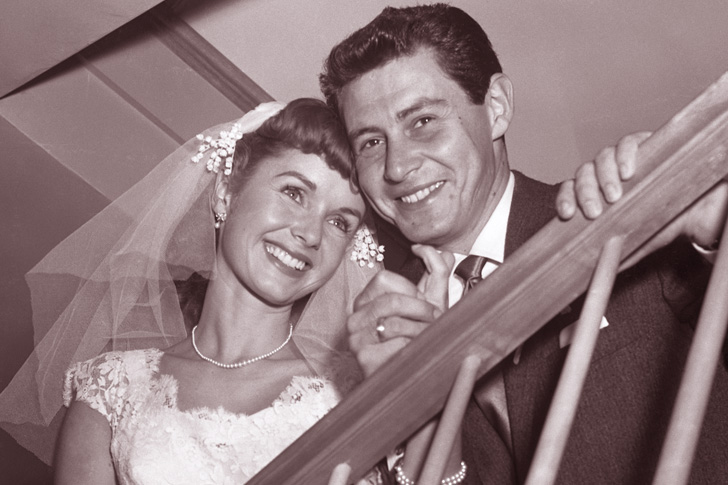 Legends Debbie Reynolds and Eddie Fisher always had the most interesting love story in any generation, and the year 1955 was special proof of that. Both Eddie and Debbie certainly placed a lot of investments into making their love story work – well, not just work but last.These two created another exceptional human being – their daughter Carrie Fisher, who also had an undeniable connection with her mother.
Approaching her golden years, Carrie became the center of Debbie's life; they formed a bond and love beyond comparison. One of the many factors on the extreme fame of Debbie and Eddie's relationship is that they were caught in a love triangle. Liz Taylor became the biggest enemy of every single person in the world during the time when she had a relationship with her best friend's husband. Eddie's career was also trashed for good, whereas Debbie received love and sympathy globally. It was one of the most shocking controversies in Hollywood.
1956: Grace Kelly and Prince Rainier III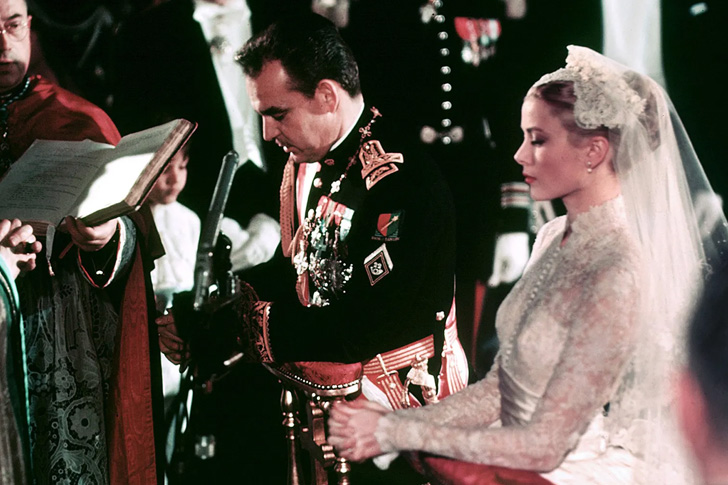 Grace Kelly and Prince Rainier III were the only couple that the world seemed to care about during 1956. Kelly remains to be the most iconic celebrity turned into royalty in world history, credits to her massive fame and incomparable charm. Unlike most of the marriages in a list of celebrity romances, these two actually had a happy ever after ending that people hoped and dreamed off for them to have.
This is the first and last marriage of the Princess of Monaco, as they never filed for separation. At the age of just 26, the award-winning actress, who was at the peak of her career at the time, was introduced to His Royal Highness and instantly falling in love with one another. Prince Rainier was also at the top of his world with all of his new responsibilities, duties, and obligations. It seemed like the perfect time for him to need a wife.
1957: Natalie Wood and Robert Wagner
Natalie Wood and Robert Wagner were an incomparable couple back in 1957. They make other celebrity couples during their time a bit irrelevant to the media. These two had placed too much investment just to make their romance strong. Wood is the iconic actress who played the lead of one of the world's biggest musicals ever – West Side Story.
Wood and Wagner first got married in 1957, though they separated for a while, but eventually found their way back to one another. In 1972, the two decided to tie the knot again and gave marriage another shot. They had what people would call a tumultuous relationship. These twice-married actors had a whirlwind roller-coaster romance. It was Wood who first had it bad for Wagner, recalling that when she was ten and Wagner was 18, she first saw him walking down the hall of Century Fox. She then turned to her mother and said she is going to marry the man she saw for sure. Their marriage wasn't just renowned, looked up to, and famous; it was also mysterious.
1958: Joan Crawford and Alfred Steele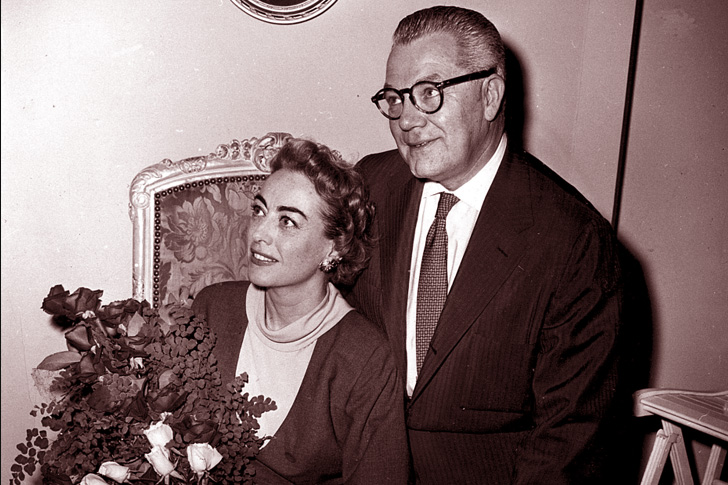 Joan Crawford and Alfred Steele were the most powerful couple during 1958. Credits to their chemistry and interesting love story, they became the most celebrated couple for an entire year and then some. Joan was once the center of an article, which had the title saying something like all of the four men in her life who've left her.
This one's different, though, since Alfred didn't leave her by choice. When the two were still together, he was a very successful man in terms of being an entrepreneur. He was the actress' fourth and final husband, and it made perfect sense at the time for them not to have the same career since Joan was probably looking for a non-showbiz man that time around. There's no doubt that their love story was indeed one of the most-followed stories during their time.
1959: Elizabeth Taylor and Eddie Fisher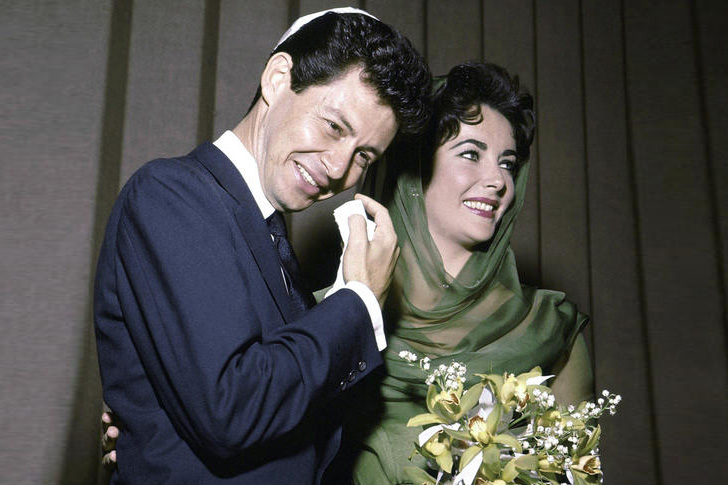 It's sort of ironic and bizarre how Liz Taylor and Ed Fisher were once involved with other people, and their relationship with those people was also the most popular during their respective years. In 1959, however, Taylor and Fisher became the most famous celebrity couple. Taylor is a legend; she became a legend a long time ago, which was credited to her superb fame and beauty that can launch a thousand ships.
Their infamous relationship was one of the things that rocked the world of show business. Not only because of their love triangle with Fisher's former wife, whom he left for Taylor, Debbie Reynolds, but also because their marriage didn't last long. Taylor went off and left Fisher for her co-star Richard Burton. Reynolds and Fisher were one of the world's most favorite couples, while Taylor and Fisher's was one of the most hated. Years later, Taylor apologized to Reynolds about what she did, and Reynolds was quick to reply that their friendship was worth more than one man.
1960: Movita Castaneda and Marlon Brando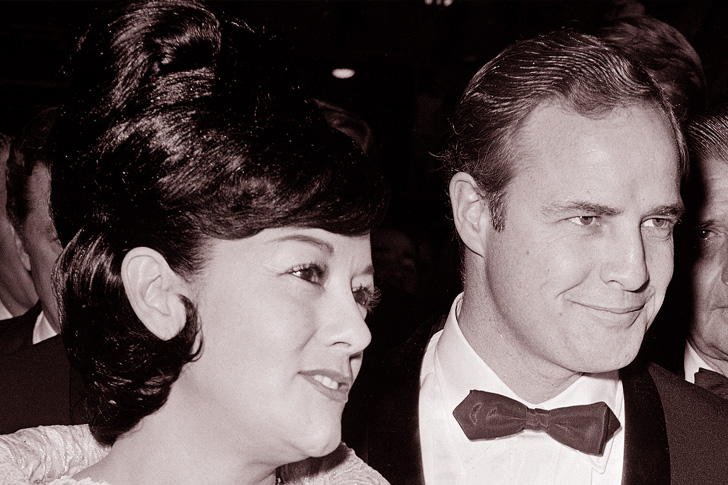 Movita Castaneda and Marlon Brando were the most legendary couple during the year 1960. Movita and Marlon certainly had a nice beginning to their relationship, never failing to give each other credits and show each other gratitude. Marlon was one of the most handsome and the most in-demand actors during the time. The Academy award-winning actor married one of the gorgeous actresses in the '60s.
Interestingly, the former couple already tied the knot, though their marriage wasn't known to the public as they chose to keep it a secret. In fact, it took them years to do so. After eight years of marriage, she won against Brando over the legal separation of the union, and the ending to their marriage was mysterious. People never really knew what the exact reasons or details of their break up were. People love these two so much, even when their marriage ended the way it started – shockingly and mysteriously.
1961: Jackie and John F. Kennedy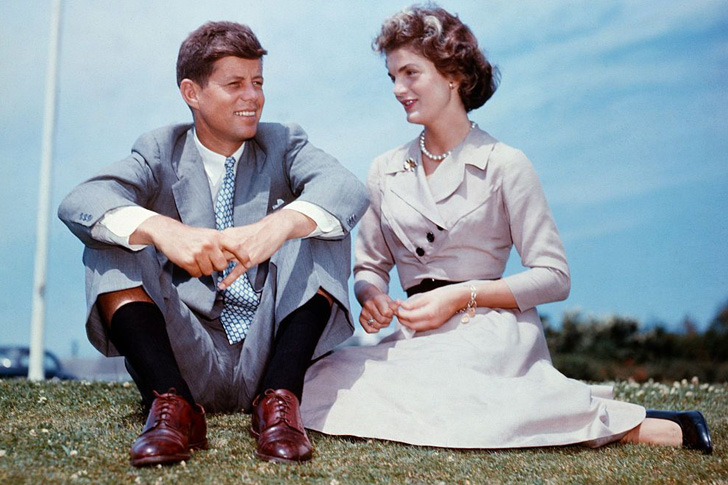 There is not a pinch of doubt that the year 1961 belonged to Jackie and John F. Kennedy. Jackie and John remain to be one of the most iconic couples in the world, credits to their one-of-a-kind love story. This couple was very beloved by many as the 35th president of America.
They seemed like a happy couple together, and they were at the time, but what most people don't know is that JFK was actually a very sickly man. Jackie took care of him while he faced a near passing incident three times. Not to mention his surgery due to Addison 's disease. Long before she became the president's wife, Jackie was a journalist. By the time she met her husband, who also went by the nickname Jack, she already knew that he was a playboy. One of Jack's most scandalous affairs was with Marilyn Monroe.
1962: Lena Horne and Lennie Hayton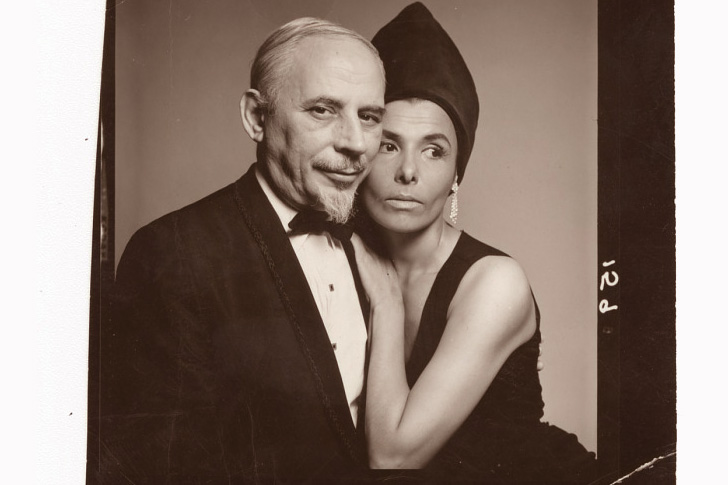 Lena Horne and Lennie Hayton were the only couple that seemed to matter to the world in 1962. They took first place in every celebrity couples list, a feat that we can all agree on, right?. Horne and Hayton were both successful individuals in the world of entertainment. Their attributes were rightfully given credits and recognition.
These two got married in Paris when they were both in contract with MGM. Sometimes, a couple becomes famous later and not during the time they first got together. Their fame, whether bad or good, can be because of certain things that transpired in a certain year while being together. In this couple's case, during the '60s, Horne was bold enough to admit that she married Hayton for career advantages, but she eventually learned to love him very much. She became very fond of him, and she felt a high level of respect for her husband, which turned out to be something she's never felt or expected to have felt before.
1963: Anne Bancroft and Mel Brooks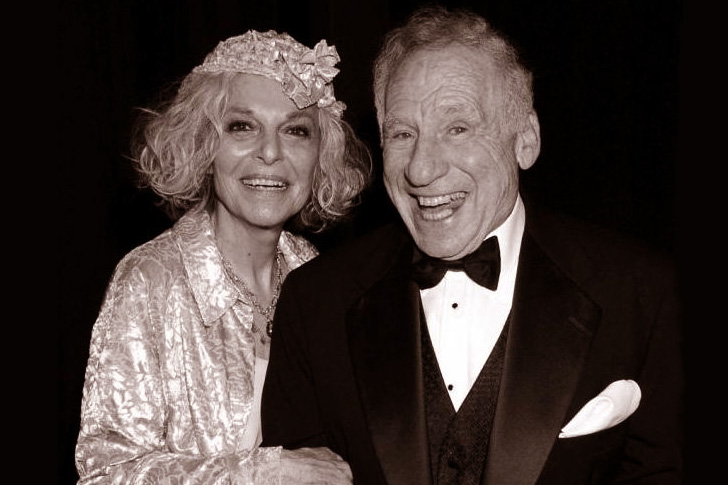 Anne Bancroft and Mel Brooks were unarguably the number one most idolized couple in 1963. Mel and Anne were a very controversial couple, yet they both have managed to pour out more investments to focus on the elated side of their love story. That was all people wanted to witness anyway.
These two had a very cute love story. They met when Anne was already a very famous and sought-after actress when Mel spotted her from afar, and he immediately wanted to take the first opportunity to talk to her. The dramatic actress was rather intimidating at the moment. Their sweet introduction was probably one of the things that made people fall in love with their romance along with them. Anne also recalled how astonished she was when Mel just yelled out to her and introduced himself. She recalled that nobody ever had passion like that towards her, making quite the first impression.
1964: Elizabeth Taylor and Richard Burton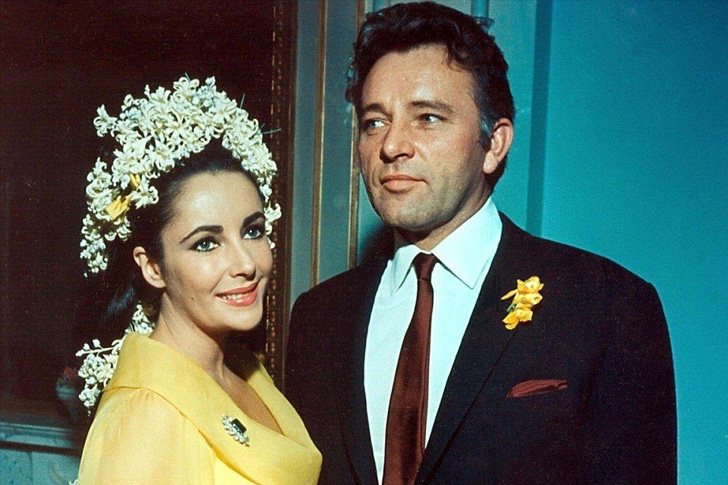 Elizabeth Taylor and Richard Burton were sort of the "Prince Charles and Princess Diana" in 1964. This is Taylor's third iconic relationship that made it into our list, which is no surprise since Taylor is one of the names that once defined Hollywood. Credits to Burton's own fame and success, this was probably the most iconic relationship of Taylor's.
These two huge stars developed their on and off-screen intimacy while on the set of Cleopatra. Even though she was still with Eddie Fisher during that time, they fell in love while filming the iconic movie. Sources, links, and some close friends talked about her previous marriage, though. They said that they think Taylor was never really in love with Fisher, but she just needed some comfort after her previous husband before Fisher passed away. Burton decided to write a letter to her even after their marriage failed, saying that he wanted to get close to her again and added that she was still in love.
1965: Cher and Sonny Bono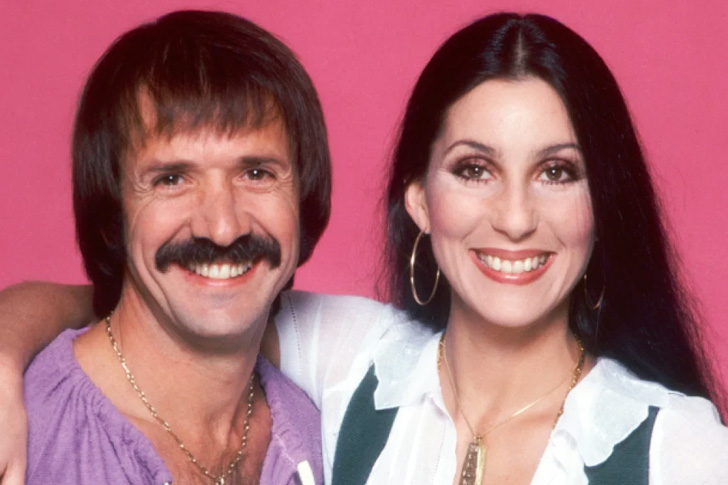 As music is the center of their love story and found their fame as they curated their iconic hit I Got You Babe, Cher met Sonny in 1963. She was 16 years old, and Sonny Bono was 27 years. Considered to be the fabulous couple and their full swing for eccentric fashions, they became iconic for their dress style in the 1960s and 1970s for being fashionable from one to the next.
The prominent couples produced their debut single with the title The Letter. In 1964, They continued to rush their single through on through the label called Caesar & Cleo on Vault Records. Despite being an active track, it hasn't risen as high on the national or California charts, but the song did receive local popularity in the state to a lesser degree. Cher is single as of today and enjoying her glorious, long-lasting career.
1966: Joanne Woodward and Paul Newman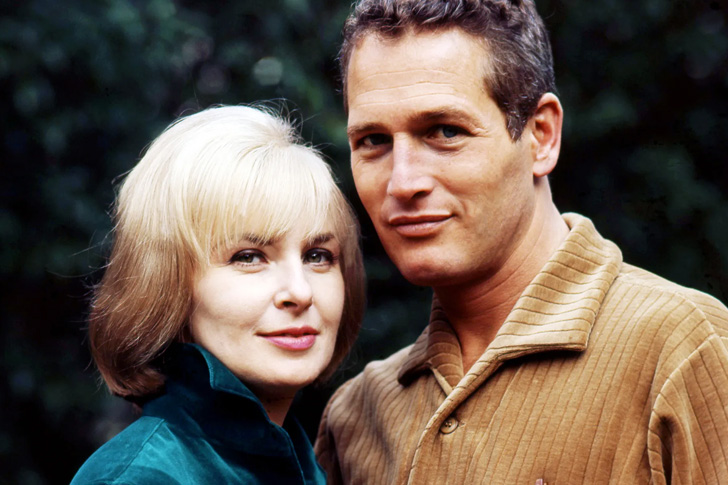 One of Hollywood's most steadfast pairings started on January 29, 1958, when Paul Newman tied the knot with Joan Woodward in Las Vegas, Nevada. The couple initially collaborated on a Broadway play of the delicate play Picnic that they performed in New York City in the 1950s. Newman did his job well, but the show's female roles' assistant, Woodward, enacted in character and replaced the usual lead actors during the show.
From the investment money his family has earned from a good sporting store, Paul's family invested in New York for him to study performing. They were an iconic movie pair in Hollywood; there's no doubt about that. Their collective work and individual efforts went on to define some of the most influential cinema in history. Joanne and Paul commemorated their 50th wedding ceremony in 2008. Eventually, that same year, Joanne managed Of Mice and Men's live performance at the Westport Country Playhouse in Westport, Connecticut.
1967: Priscilla and Elvis Presley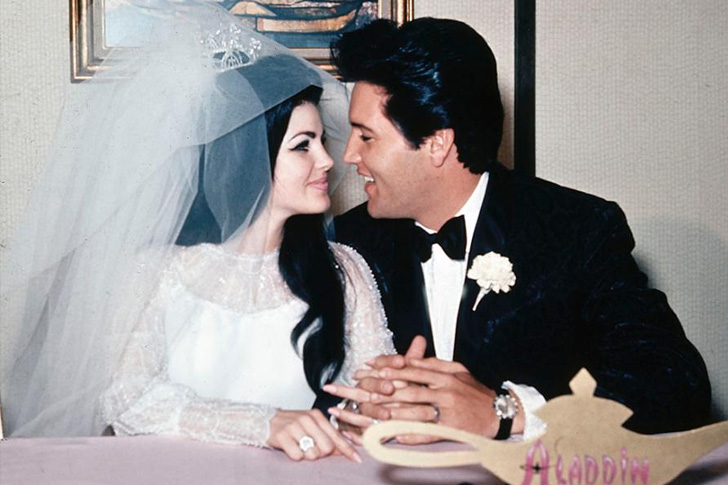 In the spring of 1959, the pair met in Germany. The family moved to the country so Priscilla Presley could attend the school where her dad was stationed in the US, and there the father operated as an Enlisted man until his retirement. Elvis left with Priscilla and his relatives behind. The two started to be around each other as the prominent Elvis traveled to the USA, and eventually tied the knot back in May 1, 1967.
They experienced many tragedies in their relationship before Elvis made his eternal rest. After that, Priscilla said that he once called her every time he was worried, bringing her joy. The actress decided to open home security in Graceland to have both an income and household expenses shortfall while continuing to hold on to their home where they once lived as a family.
1968: Julie Andrews and Blake Edwards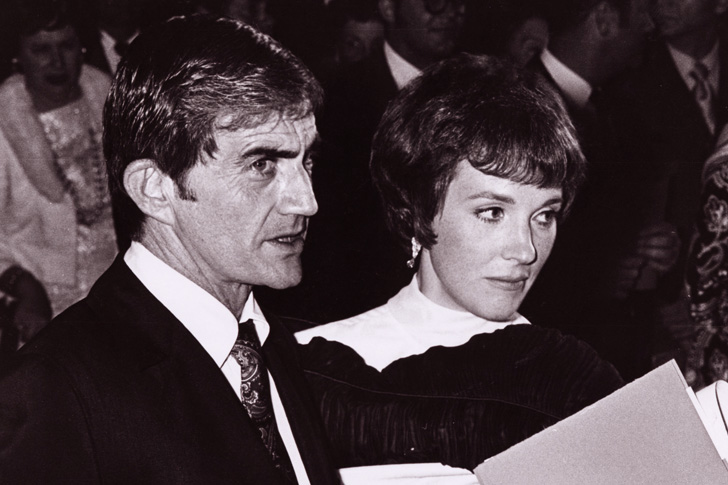 For a decade before they were allowed to marry in 1969, Julie Andrews and Blake Edwards met and intersected each other as romantical strangers on the bridge of the same river. A love story must begin in the admission, as he had to admit to previously making unwanted advances about the actress six weeks before they started dating.
The applauded movie The Sound of Music had helped Julie to gain another nomination for another Oscar, thanks to her star performance in 1965's nomination. With the two portraying the leading role to an oscar awarded film Darling Lili, S.O.B., and Victor/Victoria, this is clear evidence that the couple collaborated on good films within their marriage. Years later, two more girls were cared for by the couple's loved one in the family's home security plan; since they couldn't bear children, they opted to adopt a child instead.
1969: Yoko Ono and John Lennon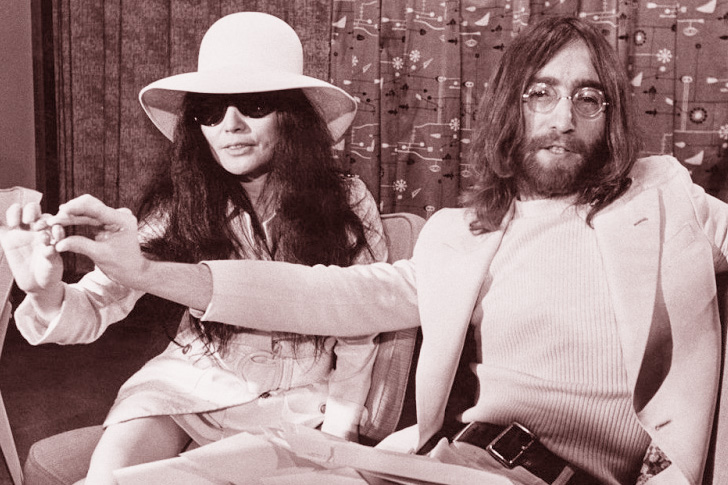 The two first crossed paths in November of November 1966 when Yoko Ono displayed her project at an art museum where she was getting ready for an event in London. They instantly fell in love with one another. Having started a passionate relationship together, they got married on March 20th, 1969, which happened exactly 46 years ago. It turned out that it was really in the spring of March.
They worked together to create numerous movies, paintings, sculptures, and performances. John had Yoko by his side while doing the recording, shooting music videos, and at rehearsals, as well as on scene. When they were married, John was worth no more than 50 million, but at the time of his eternal slumber, he was worth approximately 300 million. She used the amount as investment money for real estate, art, and several other things and did well.
1970 – Barbra Streisand and Pierre Trudeau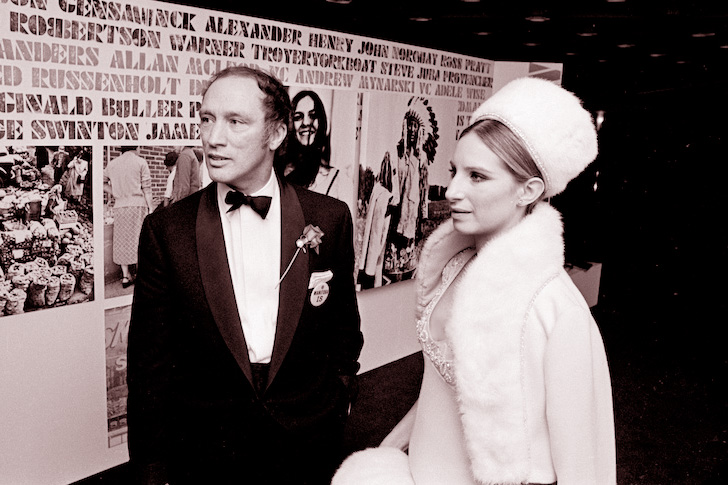 Ottawa's political world was shocked when the Canadian prime minister, Pierre Trudeau, brought the prominent Barbra Streisand to the National Arts Centre on a particular event. There was applause as the happy couple made their way into the auditorium; after that, the audience focused on them to watch with hope. Before that year, he first laid eyes on Barbara during an awards ceremony.
Though Pierre was still living with his mother when he turned 41 in October 1960, he had already gained more responsibilities and experiences than he could have imagined. His 20s had been spent at Harvard University as a researcher and finishing his degree at the London School of Economics, while Barbra at that time rose in the '60s as she played the role of Miss Marmelstein in the 1962 musical I Can Get It for You Wholesale.
1971 – Donald Sutherland and Jane Fonda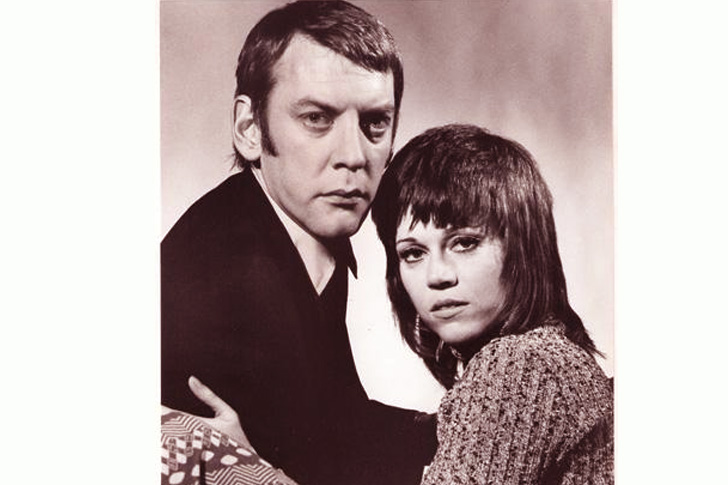 It started as an L.A. philanthropist funding a crime drama the couple, Donald Sutherland and Jane Fonda, worked on, but after they were both cast in the crime thriller Klute around 1970, and it took on a romantic connotation. Both names are held in high regard and esteemed in the entertainment world of Hollywood. They have had a significant influence on cinema's history, and they are keeping their promise by inspiring several people with their advocacy, which has a profound impact on the world.
Although the couples didn't end up in a happy marriage, the Hollywood industry will never forget them as the couple who will invest their time creating a project that will advocate for the people's social good and democratic rights. Donald graduated with a degree in engineering and a degree in drama, both from the prestigious University of Toronto.
1972 – Carly Simon and James Taylor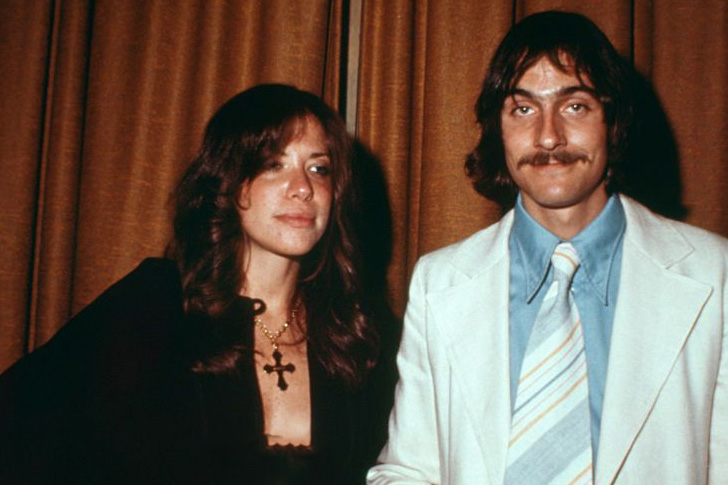 Carly Simon tied the knot with his fellow singer James Taylor on November 03, 1972. They shared two kids together, Benjamin Simon and Sarah Maria, both professionals now and have their own careers. Unfortunately, the two got legally separated in 1983. Nevertheless, the years they spent together were filled with happiness.
Simon is a renowned musician, who rose to prominence after her numerous viral hits, including You Belong to Me, Anticipation, You're So Vain, Haven't Got Time for the Pain, Coming Around Again, Nobody Does It Better, and Mockingbird. In addition, she is an author of two memoirs and faces children's books. As for her ex-husband James, he is also a prominent singer and a six-time Grammy Award winner and is among the best-selling artists in history. Thus, this makes him a person who doesn't have the need to apply for any personal loans.
1973 – Steve McQueen and Ali MacGraw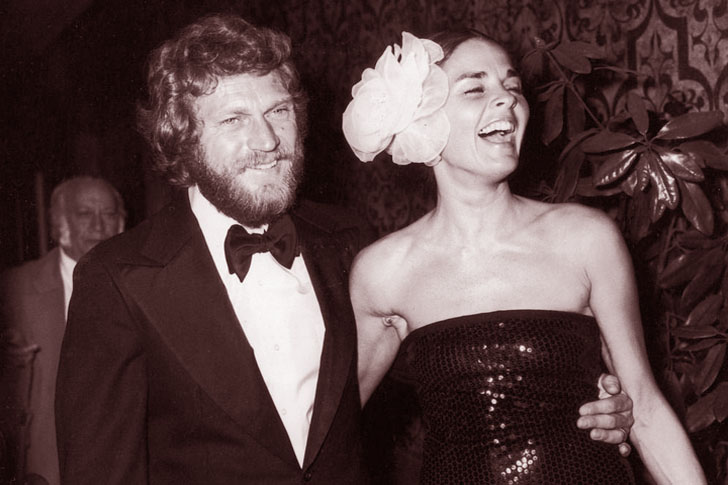 As Hollywood will remember, Ali MacGraw married a movie legend in 1973, Steve Mcqueen; the woman said in an interview that this is not the life she wanted because she wanted to live an old-fashioned life and create a specific icon away from the limelight of the showbiz industry. During the height of Steve's career, Ali gave up her other ventures to follow him.
Although the relationship ended up respectively, the people respected their decision, and the two decided to move out and build a whole new chapter of their life. With a degree of drama from Sanford Meisner's Neighborhood Playhouse, Steve laid his eternal rest in Mexico in 1980, while Ali remained the fashion icon during the '70s in the United States. In 2018, several news outlets reported that Ali is collaborating on a clothing line with a perfectly comfortable role.
1974 – Jack Nicholson and Anjelica Huston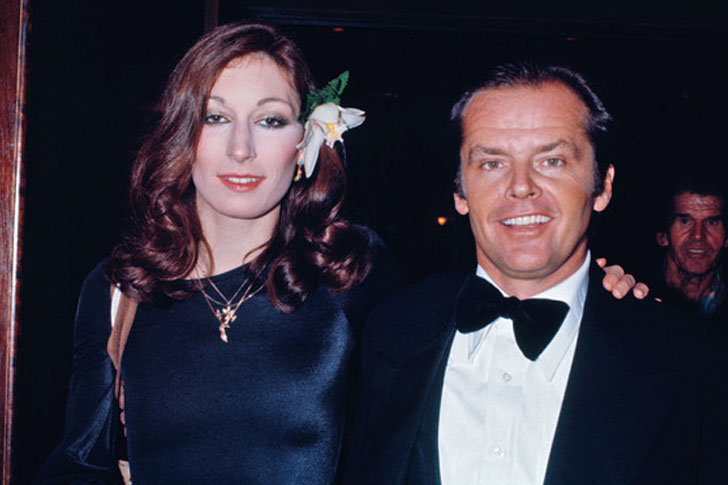 Anjelica Huston and Jack Nicholson might be the most prominent stars in Hollywood, but they are perhaps the most challenging celebrity relationship in the industry. Anjelica and Jack's love was apparent from how they looked nearly fifty years ago at his birthday celebration in 1973. The two struck up a critical bond and spent the evening dancing together, and eventually started dating a few days after the party. The topic of marriage came up at different points during their relationship, but neither seemed to feel the desire simultaneously.
Later on in their romance, Anjelica discovered that pursuing one of Hollywood's most pursued stars was challenging. It became all the more challenging by the notion that women were constantly vying for his attention. After they separated respectively, Anjelica, with her memoir, said that "I was a child of the 60s and to a degree regarded marriage as a form of bondage."
1975 – Cher and Gregg Allman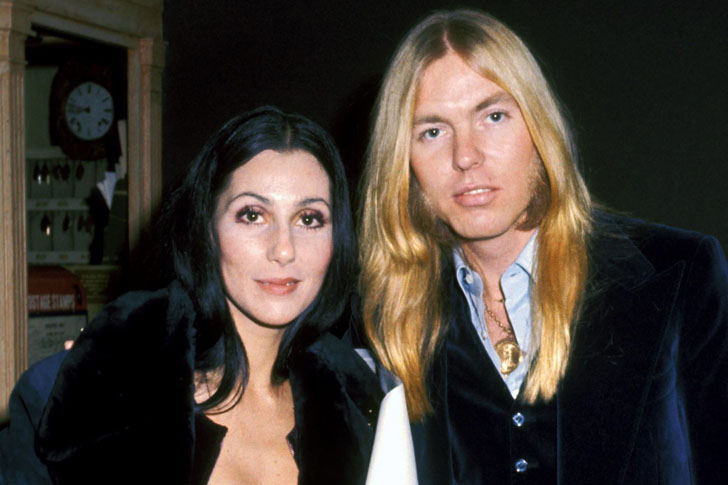 The couple, Cher and Gregg Allman, first met back in 1975, and for both the stylish pop star and the tricky rocker, it was a turbulent and transformative era. Since she was on a rocky relationship phase with her first husband. However, after they first looked back upon one another backstage during one of his solo shows in Los Angeles, their physical attraction was evident.
The relationship was not meant to be since they parted ways after the marriage, respectively. After, Cher projected her investments on curating more music, including My Song (Too Far Gone) that is dedicated to his former husband Allman, and will always tell the people that Allman made him happy, like no one else did from her past relationships, clarifying that he's the kindest, most gentle, loving husband and father. Now, he continues to draft and release works with The Allman Brothers Band.
1976 – Lee Majors and Farrah Fawcett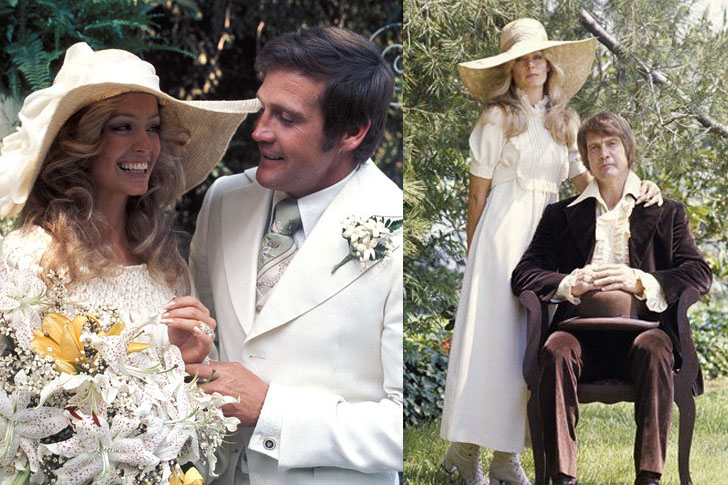 The Lee Majors and Farrah Fawcett couple started dating in the '60s until they decided to get married in 1979. Farrah was on her height in his character in Charlie's Angel when she first met Lee, who constituted a significant pop symbol during that time. Rather than being competitive with each other, they understood both their shortcomings and attributes, which enabled them to come together and realize how well they complement each other. Depending on personal flaws, everyone is accepting of everyone else's weaknesses.
Tragically, Lee needed to say goodbye to his wife in her eternal rest. No specifics were given about her will, and therefore the foundation funds remain undetermined and are to be distributed to supply money for cancer research and control. At the same time, Lee is now happily married to a new wife and considering home insurance for his children, and is currently living in Huston, Texas.
1977 – Sally Field and Burt  Reynolds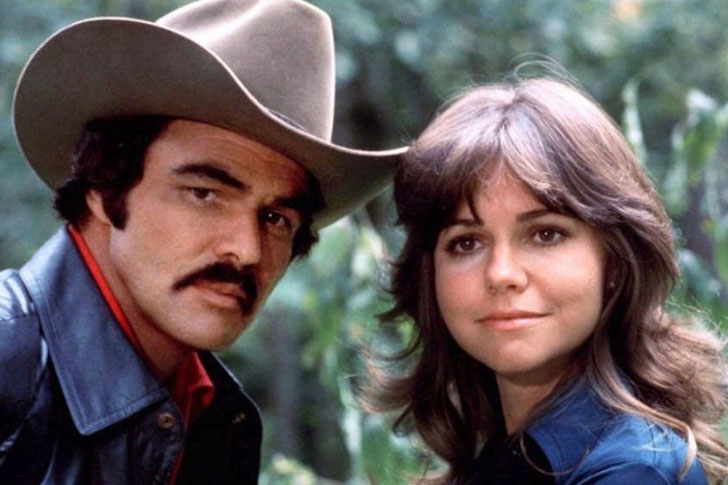 Sally Field and Burt Reynolds captivated other people on the smash 1977 film Smokey and the Bandit, who dated for nearly five years. The star said she had initially been interested in Burt's style and charm and claimed it was apparent in the degree of how he spoke to them right away and how strong their bond was.
This connection was as romantic and as it was tiny. Nevertheless, they consider it to be a fun, eventful experience. Despite having an on and off relationship, regarding being torn between relationships, the main characters' extraordinary love affair will never be forgotten as he laid his eternal rest. While in 2011, Sally sold her house in California and decided to use the money for business loans. It's a spacious home located in Malibu, boasting almost 6,000 square feet of living space, a pool, and a number of tennis courts. This property is bordered by lots of secluded land on two sides.
1978 – Warren Beatty and Diane Keaton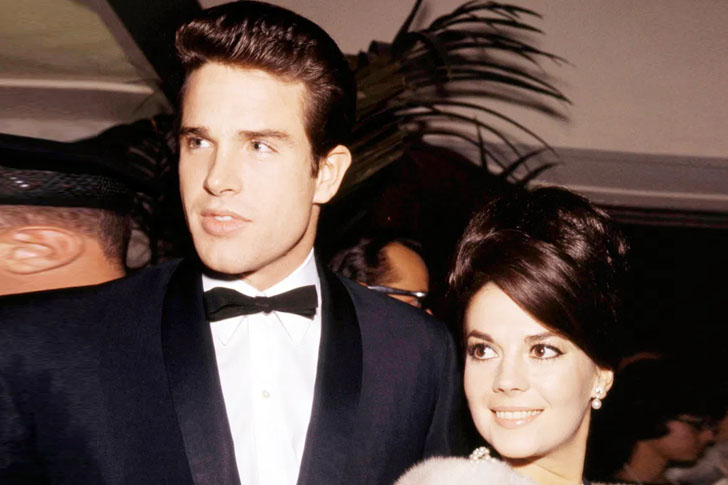 As Hollywood will remember their relationship as a fascinating screen romance, Warren Beaty and Diane Keaton first met on the movie set that tells the story of journalist John Reed, who traveled to Russia in the early 20th century to experience and became part of the Bolshevik Revolution. In the eyes of both Warren, Dianne, and Bryant appear to be idealistic while studying to have a degree in journalism, while in his eyes, she is purely sensational. Warren had the script written and was directing the film.
Although the film made $39 million, three of the Academy Award nominations went to Warren as an actor, director and got nominated for best screenplay and best adapted screenplay. The couple now has a stable life, staying away from the limelight and focusing on having investment planning within their earned money in the industry.
1979 – Eric Clapton and Pattie Boyd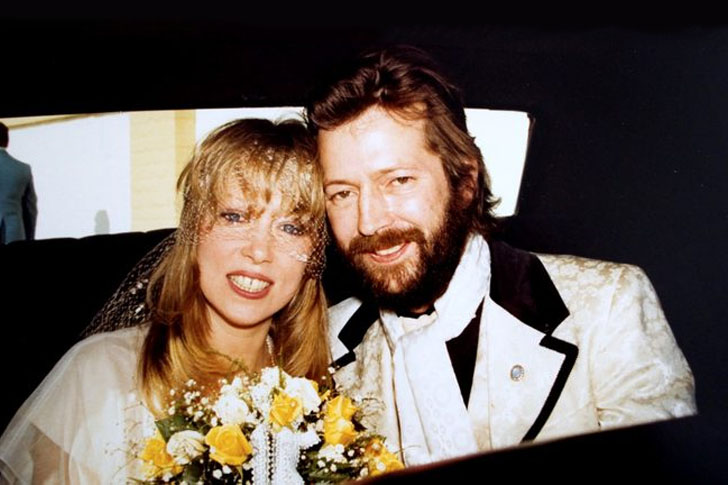 Eric Clapton and Pattie Boyd gave us a nice taste of the volatile music producer symbiosis we already love. Eric decided to marry Pattie in 1979. Pattie is now married to her new husband and has been involved in different activities like gardening, cooking, photography, and currently developing a photography studio in line with her interests.
Eric will remain as a music legend in the industry. He is a multi-talented star who sings, writes songs, and can play guitar. As of today, he is the only inductee of the Rock and Roll Hall of Fame three times, twice for being a member of Cream and the Yardbirds and once as a solo artist. Likewise, he is given credit as one of the greatest guitarists in music history. The singer is a recipient of 18 Grammy Awards and four Ivor Novello Awards.
1980 – Paul Simon and Carrie Fisher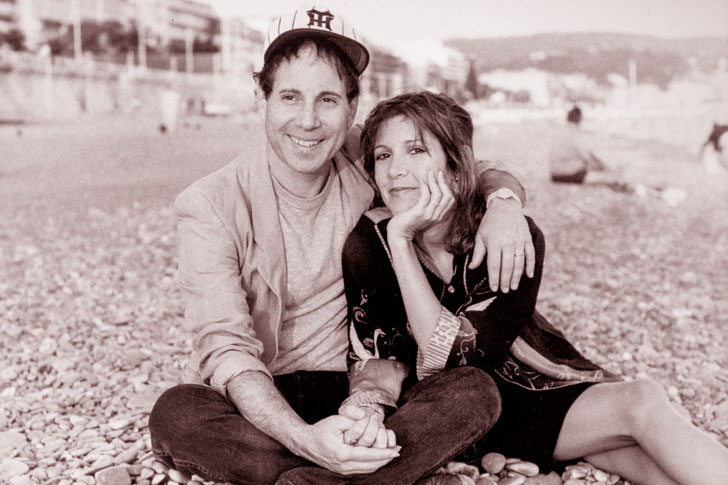 Paul Simon and Carrie Fisher are one of the Hollywood celebrity couples who seem to be a perfect match, yet still ended up splitting. Simon and Fisher's relationship is tumultuous and difficult, yet they seem to be perfect for each other. They seem madly in love with each other, but circumstances led them apart. Here is a quick flashback of what transpired in their relationship.
Simon and Fisher first met in 1977, and he was already making waves in the music scene, while Fisher is yet to star in her breakthrough project, Star Wars. Though they did not date immediately, the two reunited after a year and eventually got comfortable with one another, and they made their relationship public sometime in 1980. Though Simon and Fisher have an on-and-off relationship, the usual cause of their misunderstanding and fights are mostly Fisher's turbulent personality and vices. Their relationship cycle continued for several years until they decided to get married in 1983. Their marriage lasted for only one year as they sought help from their lawyers in 1984. As crazy as it seems, the two began dating again one year after their legal separation, and went on to their usual intermittent relationship for years until she finally bid her farewell to Simon after their trip to Brazil in the late 1980s.
1981 – Prince Charles and Princess Diana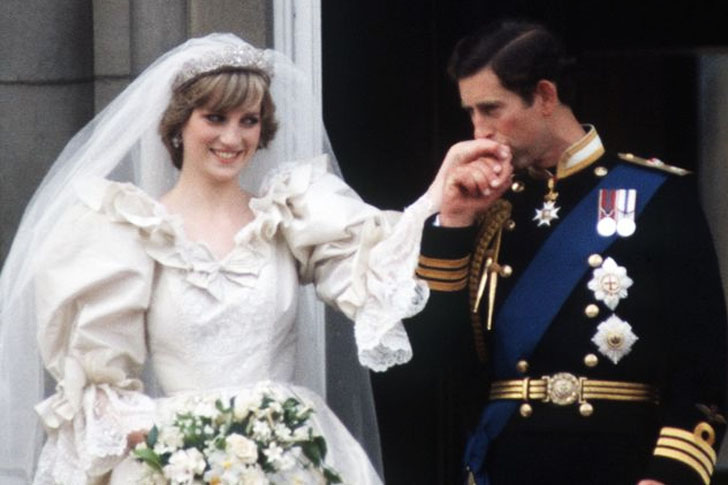 Before Meghan and Harry, there were Prince Charles and Princess Diana, whose relationship was a media sensation. Like the former, their names made headlines with their marriage conflicts as its highlights. It all began in 1981 when a historic event transpired, as the heir to the British throne, Prince Charles, married Diana Spencer.
Prince Charles first met Diana in 1977, and during this period, Charles was dating Diana's older sister, Sarah. The two crossed paths again in 1980. By this time, Diana captured Charles' heart as she sympathized with him for his recent loss of a loved one. After several dates, Charles introduced Diana to the royal family. He took her with them to stay for a weekend at their Balmoral estate, and according to sources, Diana won their approval. In February 1981, Charles proposed to Diana with a blue sapphire ring and got married in July of the same year. The two have two sons together – Prince William and Prince Harry. For years, amidst several controversies about their marriage, the couple tried to work on their relationship. Rumors of infidelity added fuel to their failing marriage, and by December 1992, Charles and Diana announced their separation. Their marriage got dissolved in 1996 where Diana agreed to alimony that will secure her from applying for loans. In return, her royal privileges were no longer present. In 1997, the whole world mourned for the sudden passing of Princess Diana. Today, her memories and legacy live on through her sons, Prince William and Prince Harry.
1982 – Ozzy Osbourne and Sharon Arden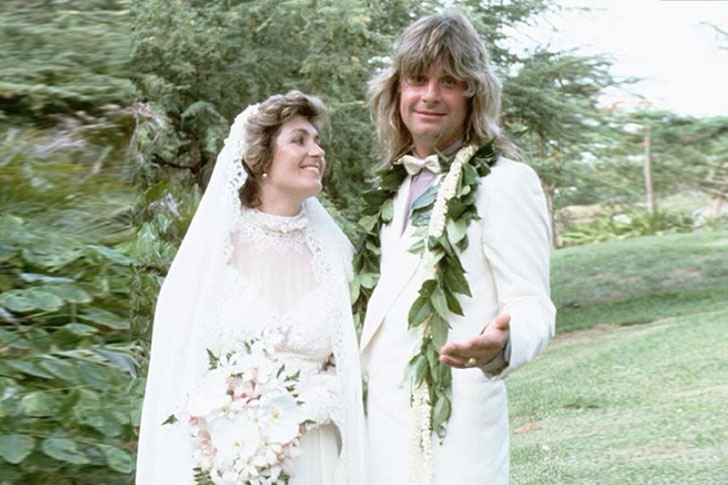 In 1982, the celebrity couple Ozzy Osbourne and Sharon Arden got married. Though many thought that their relationship was on the brink of failure, Sharon and Ozzy proved that their union stood the test of time and can also be as inspirational as others.
The former lead vocalist of the band Black Sabbath, Ozzy first met Sharon in 1970. During that time, Sharon was only 18, while Ozzy was soon to be married to his first wife. Their paths crossed again in 1979 when Ozzy sought a solo career, and he hired Sharon to be his manager. Eventually, they started growing fond of each other and started dating. As they tied the knot in 1982, they had Aimee, Kelly, and Jack, born in 1983, 1984, and 1985. The couple's relationship was not even close to being perfect as they went through a lot, including Ozzy's substance abuse, misdemeanor, and illnesses – all of which Sharon never backed down from. Their lowest point came in 2016 with Ozzy's infidelity that forced her to give up everything and left Ozzy. They were ready to call their lawyers and announce their separation, but months later, they reconciled as Ozzy pursued Sharon back. As he confessed, Sharon was the best thing that happened to him, and that one will never know what he missed until it is gone. Amazingly, Sharon's unconditional love for Ozzy is greater than her rage, that she welcomed him back despite it all. Now, the couple is celebrating their fourth decade together. Likewise, they are one of the long-lasting marriages in Hollywood.
1983 – Goldie Hawn and Kurt Russell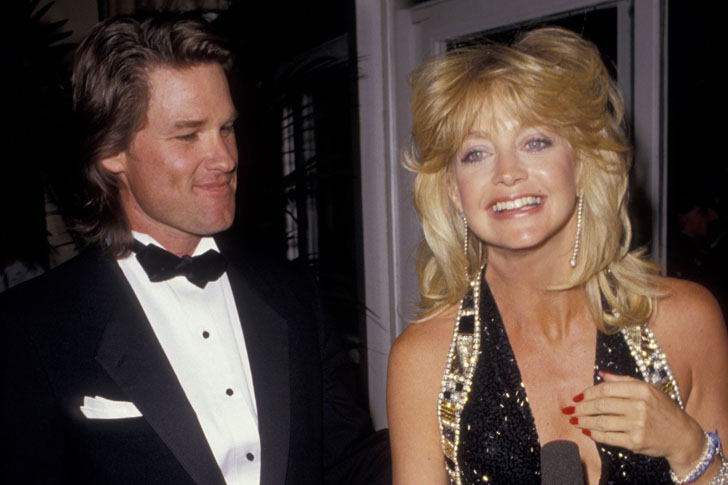 The lasting relationship of Goldie Hawn and Kurt Russell started in 1983 at the set of Swing Shift. The actors first met each other in the '60s but did not start a relationship until some years later as she was skeptical about their age difference. Now, it seems like Hawn knows that age does not matter, as she and Russell are match-made in heaven and have been together for three decades already.
Russell had an epic pick-up line for Hawn when he tried to start a conversation with her. Boosted by alcohol, Russell blurted out how great Hawn's physique is. Luckily, she was not offended and took it as a compliment instead. Days after, the actor then asked Hawn on a date that ended up breaking into her new house. There must be something magical with their house-venture that since that night, they were inseparable. The couple has a son, Wyatt, born in 1986. Together they raised their other children from their previous relationships and built a strong blended family. When asked what their secret is in a long-lasting marriage, they credit their decision for not getting married as a key to their successful partnership. They believe that marriage makes one complacent and stops pursuing the other.
1984 – Paulina Porizkova and Ric Ocasek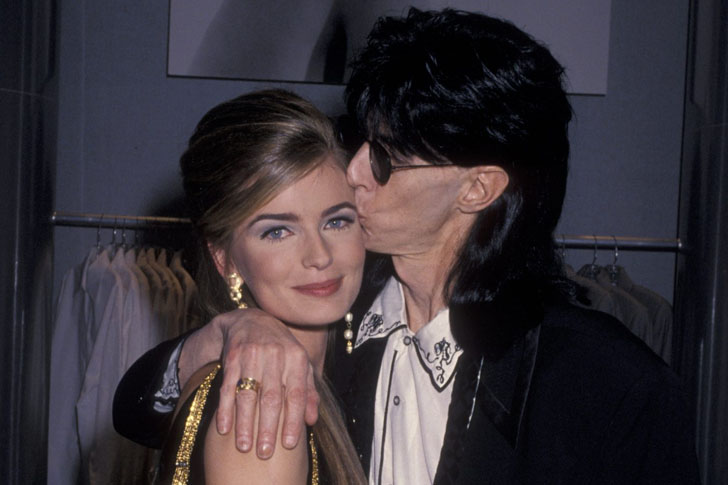 If you were born in 1984, then you were born in the era when music videos and being in a band were at their coolest. Likewise, you commensurate the birth of the epic love tandem of Paulina Porikova and Ric Ocasek.
Paulina is a European supermodel who gained prominence when she got featured on the front covers of the Sports Illustrated swimsuit issue for two consecutive years. Also, in 1984, Paulina met the love of her life, Ric Ocasek. She was then hired to star in the music video of Drive by the band The Cars, where Ric was one of the vocalists. At that time, Paulina was just 19 years old, while Ric was currently married and was already in his forties. Despite the odds, the two can't help but fall in love. She admitted that she had a crush on the rockstar while Ric had a love at first sight with the model. Though many objected to their relationship, the two persisted in dating in the same year, 1984, then got married five years later in 1989. Their union was blessed with two children – Jonathan and Oliver. Throughout their marriage, Paulina credits Ric as her one true love. After almost 30 years of being together, the couple decided to separate in 2018. According to her, their reason for separation was because they have grown apart. Apparently, Ric passed on in 2019 amidst their separation process.
1985 – Christie Brinkley and Billy Joel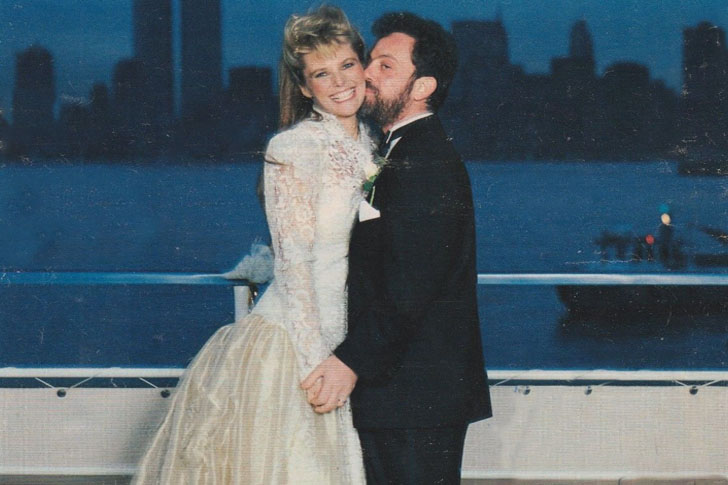 Musicians and supermodels are perceived as a perfect combination as the two are immune to the spotlight and complement each other's glam life. Keith Richards, David Bowie, Rod Stewart, and recently Adam Levine are just a few men of the music industry who married supermodels. As such, Billy Joel joined the wagon as he was once married to Christie Brinkley in 1985.
Both Brinkley and Joel were at the height of their career when they first met. She was one of the supermodels with a high credit score, as she was internationally famous and among the highest-paid models. Joel was disarmed when she first saw Brinkley in 1983 and made a way to meet her. The two reconnected in 1984 when Joel consoled Brinkley over the tragic passing of her former beau. It did not take too long before she got smitten by his charm. In 1985, the couple said their I Do's, which was followed by the birth of their daughter, Alexa Ray. Apparently, the two went splitsville as Brinkley finds Joel incapable of communicating and that their marriage suffers from his constant touring. In 1994, their marriage officially dissolved, and they went on to live their separate lives.
1986 – Maria Shriver and Arnold Schwarzenegger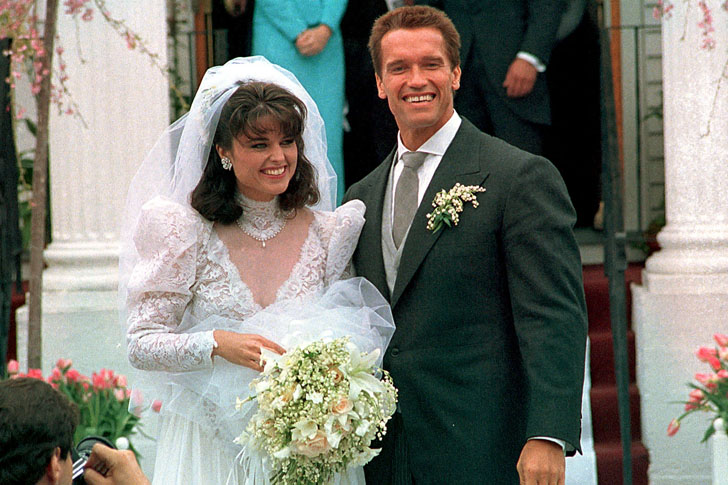 In 1987, Maria Shriver and Arnold Schwarzenegger were among the celebrities and media personalities who decided to hitch in the same year. The union of the two was one of the most celebrated relationships in the industry as they found lasting love in each other. Though their marriage ended in 2017, they remained one of the best couples as their partnership remained for their family's sake.
Maria met Arnold back in 1977 after being introduced by her fellow journalist, Tom Brokaw. After dating for nine years, the couple had a grand wedding in Cape Cod, Massachusetts, in 1986. Two years later, they welcomed their daughter Katherine, who is now married to the actor Chris Pratt. Their other three children were born in 1991, 1993, and 1997. From being a usual celeb couple, Maria and Arnold turned into political figures when he became the governor of California. Though Maria was not new to politics due to her Kennedy bloodline, she first hesitated the idea but eventually supported his husband's ambition. By the end of Arnold's second term, he also bid goodbye to his marriage with Maria, which was caused by infidelity issues that happened decades ago. In 2011, the couple hired lawyers to work on their marriage dissolution that officially ended in 2017.
1987 – Bruce Willis and Demi Moore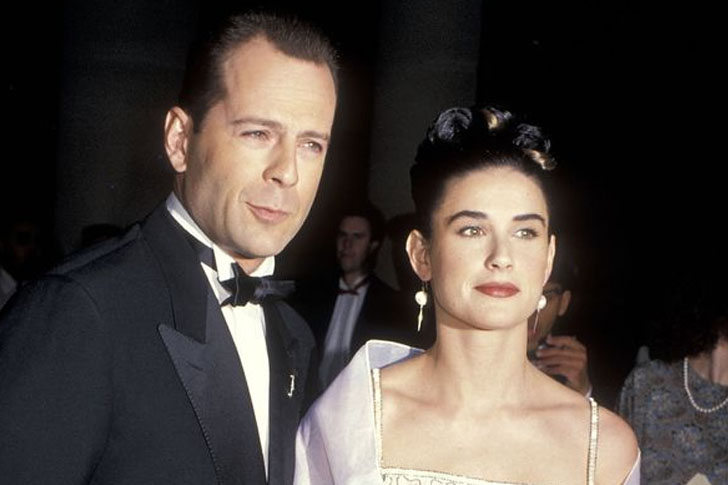 Bruce Willis and Demi Moore remain one of the most admired couples in the history of show business. Their marriage might have ended in 2000, but their partnership as parents and each other's confidant remained to this day.
Willis and Moore first met during the premiere of Stakeout back in 1987. After meeting Willis, Moore broke up her engagement with the actor Emilio Estevez, and she started seeing the actor, eventually eloping the same year. As things moved fast that year, the couple's Las Vegas wedding resulted in the conception of their firstborn, Rumer Willis. They later had two more girls – Tallulah and Scout. Apparently, their marriage ended after 13 years as they decided to part ways and hired an attorney to settle their marriage dissolution in 2000. Despite their shocking separation news, the two remained tight-lipped about their split. Years after their separation, people start seeing them as ideal co-parents as they propagate a mutually healthy relationship while raising their children together. Likewise, they show respect for each other, and perhaps filial love, by honoring and being present on each other's milestones.
1988 – Lenny Kravitz and Lisa Bonet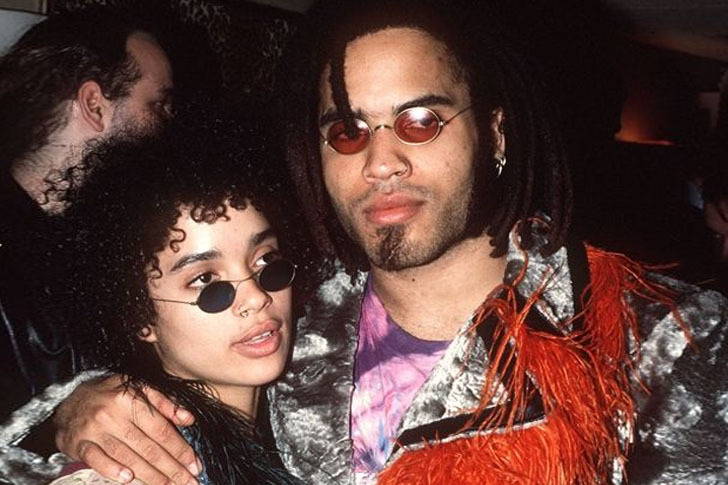 Lisa Bonet and Lenny Kravitz may not have ended happily ever after, but it resulted in many good things as an after effect. As such is the birth of their talented daughter, Zoe Kravitz, and their dynamic blended family that involves Jason Momoa.
Lenny and Lisa got married in 1987 and made their relationship public in 1988 upon the birth of their daughter, Zoe. The two first met backstage during a concert in the '80s. They first started off as friends that later evolved into a romantic relationship. During that time, Lisa's career was at its peak as she was already a billable star and part of The Cosby Show. Meanwhile, Lenny is a struggling musician finding his place in the industry. Their marriage ended in 1993 as Lenny left Lisa to find himself, focus on his career, and build his own credit score. As it was a painful moment in their life, they moved past it and became good friends. In fact, Lenny has a tight relationship with Lisa's husband, Jason Momoa, who became friends as they co-parent Zoe.
1989 – Arsenio Hall and Paula Abdul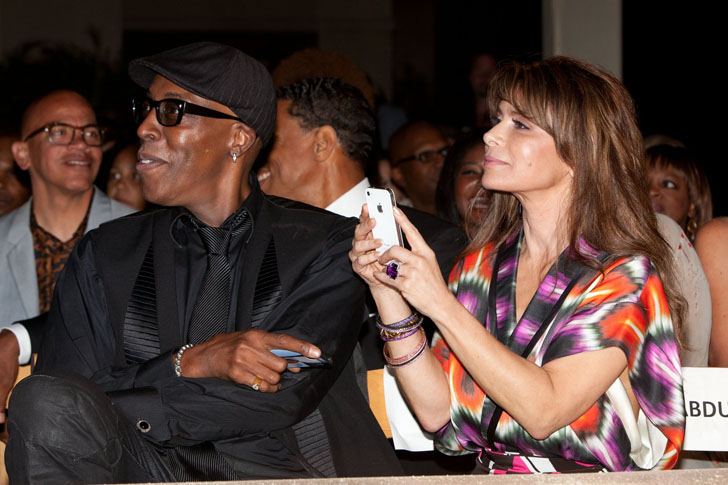 When Paula Abdul rumored to exit American Idol in 2009, it stirred several controversies, including a rekindled romance with Arsenio Hall, Abdul's former flame. Hall and Abdul started dating upon meeting at the set of Coming to America in 1988. Though their relationship ended in 1989, they remained friends to this day.
Rumors of them dating again sparked in 2009 when Hall reached out to her after knowing her career situation. Hall claimed that he was consoling Abdul as he knew what it's like to exit a show. Hall hosted the hit late-night show, The Arsenio Hall Show, from 1989 to 1994, which was a big hit and cemented his name among the uprising comedians and talk show hosts, but he chose to exit the spotlight by 1998 to attend to his newborn son. Just like Hall, Abdul also incurred a career hiatus in the late '90s for personal reasons. She was first known as Janet Jackson's choreographer before landing her big break in 1989 as a recording star and actress that helped her build her good credit score.
1990 – Johnny Depp and Winona Ryder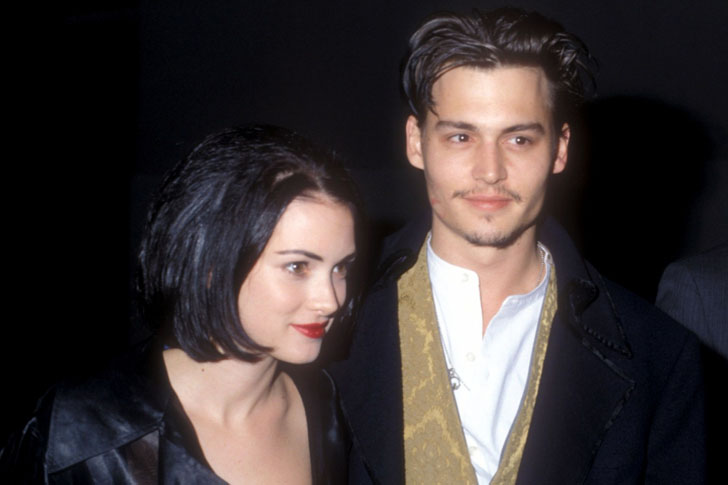 Of all the women Johnny Depp has ever loved, Winona Ryder must be the most special one. In fact, many think that they are each other's TOTGA (The One That Got Away). Until today, many are still hopeful that the two ex-lovers would reunite not just in films but also rekindle their real-life romance.
Depp and Ryder were among the top-grossing young actors with credible financial reports in the 1990s. Their popularity increased when they began their four-year romance. It all happened when he first laid eyes on Winona Ryder in 1989. It was described as if it was a scene in a movie. When they first caught each other's eyes, imaginary zoom, slow-motion, and muted background happened; it was indeed love at first sight. He then eagerly pursued Ryder and began dating her before the 1990s. Their romance went up to the screen when they starred together in the film Edward Scissorhands in 1990. In the same year, he proposed to Ryder and began their three-year-long engagement. Even though the couple seemed so madly in love, their relationship met its end in 1993. Despite their decision, the two remained friends and showed support to each other.
1991: Nicole Kidman and Tom Cruise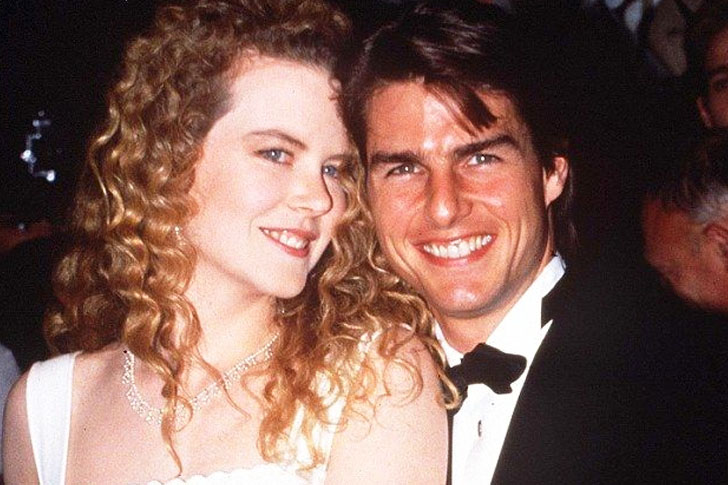 At the beginning of the 1990s, Tom Cruise and Nicole Kidman reigned the Hollywood scene as the hottest celebrity couple. Their relationship was one of the most celebrated unions in Hollywood as they depict the essence of a true Hollywood couple- both stunning, equally talented, famous, and young.
At that time, Cruise was a rising star whose name was known across the globe. He starred in many top-grossing movies such as Top Gun, Rain Man, and Born of The Fourth of July. Cruise met the beautiful newcomer Kidman in Days of Thunder in 1990. Shortly after Cruise's marriage with his previous wife, Mimi Rogers, was dissolved, Cruise and Kidman began dating. Surprisingly, the couple wed by the end of the year, and by 1991, they are the most talked-about couple in the industry. They were often seen together in red carpet events, looking happy and content with their marriage. Apparently, Cruise announced their split in 2001, and two days after, his lawyer filed the papers in the court. The reason for their breakup was still a mystery until today, as both are hesitant to talk about it. Some reports suggest that Kidman's decision not to join Cruise's religion and their inability to produce children could be one of the culprits. Today, the couple remains civil as they co-parent their two adopted children.
1992: Courtney Love and Kurt Cobain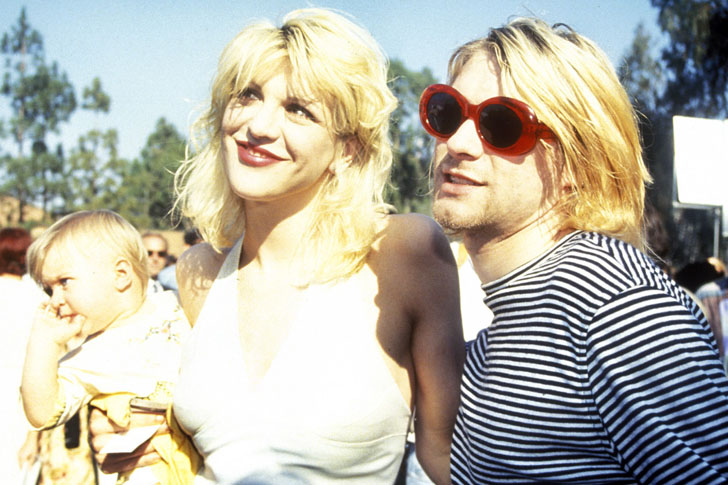 The 1990s would not be as epic as it is without Kurt Cobain and Courtney Love. The duo opened up a new kind of youth revel and anti-pop culture. Kurt is the famous frontman and guitarist of the band Nirvana. He is given credit for being a major contributor and influence of alternative rock, and their song Smell's Like Teen Spirit became the anthem of the new generation.
Kurt's other half – Courtney Love – was an upcoming recording artist as well. Their romance began in 1991, and after dating briefly, the two set course to Hawaii to wed in 1992. Shortly after, they welcomed their daughter, Frances Bean. Kurt and Courtney are not like other celebrity couples as they have this snobbish and aloof kind of attitude since Kurt hates attention and fame. He also struggled with depression and substance abuse, which he found difficult to overcome. Kurt almost stopped making music for the same reason, but instead, he took time off from touring.
1993: Mariah Carey & Tommy Mottola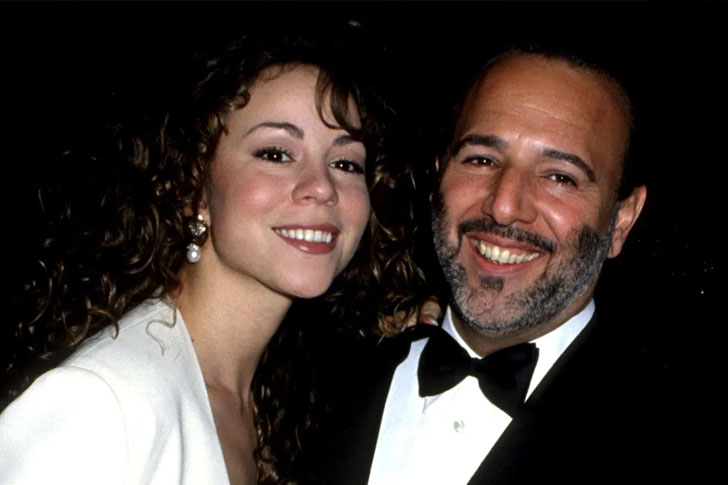 In 1993, Mariah Carrey cemented herself as a diva by releasing several hit songs such as Emotions, Love takes Time, and Someday. As Carey furthered her career by releasing a follow-up album, she said yes to dating her record producer, Tommy Mottola. In June 1993, the couple sealed their relationship with a wedding vow. Lo and behold, Carey ended up crawling out of marriage as she felt suffocated and controlled by Mottola.
Tommy Mottola is among the people to credit for Mariah Carey's successful career. Carey approached Mottola in the late '80s and handed him a demo tape. Surprised by her great vocal power and singing style, Mottola searched for Carey tirelessly. Upon finding Carey, he signed her to a record deal and launched her singing career. Years after, the two began dating and ended up in marriage. What Carey thought would be her happy ending turned out to be a prison in the making. Carey shared in her memoir that Mottola's controlling and obsessive behavior led her to break out of the marriage in 1997, causing them to separate in 1998.
1994: Johnny Depp & Kate Moss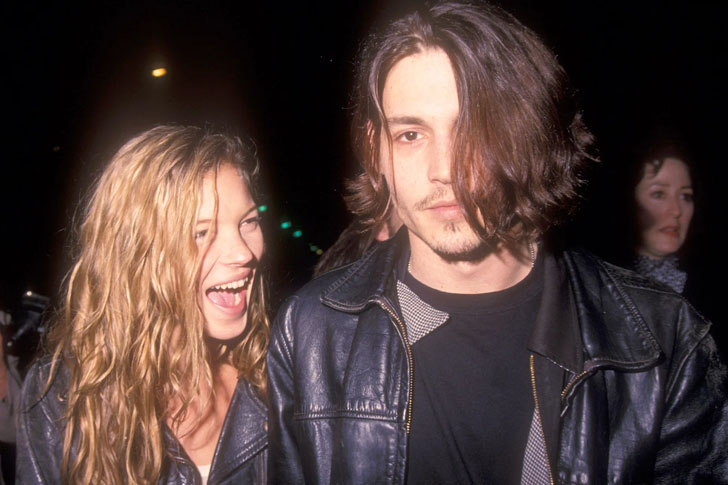 Johnny Depp must be the most romantic person to ever walk the street of Hollywood. As the man can fall in love instantly and profess marriage in a snap. He also seems to crave romance. After his relationship with Winona Ryder, he then went on a four-year-long show-stopping romance with Kate Moss in 1994.
Depp and Moss first met at a celebrity cafe in Los Angeles in 1994. Again, it was instant attraction for Depp, as he found Moss irresistible. Moss was one of the top models at the time who was on the cover of every magazine and was endorsing a lot of high-end brands. According to reports, Depp and Moss's relationship was extreme. They were fond of showing their affection in public. Their attraction for each other was often accompanied by controversies that managed to pull their career downward, especially with Moss. In 1998, Depp broke up with Moss leaving her devastated. Moss's career suffered to some degree as she struggled to get past her relationship with Depp.
1995: Ted Danson and Mary Steenburgen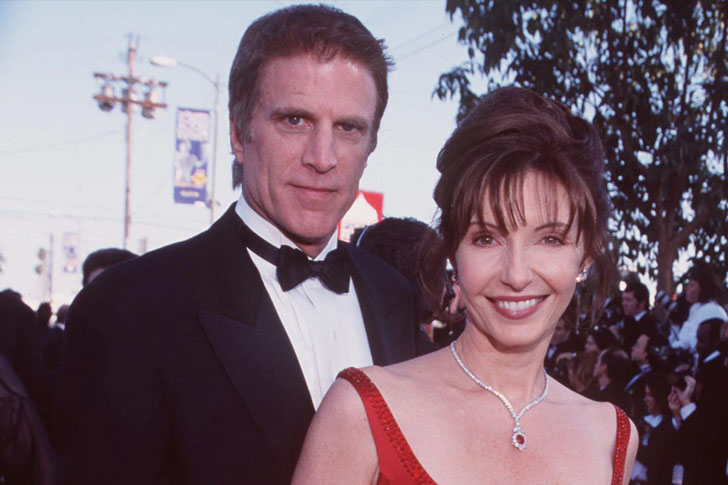 Ted Danson and Mary Steenburgen's romance has been going for decades and the pair can't get enough of one another. The two first worked together on the set of Pontiac Moon where they played a married couple. However, they were both married during the time. When they got separated from their partners, the two went dating and soon tied the knot in a very much star-studded wedding in one of Danson's real estate investments.
Their nuptials included then-President of the United States, Bill Clinton, together with his wife, Hilary Clinton and daughter Chelsea, who have been friends with the Steenburgens for a long time. Steenburgen admitted that she thought that Danson was superficial because of his performance in the sitcom Cheers. However, he was successful in wooing Mary and until today, are very much in love. This is one Hollywood romance that we want to last forever!
1996: Mark Consuelos and Kelly Ripa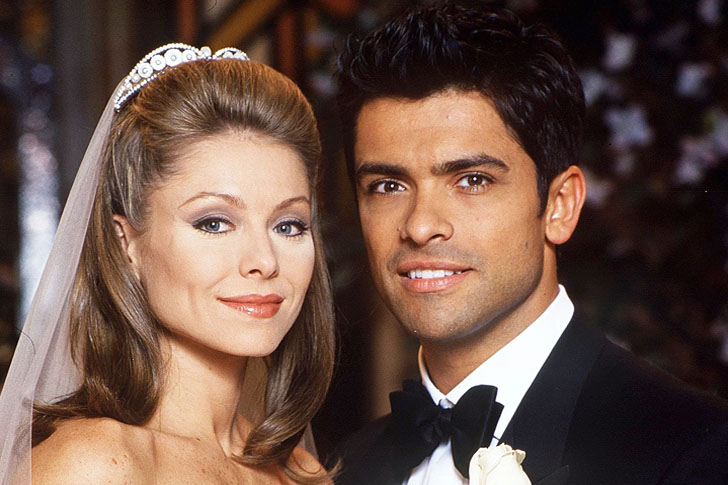 For Mark Consuelos and Kelly Ripa, everything began on the set of All My Children. They exchanged vows in 1996 then went on to have three kids. Ripa firmly believes that the program had the biggest impact on her life, because aside from meeting her husband and having kids while still in the show, she also got a new program, Live With Regis and Kelly, too. The couple was devastated when All My Children ended so they decided to become executive producers for Pine Valley, which was a follow-up of the show.
Though they still have several projects in the works, Ripa is already setting aside some investment money for their retirement. Where does she want to retire? Well, she has been eyeing Palm Springs. It seems that the couple are low-key when they go out on vacations, which is not surprising given their backgrounds.
1997: John Stamos and Rebecca Romijn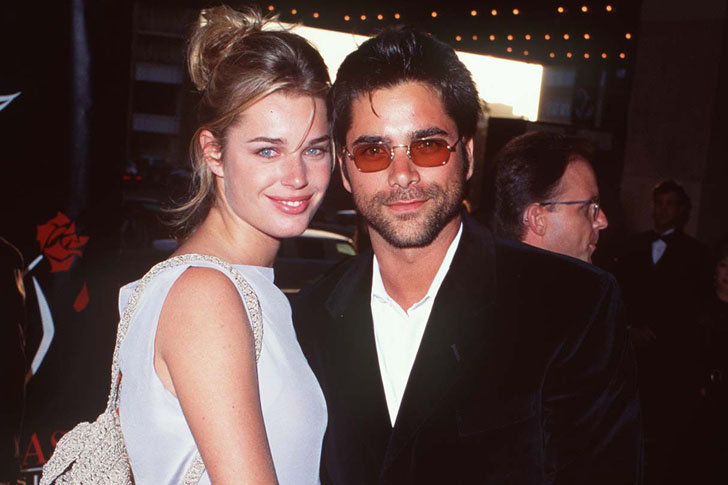 John Stamos and Rebbeca Romijn were the hottest couple in 1997 and Stamos's smoky look bedazzled the supermodel from the start. Romijn was quite frank about having a crush on the actor. The two met backstage of a Victoria's Secret Fashion Show — though John might not have remembered it. However, the model was quite smitten by him, especially because he played the role of Jesse Katsoplis in Full House. A few months after that initial meeting, they went out on a date and it was here that their romance bloomed.
The two tied the knot in 1997 and had guests ranging from Romijn's supermodel friends to the cast of Full House. Theirs was a marriage of bliss, and Romijn decided to make a career change and follow her new husband into acting. Stamos was quite supportive of her, which helped build her confidence. Sadly, they called it quits after six years of being together — but it was amicable so their investments were evenly split.
 1998: Will Smith and Jada Pinkett-Smith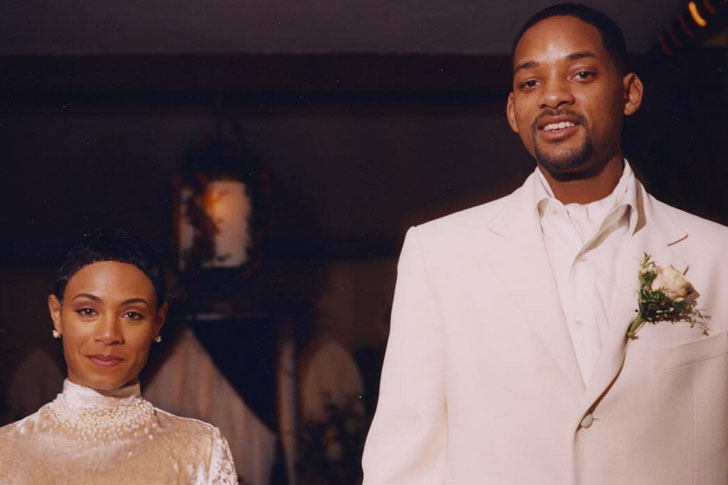 The Fresh Prince of Bel-Air, Will Smith, and actress, Jada Pinkett, tied the knot in 1997 and have been together for 2 decades. Though their marriage wasn't exactly the happily-ever-after type that many are thinking, the two remained strong through it all. The first time they met was on the set of Fresh Prince of Bel-Air, where Pinkett auditioned to be the girlfriend of Will Smith's character. By 1995, the two began dating, which led to them walking down the aisle. Pinkett didn't want to get married but because she was pregnant with their first child and there was pressure from both sides of their families, they eventually wed.
The couple separated at one point but got back together. It seems they were meant for each other because they refer to each other as life partners rather than husband and wife. Will and Jada Pinkett-Smith have two children, Willow and Jaden, both of whom have become quite active in the entertainment industry. Both have appeared in films with their dad, and are pursuing their own singing careers. For sure, they will not need to apply for a personal loan any time soon.
1999: David and Victoria Beckham
Posh and Beck, as their fans call them, are the two celebrity icons, Victoria and David Beckham. They have been married for 21 years and counting! The two first met when David requested for Posh Spice to attend a game where he was playing.  The crowd couldn't help but notice that they were perfect together. They tied the knot after a year of dating and had their eldest son serve as their ring bearer at just four months. The rest was history as they say, and the couple became one of the most photographed couples in history.
With the right investment planning, the Beckhams bought a house in Hertfordshire, which was later dubbed as the "Beckingham Palace". There were rumors linking David to another woman but they were quashed when the two appeared in public looking very much in love. Aside from excelling in their own careers, they also teamed up for their own clothing and fragrance line.
2000: Brad Pitt and Jennifer Aniston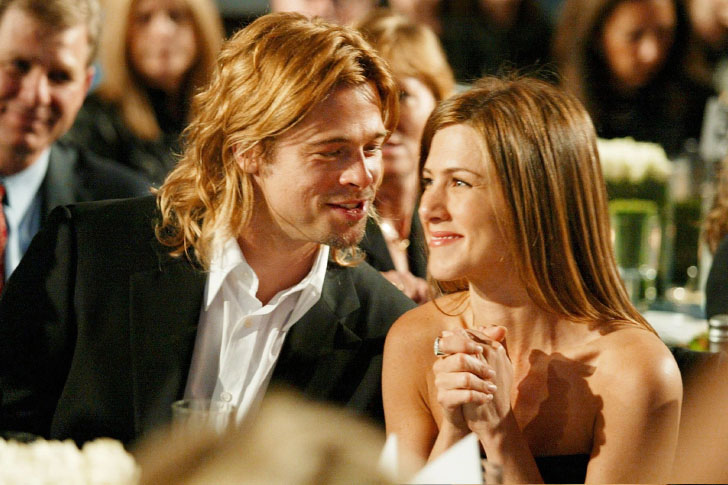 Brad Pitt and Jennifer Aniston became the hottest item in 2000 when their agents set the two up on a date. They did keep things low-key as much as they could, but it was tough since Brad was one of the biggest names in Hollywood while Jennifer was considered America's sweetheart. It was in 1999 that they made their relationship public, which made their fans delirious with joy. We have to say that they really looked great together.
The two put some serious investments into their wedding, which was quite lavish, especially since it was held in Malibu. There was a media circus back then, which was not surprising given that this was the wedding of the year! Though the couple broke up, they remain friends until today. There were many who wanted them to get back together, sure, but so far neither one is making a move at all.
2001: Justin Timberlake and Britney Spears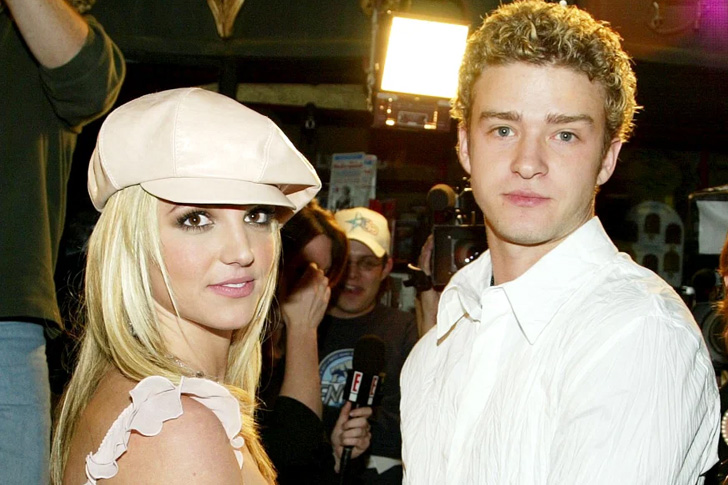 The Justin Timberlake and Britney Spears tandem generated quite a lot of buzz in the music scene as these two were at the peak of their careers at the time. The two worked together in The All-New Mickey Mouse Club and reconnected during the 90s. They later became an item, much to the delight of their fans, but things didn't work out so well. In 2002, the couple separated, and rumors of cheating were circulating.
Spears denied that she was seeing someone else while she was with Timberlake, and stated that it was Timberlake who did not want to get married. Though no one revealed why they broke up, Timberlake recently apologized to his ex. Hopefully, Spears can get a good financial advisor to help her with her earnings as a musician because her money has been the subject of a long legal battle with her father.
2002: Ryan Phillippe and Reese Witherspoon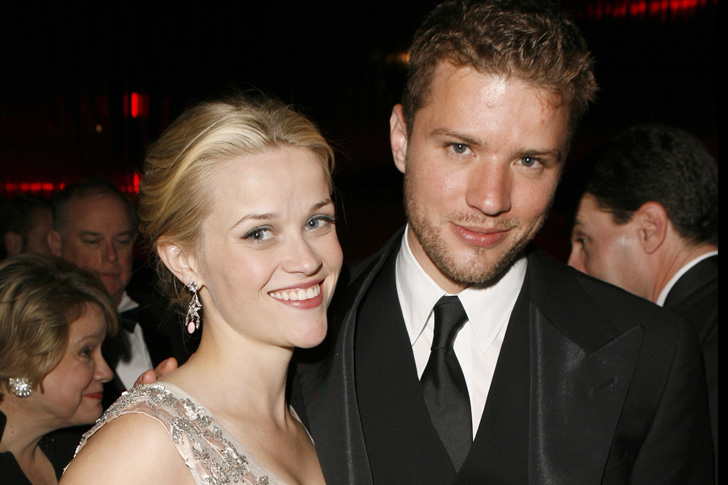 Ryan Phillippe and Reese Witherspoon looked like the picture-perfect Hollywood couple. Phillippe, with his mesmerizing eyes, and Witherspoon, with her beauty — not to mention both are great actors who are enjoying their careers. The two first met on Witherspoon's 21st birthday and were soon spotted dating. After a year, they got married and had their first child. Their son came after a few years later, much to the delight of his parents.
However, their marriage did not last as well because, in 2006, they announced their separation. They went on to have families of their own and remained friends and great co-parents to their children. It seems that they are better off as friends — they both admitted as much. Witherspoon's career as an actress went full steam, and she accumulated a lot of investment money for her children and her passion projects.
2003: Ben Affleck and Jennifer Lopez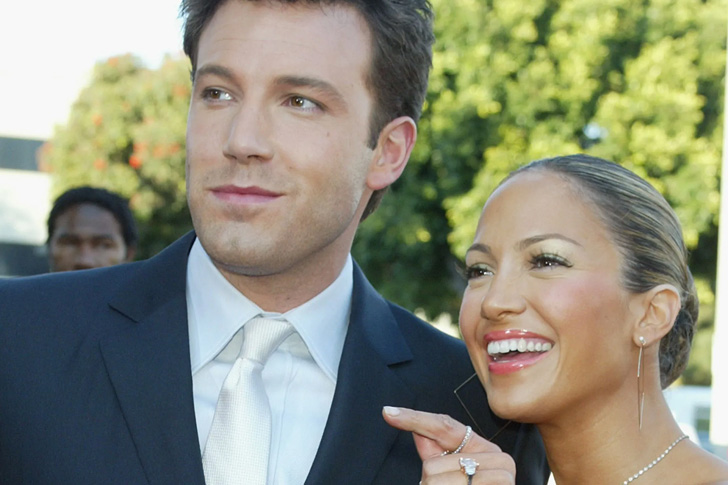 Ben Affleck and Jennifer Lopez became the talk of the town when they became a couple. Indeed, their fans even coined the word "Bennifer" to refer to them. Both were young and were very much invested in their careers but they did not have time for one another. Aside from being the first Hollywood sweethearts to get a name that was an amalgamation of each of their names, theirs was a whirlwind romance that the paparazzi couldn't get of. The two got engaged, but with all the media hounding the affair, they canceled it.
Unfortunately, that cancellation led to Affleck getting cold feet, so they separated. Though they are with their respective partners, Bennifer remained friends with one another — and they have nothing but love and respect for one another. Affleck is still dealing with his dependence on alcohol while Lopez is out there earning more investment money for herself and her family.
 2004: Chris Martin and Gwyneth Paltrow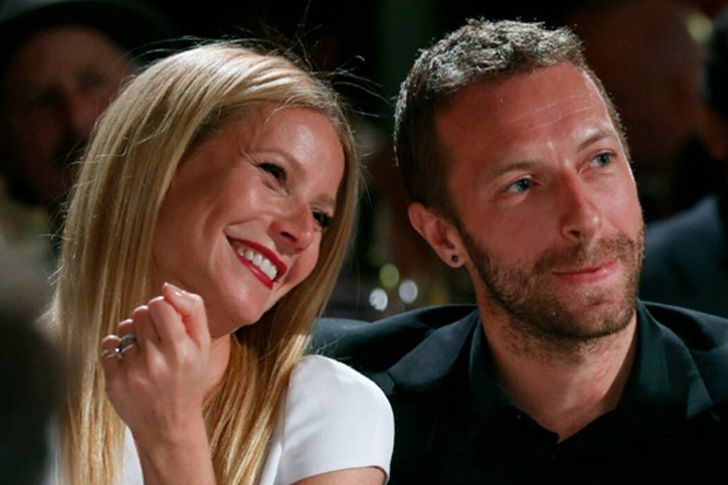 The romance between Coldplay lead, Chris Martin, and Hollywood A-lister, Gwyneth Paltrow raised quite a few eyebrows back in the day. The two met backstage in one of Coldplay's concerts and they admitted that sparks flew back then. Martin was the shoulder that Paltrow leaned on while coping with her father's death and from there, the two tied the knot.
Though Paltrow wanted to slow her career down to become a mother, she was still able to land role after role. Her performance as Pepper Potts in Iron Man was one of the highlights of her career. Martin, on the other hand, continued to rise with his bandmates and go on tours. Though the two tried their best to keep their family intact, they eventually had to call it quits. They remained good friends, however, and were able to make investments for their children, too.
2005: Brad Pitt and Angelina Jolie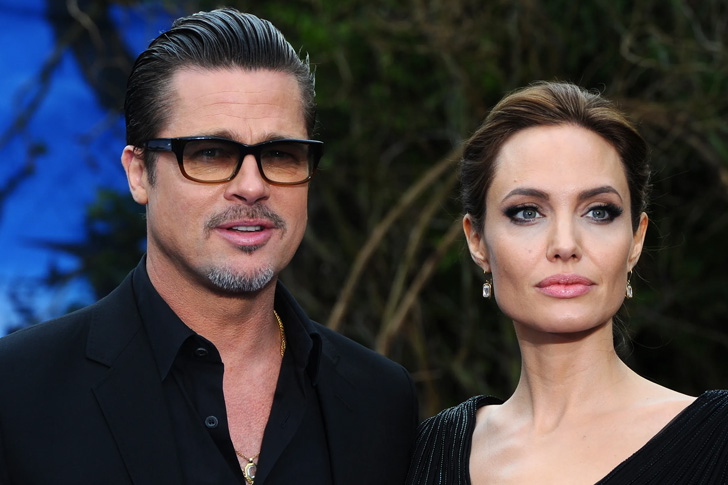 Hollywood stars Brad Pitt and Angelina Jolie were a power couple in 2005 after the release of their successful movie, Mr. and Mrs. Smith. Though rumors circulated that it was because of Angelina that Brad and Jennifer Aniston split up, they deny the rumors to this day. The two married in 2014, and although many were cheering for Brangelina, their marriage ended in 2016. They have three biological children between them as well as a few adopted children, making theirs quite a big family.
Unfortunately, their split was less than amicable as they are still in the midst of a custody battle. Pitt has been pouring quite a lot of investment money to get a 50-50 split of their children, but Jolie is not having it. Hopefully, they settle things real soon so they can move forward with their lives and their careers too.
2006: Tom Cruise and Katie Holmes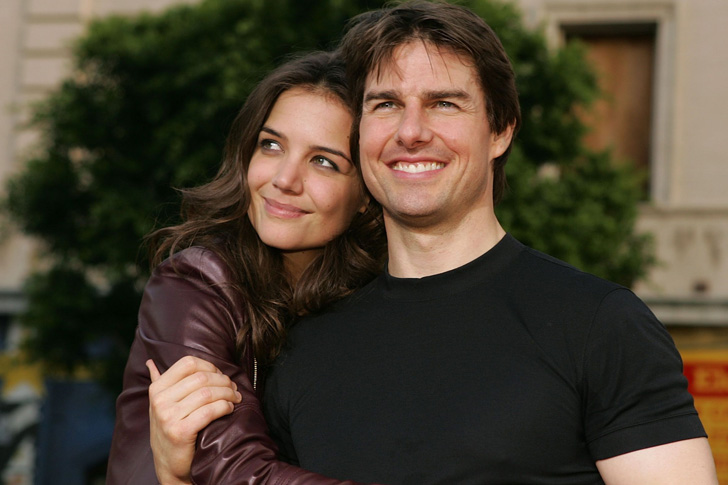 Tom Cruise and Katie Holmes used to be among the most iconic couples in Hollywood. Aside from looking gorgeous together, they were also making waves in the entertainment industry with Cruise already being a Hollywood veteran, while Holmes was at the peak of her career. Perhaps it was an interview with Holmes where she admitted she had a crush on the actor that caused their paths to converge. In 2005, the couple appeared together for the first time and many were quite ecstatic about the pairing.
They married in 2006 after Holmes gave birth to their daughter, Suri. It was a lavish wedding to be sure! The two didn't have to worry about their credit afterward because they have the money to spend for it. Although their marriage was great at first their relationship deteriorated over the years, until Holmes filed for separation. She retained full custody of their daughter, and Cruise was granted visitation rights.
2007: David Burtka and Neil Patrick Harris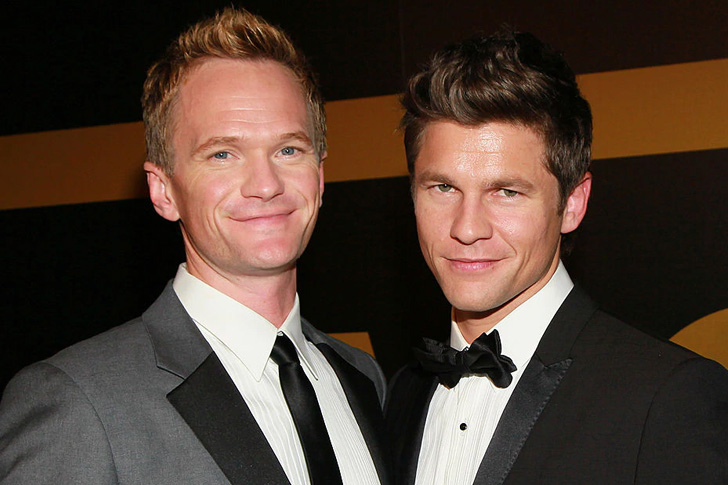 David Burtka and Neil Patrick Harris have known each other for more than a decade before they became an item. They first started hanging out in 2004 since Burtka was still in a long-distance relationship at the time. But when he became single, they went out on a date and the rest is history. The two moved to LA so that Harris could star in How I Met Your Mother, which became one of the biggest TV shows to date. The two got engaged in 2007 and finally wed in Italy in 2014.
What's great about these two is that they also started a family together — they had fraternal twins via surrogacy. Today, they are very much together and are happily raising their children. It seems that the two don't need to rely on personal loans since they are both successful in their careers.
2008: Ellen DeGeneres and Portia de Rossi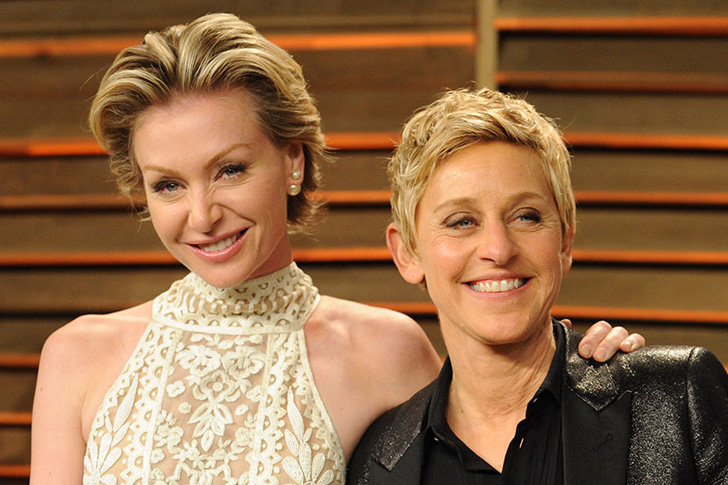 Ellen DeGeneres and Portia de Rossi are among Hollywood's best celebrity couples. In an interview, de Rossi admitted that it was love at first sight for her when the two met at a party, though it took three years before she had the courage to tell DeGeneres about her feelings. They first stepped out as a couple in 2005 and they were well received by their fans and their families. They married in 2008 after California passed the law allowing same-sex marriage.
They have been married for more than a decade now and though there were ups and downs in their relationship, they still got each other's backs. In a sweet gesture for DeGeneres' 60th birthday, de Rossi surprised her with a gorilla sanctuary, which moved the TV host to tears. Though DeGeneres has been under fire lately for the toxic work culture that's allegedly pervasive in her place of work, de Rossi remains her strongest supporter. It is evident that their emotional investments in one another helped make their relationship what it is today.
2009: Barack and Michelle Obama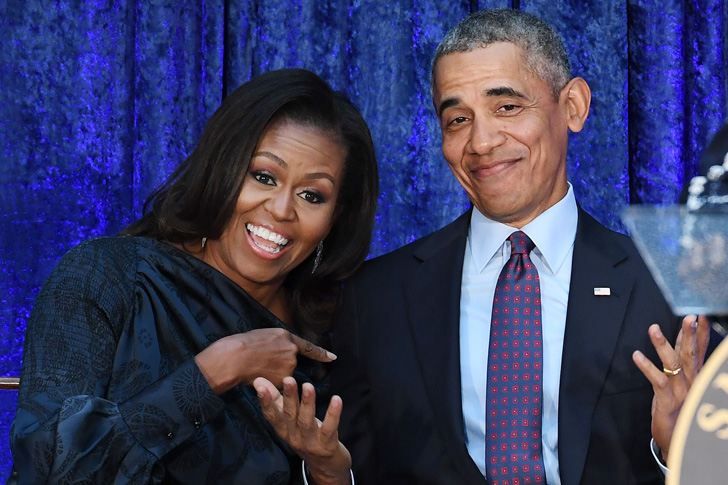 Barack and Michelle Obama were thrown into the limelight even further after Barack became the first Black President of the United States. Aside from occupying the highest position in the country, their married life was one for the books, too. The two first met at the same law firm and their officemates hooked them up because they were both degree holders from Harvard. Though Michelle was hesitant at first, by the end of their first date, she was hooked. They got married in 1992 and had two daughters, Malia and Sasha.
What is fascinating about the two is that they aren't afraid to show their love for one another. They are often seen holding hands, giving each other kisses on the cheek. In Michelle's memoir, Becoming, she detailed what it was like being married to Barack. As far as what she revealed in her new podcast, it seems that the two are having the time of their lives after Barack's stint in the White House.
2010: Keith Urban and Nicole Kidman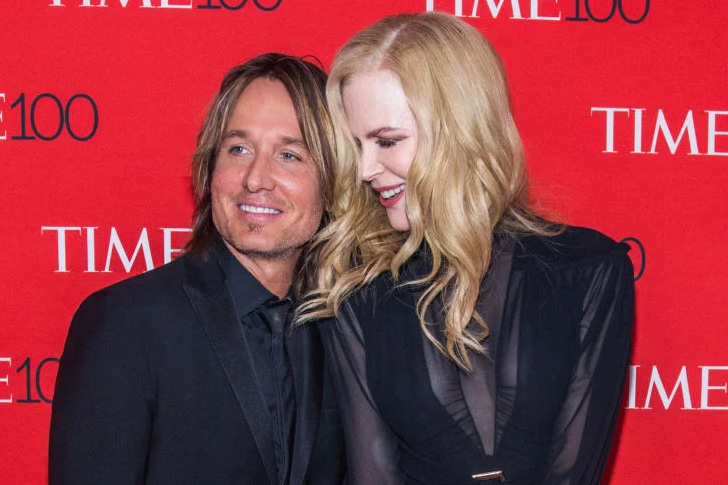 When Nicole Kidman and Keith Urban started dating in the early 2000s, the film and the country music world collided and their love hasn't halted since. Kidman and Urban managed to meet at a charity event in 2005, and they married the following summer. Since then, they've had two daughters, Sunday Rose and Faith Margaret, and never stopped fawning about each other in press conferences. Meeting Kidman represented an opportunity for a beautifully crafted life for the rocker, who struggled with substance abuse.
As they raised their children between their homes in Australia and Nashville, Kidman and Urban remain one of Hollywood's least frivolous couples. Their love for one another got them going through so much. The investments they made towards each other were definitely worth it and we continue to root for their relationship. It's sweet to see how they constantly compliment each other.
2011: Jay-Z and Beyonce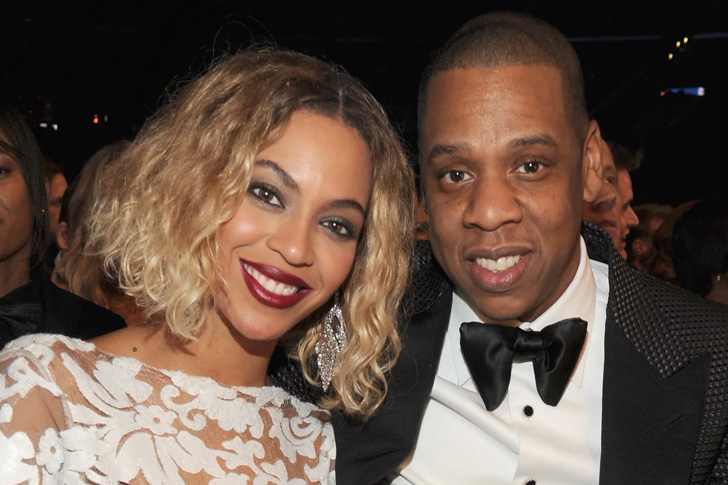 High-profile relationships may not always last, but Beyonce and Jay-Z have found a way to make it work. They have been married for over a decade and have three children. They are one of the music industry's longest-lasting couples. When it comes to their prosperity as a couple, Beyonce attributes it to the investments they laid early on in their relationship. They are extremely private about their relationship, and it took them years to come out to the press and make it public.
They married in a secret ceremony on April 4, 2008, in front of 40 attendees, consisting of mostly friends and family members. After six very low-key years together, Beyonce and Jay-Z now have three children — 8-year-old Blue Ivy and 3-year-old twins, Sir and Rumi. On the outside, they appear to be a perfect couple, but it hasn't been all smooth sailing over the years. They eventually overcame their difficulties through love and trust, and they have been happily married ever since.
2012: Justin Bieber and Selena Gomez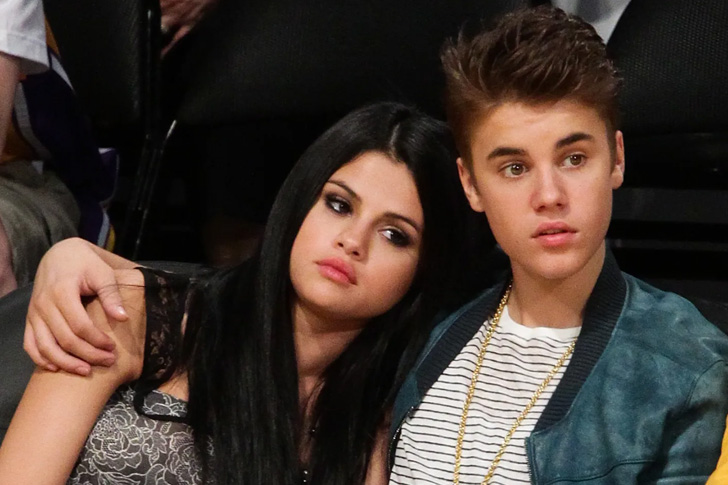 As with every relationship, not everything can be expected to be sunshine and rainbows, but if we're talking about the infamous relationship between Justin Bieber and Selena Gomez, well, it was a rollercoaster full of intense emotions. The ex-couple sparked dating rumors in 2010 but were only officially together in early January 2011. Since the two were one of the most famous child stars at the time, it came as no surprise that there were a lot of people who wanted the relationship to work.
The amount of confusion in their relationship will require a degree in psychology to understand. They've talked about their relationship in their music and continue to throw subliminal messages about it here and there. They've now happily moved on, and Bieber is now married to Hailey Baldwin. Gomez, on the other hand, seems to be doing quite well and is now focused on her music and her cosmetic line, Rare Beauty.
2013: Justin Timberlake and Jessica Biel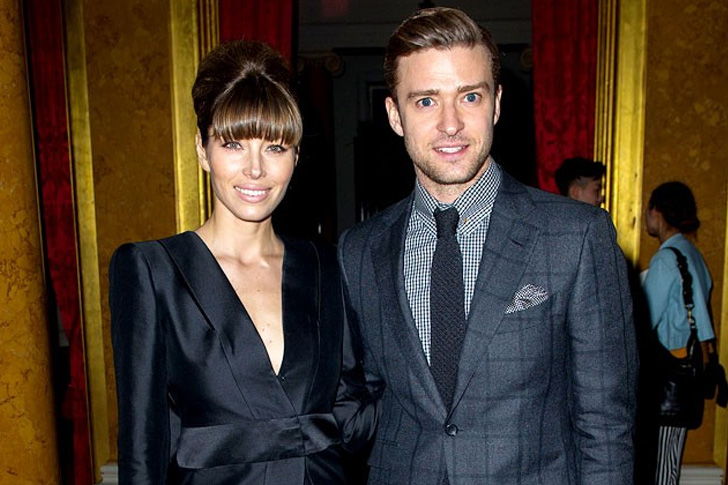 True love exists when it comes to these two. Justin Timberlake and Jessica Biel have been married for a whopping 13 years and are still going strong with their ever-growing family. They've never strayed away from affection either as they continue to be adorable on social media, posting cute videos and lovely portraits of their family. It was like love at first sight. They officially met at the birthday party of one of Timberlake's friends. He was instantly attracted to her and later asked her out on a date.
The couple finally tied the knot in 2012 and welcomed a son three years later. While there may have been infidelity rumors regarding Timberlake, he quickly denied it. They post wacky Halloween get-ups every year. The investments they made in each other in time and effort certainly paid off because they're as happy as ever. They are expecting a child together this year and we'll be sending them our good wishes.
2014: Ashton Kutcher and Mila Kunis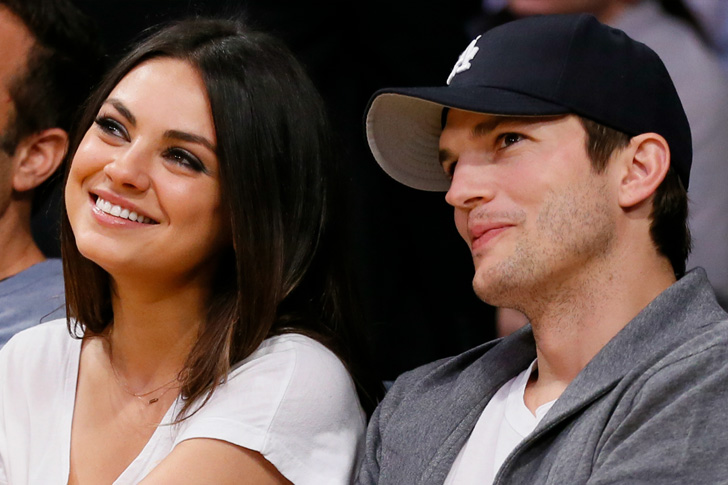 Ashton Kutcher and Mila Kunis are, to their credit, undeniably inseparable as a couple. Although they met way back in the 90s, they weren't romantically affiliated with each other until 2012. The pair have since tied the knot and share two children together. Kutcher definitely felt the pressures of parenting since he needed to balance his life with his career and family. Giving credit where it's due, he definitely lived up to his end of the deal.
They keep their family life relatively private and only occasionally post family portraits together. Their sweetness doesn't end there as Kutcher was very supportive of Kunis and even helped her with homework back in the day. The addition of children made them even cuter if you can believe it. One look at their social media page and you'll see how cozy they are at Disneyland. One post even showed the intense gazing competition they had with each other.
2015: Justin Theroux and Jennifer Aniston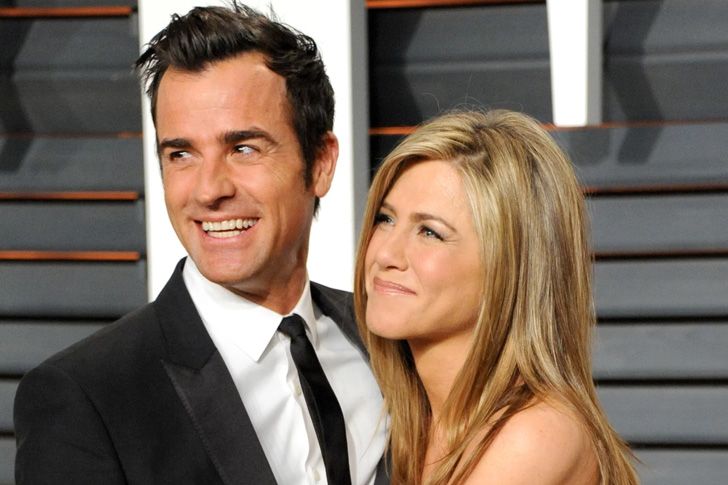 Jennifer Aniston and Justin Theroux separated more than 3 years ago, but people continue to speculate about what really went down and whether or not we'll see them reconcile at some point. It's definitely farfetched, considering the possibility that the two have already moved on and have settled with different partners.
There were many rumors surrounding their breakup and one of them was Theroux's infidelity. It is truly sad to see a relationship wither before our eyes. The couple's relationship didn't stand the test of time and by February 2018, they issued a final statement with the help of their attorneys. It stated that their separation was mutual and that the two will separate from now on. Despite the breakup, it didn't stop their fans and the media alike from digging for information and speculating about the downfall of their marriage.
2016: Kanye West and Kim Kardashian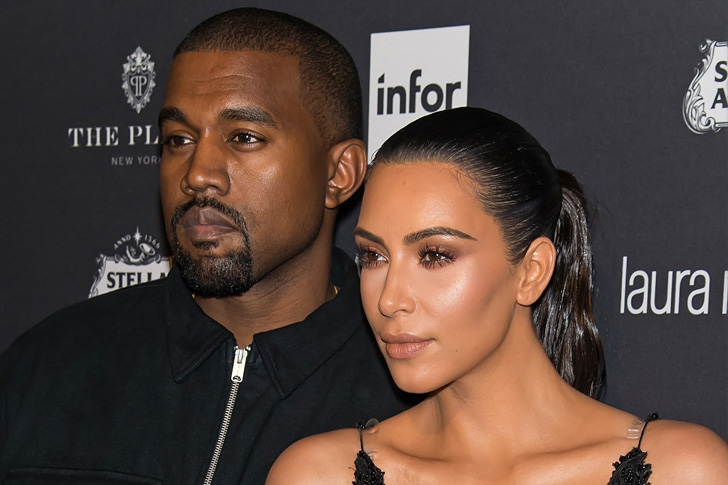 Kim Kardashian and Kanye West were also known as Kimye. They tied the knot in November 2014. They are a family of six and have certainly been living lavishly. The Duo is all over the media, and they have supported each other's ventures and dreams, Kanye supported Kim in her cosmetic line, and Kim supported Kanye in his various businesses, as well as in his popular clothing and shoe line. They were never afraid to push their children to the limelight and have always been supportive of each other's endeavors.
Their relationship was sadly not meant to be just like many unfortunate celebrity couples. With the help of their lawyers, the two filed for separation and requested joint legal custody of their three children. If you've been keeping an eye on social media lately, then you would have seen this coming from a mile away. The two were simply unstable together and have grown to have different wants and needs in life.
2017: John Legend and Chrissy Teigen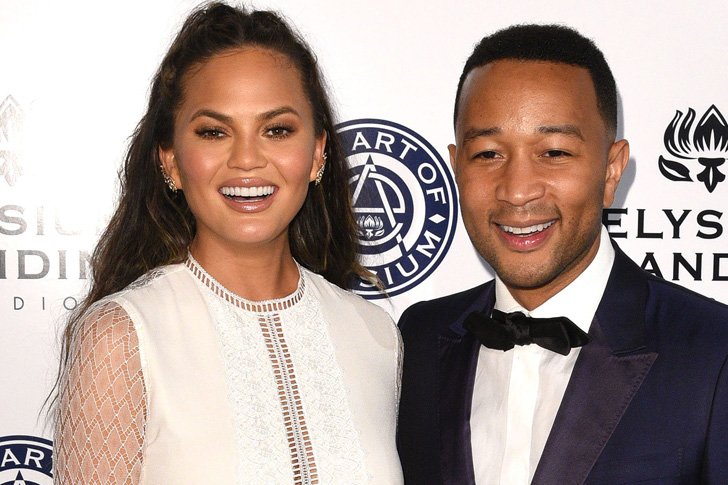 Teigen and Legend are some of Hollywood's most popular couples. They met in a music video. Teigen and Legend met on the set of Legend's music video for "Stereo" in September 2006, where Teigen got to play the object of Legend's love. Sparks flew quickly, and Teigen recounted in a Cosmopolitan interview how the two ended up snacking In-n-Out burgers in his hotel room after the 14-hour shoot.
After years of dating, Legend proposed to Teigen in December 2011 during a Christmas trip to the Maldives. On September 14, 2013, the couple married, seven years after they met and three months after the release of the steamy music video for one of Legend's biggest hits, All of Me. There have been many setbacks on their way, like the fertility problems of Teigen. Legend, being the romantic that he is, dedicated his Billboard performance to his wife. To the couple's credit, they seem to be doing spectacularly well.
2018: Prince Harry and Megan Markle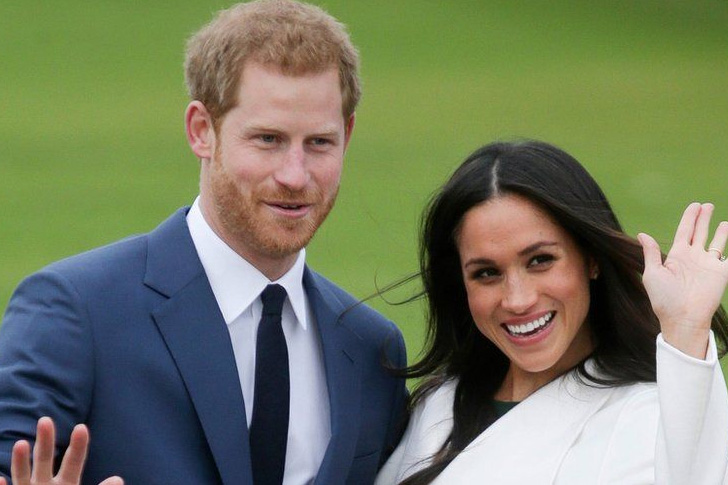 Relationships can be complicated and definitely a lot more challenging than others. Prince Harry and Megan Markle didn't have it easy from the get-go because there were a lot of factors against them. The pair met thanks to their acquaintances who set them up on a blind date. Although Prince Harry was quite a renowned figure, Markle didn't really know much about him. Nonetheless, this didn't stop their blossoming love from happening and the couple has since gone on to have many more dates.
The couple tied the knot in May 2018, and on the surface, it seemed that the Royal Family was supportive of their marriage. The Queen even sent her personal regards to the couple and granted them good wishes. A year later, they welcomed their first child, Archie Harrison, and are expecting their second child soon. However, a recent interview with Oprah caused quite a stir. Markle, along with Prince Harry, detailed her experience in the palace and the degree of torture she went through. We hope to see them flourish safely and without discrimination.
2019: Alex Rodriguez and Jennifer Lopez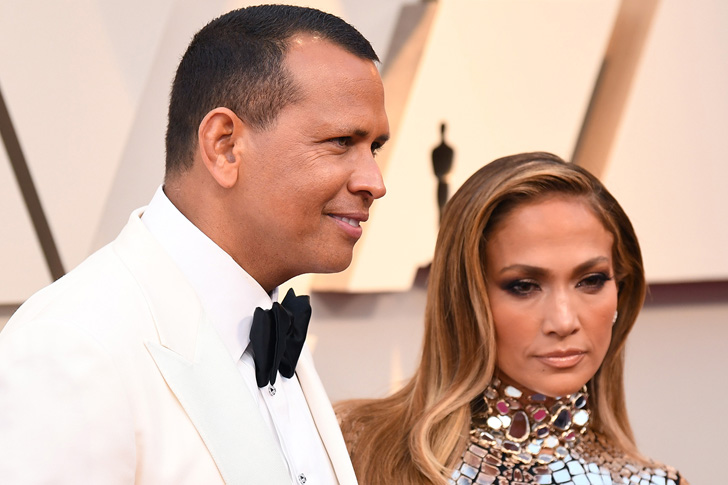 Since Jennifer Lopez and Alex Rodriguez tied the knot, they cemented their selves as a powerhouse couple and there was no denying their star power. The pair met back in 2005 in a baseball game where Rodriguez was playing. They both were married to their ex-partners at the time so they were really just acquaintances back then. They revealed later in interviews that they rekindled their relationship after accidentally bumping into each other in a restaurant. Rodriguez then formally asked Lopez on many other dates and that's how they became closer.
They managed to work out and their investment of time and effort in their blended family certainly paid off. They wanted to take their relationship further and announced their engagement in early 2019. In that span of time, we mostly saw them together in award shows and gala events. They also praised each other in interviews and stated their love for one another. However, two years after their engagement, rumors spread that they've broken up and have chosen to focus more on their careers for now.
You've Reached The End