Celebrities' Fancy Vehicles and Their Massive Price Tags

Buying luxury vehicles is one of the identifying factors that you made it in life. Nothing screams "You're successful!" better than top-of-the-line models of your favorite brand. It's quite similar to these celebrities, but the only difference is that their investment in vehicles costs millions of dollars. Jay Leno, for example, probably has one of the best car and motorcycle collections in the world. John Travolta, on the other hand, owns several planes that are parked within his home in Florida that has its own airport. Both personalities' net worths are in the hundred million brackets, so imagine what Jeff Bezos's garage looks like? Bill Gates? Okay, hands down, Elon Musk might floor them all – he owns SpaceX and Tesla. However, one of them will surprise you with their car choices.
Since you're here, let's take a closer look at the fancy vehicles that our favorite celebrities own. Some might still surprise you, though, but we're hoping that you might also get the needed encouragement to work harder in order for you to someday purchase what they already possessed or better.
O.J. Simpson | 1993 Ford White Bronco | $1.3 Million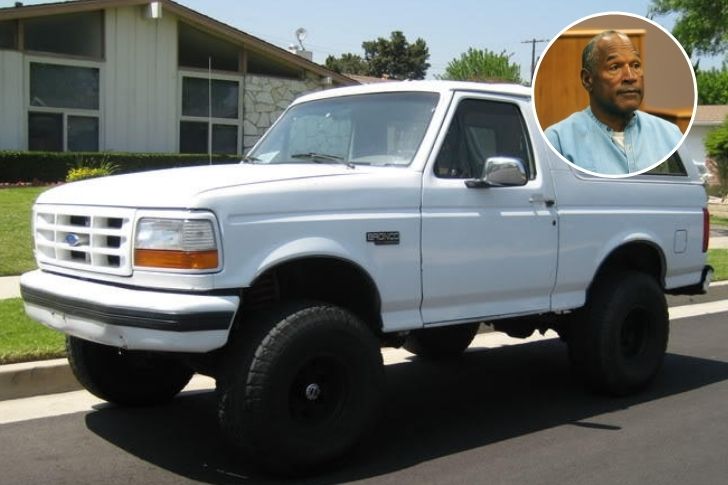 Before Simpson got convicted and incarcerated, he used to drive a 1993 Ford White Bronco. Some might recognize this infamous vehicle after it was involved in a police car chase way back in 1994. O.J was not the one behind the wheels, but his former NFL teammate, Al Cowlings. Decades later, this car made an appearance in an episode of History Channel's Pawn Stars. The Bronco was brought by Simpson's former manager and current owner, Mike Gilbert. He wanted to sell it to Rick Harrison for $1.3 million, but the pawn master rejected the offer, as he was unsure if this was a good investment, considering its history.
Orenthal James Simpson, popularly known as O.J. Simpson, was born in San Francisco, California, on July 9, 1947. He is an actor, producer, and former football player, who once played for the Buffalo Bills and San Francisco 49ers. Because of his undeniable talent and contribution to the sport, in 1985, he earned a spot in the Pro Football Hall of Fame.
Clint Eastwood | 1992 GMC Typhoon | $29,970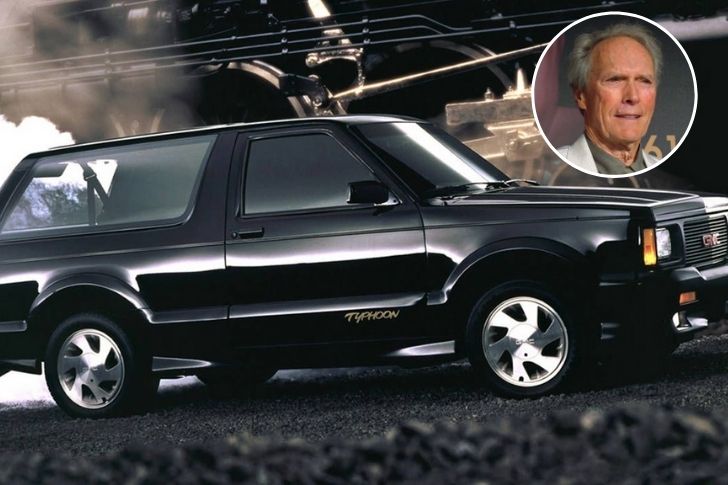 Clint's Typhoon has a V6 engine with 4.3L displacement. The car can travel from 0 mph to 60 mph in 5.3 seconds. Only 4,697 are made, and he's one of the lucky drivers of this vehicle. The price of the 1992 GMC Typhoon is $29,970. This amount might be less significant today, but imagine how much work he had to do to earn this much. Even a finance degree holder might have trouble accumulating such an amount!
Clinton Eastwood Jr. was born in San Francisco, California, on May 31, 1930. He is an actor, director, and producer, to name a few. He achieved international popularity because of his appearance in the Western television series Rawhide and the film Man with No Name. Throughout his multi-decade career, he has received numerous awards and recognitions, including four Golden Globes, four Academy Awards, and an AFI Life Achievement Award.
Bill Gates | Porsche 911 Turbo | Undisclosed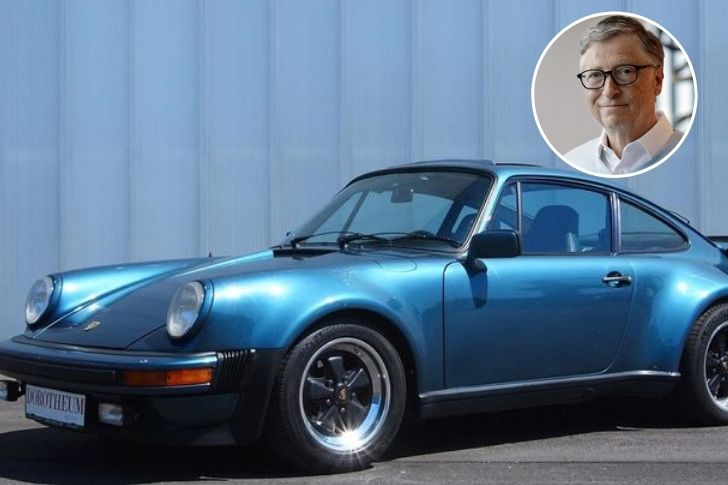 You might think that he probably possesses the most expensive car in the world. Well, that's forgivable, considering the fact that he's a well-known billionaire. However, the tech mogul's investments are not for Bugatti or Lamborghini; he is more of a Porsche lover. According to Super Yacht Fan, Gates has a rare Porsche 959 and 930. In 2012, he auctioned his 1959 Porsche 911 Turbo. This car is equipped with a 3.3-liter flat-six engine, which can deliver 300 hp.
William Henry Gates III is the former CEO and chairman of the humongous electronic company Microsoft. Because of this, he was undisputed for being the richest man in the world for two decades. According to Celebrity Net Worth, Bill only owns 1.3% of Microsoft, while his fortune is valued at $125.5 billion. He ranks fourth among the richest men on the planet, with Bernard Arnault holding the top position.
Gwyneth Paltrow | BMW X5 | $55,695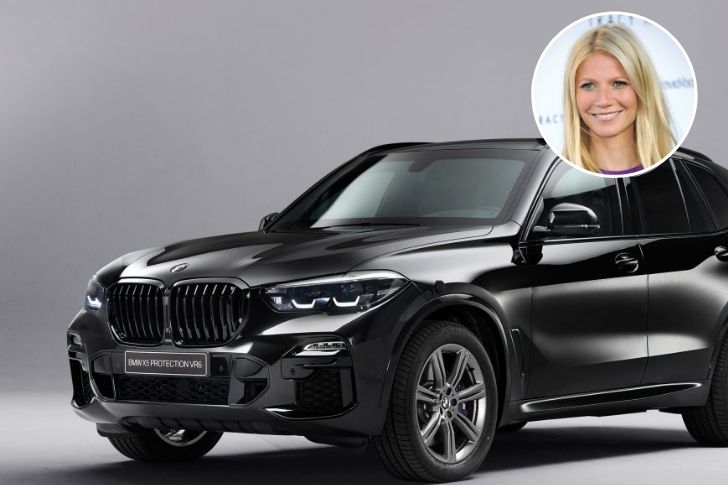 This car might be the go-to partner of the award-winning actress since she was spotted on multiple occasions riding this pricey vehicle. Though the version of her was unknown, Net Worth Celebrities suggested that the value of this stunning automobile is $55,695. Aside from this SUV, the Iron-Man actress also owns a Toyota Prius with a $30,835 price tag.
Gwyneth Kate Paltrow is an actress, singer, and businesswoman who was born in Los Angeles, California, on September 27, 1972. Before she was cast in Shakespeare in Love, where she received the Best Actress award at the Academy, she already starred in numerous movies, including Hush, Moonlight and Valentino, and Seven. While her film credits in the MCU surely gave her an additional fortune. Currently, she is worth $150 million, and she certainly affords all the expensive cars in the world.
Richard Gere | Audi RS6 Avant | Est. $93,000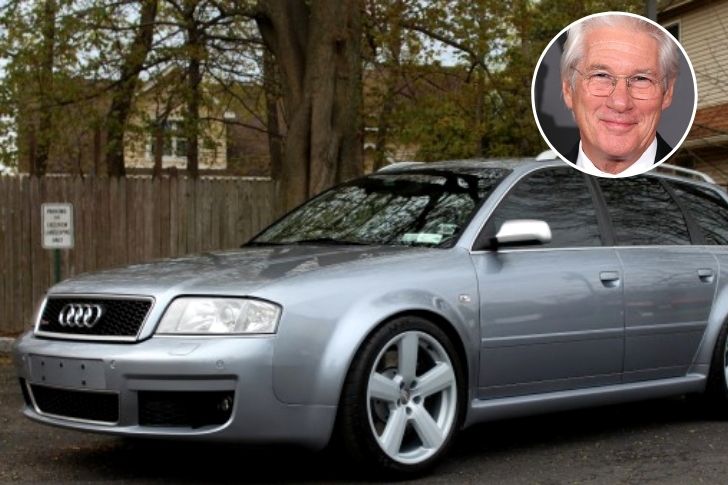 The actor's car collection is reportedly priced at $3.2 million. Dailyhawker stated that Gere has a model from different luxury brands such Rolls Royce, Jaguar, and Mercedes-Benz. However, Cash Roadster mentioned that he also owns an Audi RS6 Avant. It's uncertain when did he buy it and the version of his car, but the model in his garage has an estimated price of $93,000. Not bad for investment, right?
Richard Tiffany Gere is a screen and stage actor from Philadelphia, Pennsylvania, whose acting career began in the '70s and is probably best known for his appearances in several hit films, including Chicago, An Officer and a Gentleman, and Pretty Woman. With his long-lasting career in the entertainment industry, he has accumulated a net worth amounting to $120 million. He has been married to Alejandra Silva since 2018 and now has a baby boy with her.
Tom Brady | Aston Martin Vanquish S Volante Tom Brady Signature Edition | $500,000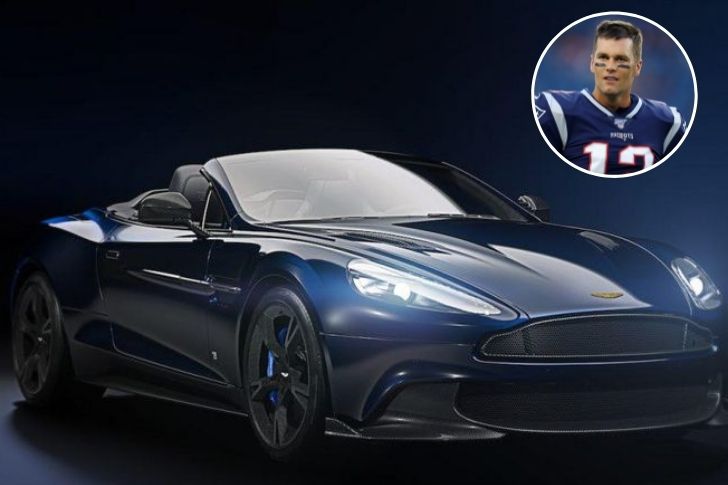 Some only wish to have at least a car from Aston Martin, but the football player has had the Aston Martin Vanquish S Volante Tom Brady Signature Edition. Yup, with his name on it! The sports car is packed with a powerful V12 engine and 6L displacement. It can deliver a whopping 592 hp and a torque of 465 pound-feet. This version can go from 0-60 mph in 3.7 seconds, while its top speed is 197 mph. Not too shabby, right? Only 12 units of this model were made with an asking price of around $500,000.
Tom has been tied with supermodel Gisele Bundchen since 2009 and now has two children together. In his successful career in football, he has won three NFL MVP titles and four Super Bowl MVP awards. According to Celebrity Net Worth, his riches are valued at $250 million, and if combined with his wife's, the couple could be worth $650 million. With these figures, certainly, this car would not be the last addition to his spacious garage.
Michael Jordan | Mercedes SLR 722 | $429,998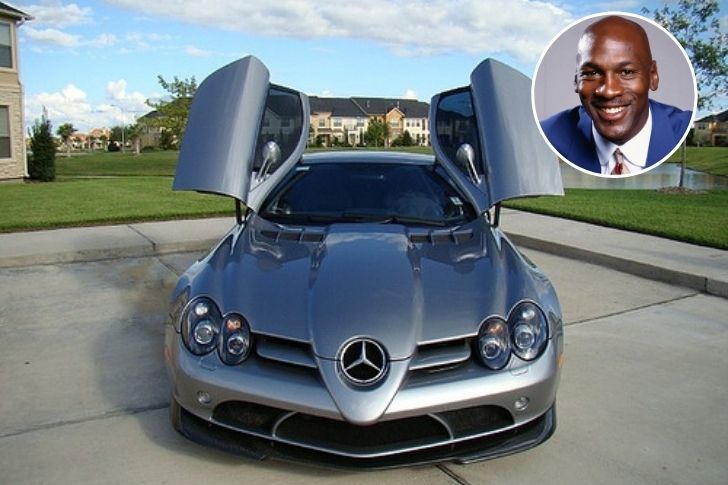 In 2010, Jordan was featured by Top Speed as he listed his Mercedes SLR 722 on eBay. This limited edition car is powered by a V8 supercharged engine with a 5.5-liter displacement. This vehicle can deliver 640 horsepower and a torque of 820 NM. It can travel from 0 mph to 60 mph in 3.6 seconds, while its maximum acceleration is 209 mph. He sold this for $429,998. Aside from this car, he also owns an Aston Martin DB7, Ferrari Testarossa, and Cadillac XLR.
Arguably the greatest player in the history of the NBA, Michael Jeffrey Jordan was born in Brooklyn, New York, on February 17, 1963. As of 2020, he is worth $2.2 billion, a $300 million difference from last year's $1.9 billion. In a year, he becomes at least $60 million richer, only because he collaborated with sports brand Nike. Now, let's wonder what car he should buy next.
Eve Jobs | Venus Yacht | £75 Million (Approx. $106 Million)
Introducing Eve will never be complete without mentioning her late father, Steve Jobs. In case you're not familiar with him, he was the chief executive officer and co-founder of Apple Inc. One of the key persons why the tech company is gigantic nowadays. Eve, on the other hand, is his youngest daughter, who was born on May 2, 1998, with wife Laurene Powell Jobs. Eve has had a growing passion for equestrian. In fact, she once competed with the daughters of Bill Gates, Bruce Springsteen, and Steven Spielberg.
Steve kicked the bucket in 2011, with a whopping net worth of $10.2 billion. His assets were bequeathed to his wife, who is now worth $22 billion. Before his passing, he commissioned a 256-feet yacht named Venus but never got the chance to ride it. Luckily, his family, especially Eve, has had the chance to experience his father's investment. According to The Sun, in 2020, Venus has a staggering price tag of £75 Million, which is equivalent to $106 Million today.
Tiger Woods | The Privacy Yacht | $20 Million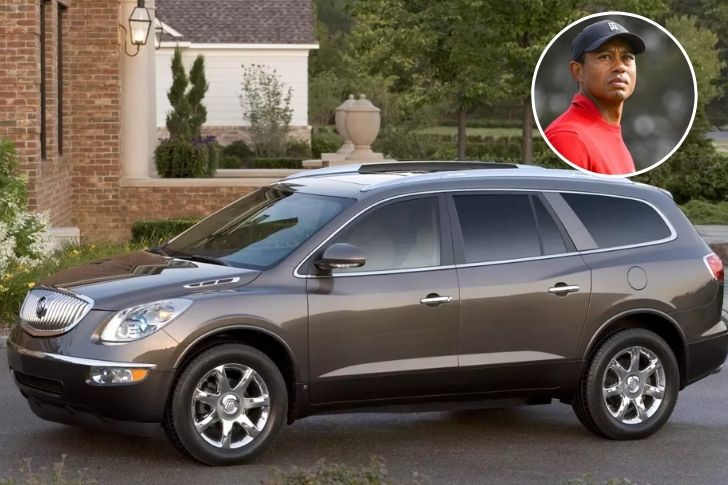 Aside from his land vehicles, Tiger Woods also conquered the waters after he purchased a yacht named Privacy in 2004 for a whopping $20 million! The boat reportedly has a maximum speed of 17 knots. It can cater to 17 people and also boasts several features that he and his guests can enjoy — a gym, Jacuzzi, theater, and as its name suggests, privacy.
Eldrick Tont "Tiger" Woods was born in Cypress, California, on December 30, 1975. At age two, he already knows how to play golf since his father, Earl Woods, introduced it to him. He just doesn't know how to play it now, but he's also one of the greatest golfers in the world. Aside from his immense record of wins, it's worth noting that he's the second player to win a Grand Slam thrice, in addition to being the youngest to do so. In 2019, he was the recipient of the Presidential Medal of Freedom, one of only four golfers in history to receive the award.
Tom Cruise | Ford Excursion | Undisclosed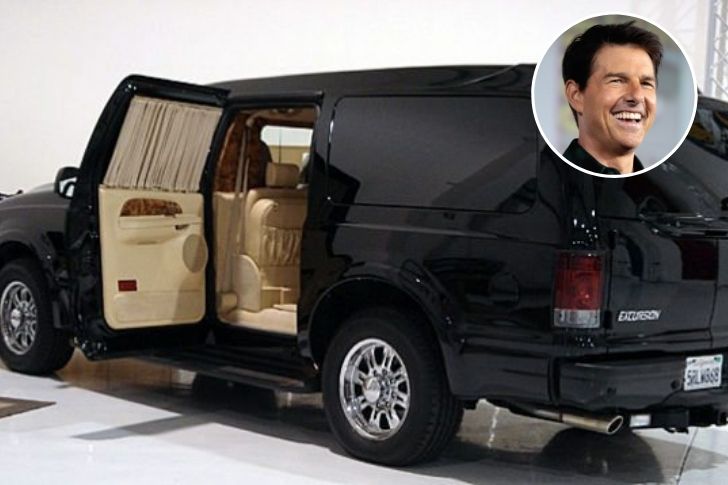 To match his stunning looks, Tom Cruise has an equally handsome car parked in his garage– Ford Excursion. This investment of his is powered by a V8 engine and a 5.4L displacement. According to Cars Techie, the standard version of the vehicle can produce 255 hp. However, knowing how rich this actor is, he might have the better version, which is equipped with a 7.3L V10 engine that can deliver a staggering 310 horsepower. Aside from this SUV, he also owned a Bugatti Veyron, a 1949 Buick Roadmaster, and a 1979 Porsche 928, to name a few of his collections.
Cruise is undoubtedly one of the biggest actors in Hollywood. To describe how big he is in figures, we did a little digging and found out that the '90s stud has an accumulated movie gross of $10.7 billion, with the 2018 film Mission: Impossible – Fallout topping the list of his biggest movies by The Numbers. The current net worth of the leading man is $600 million.
Taylor Swift | Falcon 900 | $40 Million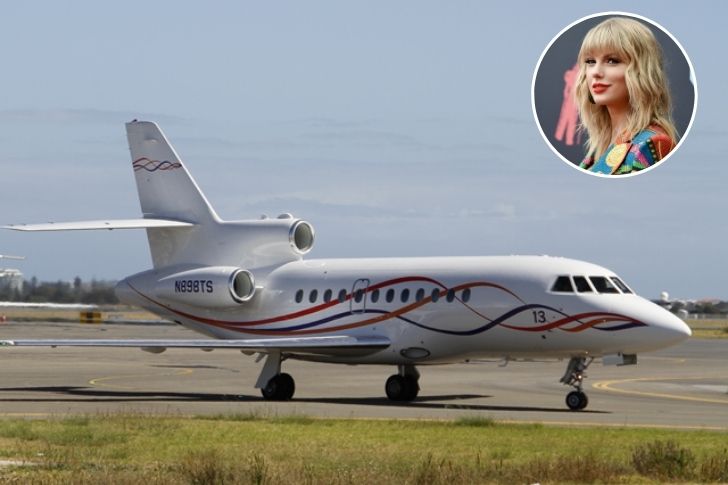 Her music made her one of the biggest pop stars in the world right now, also one of the richest as well. In her vehicle collection, the You Belong With Me singer has two jaw-dropping Dassault Falcon jets. The first purchase she had was in 2011, the Falcon 900, for a staggering price of $40 million. The plane was recorded to a company named S A T A, LLC, which is believed to be the initials of her family: Scott, Andrea, Taylor, Austin. The second aircraft she bought was the Falcon 50, five feet shorter than its sibling. The price of this is unknown, but TMZ estimated this between $1 million to $6 million.
Aside from these enormous vehicles, Taylor Alison Swift also has massive hit albums, including 1989, Fearless, and folklore. She also successfully released a list of Billboard Hot 100 number one songs such as Blank Space, Shake it Off, and Look What You Made Me Do. As of 2021, her net worth is $400 million.
Kelly | Maybach 62 S | $1 Million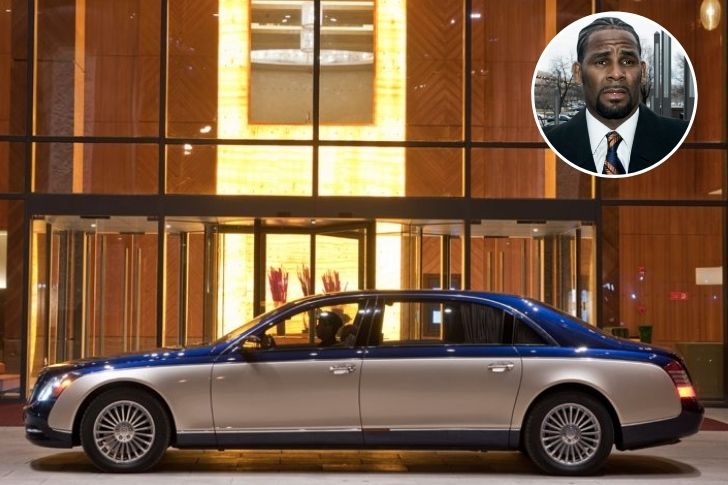 Back when he was still flying, when he had no struggles with his mortgage and almost had everything. Before all the controversies he has faced through the years, he enjoyed life while driving his stunning Maybach 62 S. The luxury car has a 12-cylinder engine and 6L displacement, which can deliver 612 hp and 1,000 Nm of torque. According to Top Speed, this sedan can travel from scratch to 60 mph in 5.1 seconds, while its maximum speed can reach 155.3 mph. There is a chance that this car is out of his garage, considering the fact that he is broke, he revealed in 2018 via Spotify. Celebrity Net Worth labeled his fortune to negative $2 million.
Robert Sylvester Kelly was born on January 8, 1967, in Chicago, Illinois. We all probably know that he is a singer who is responsible for various hits like I'm Your Angel duet with Celine Dion, I Believe I Can Fly, and Ignition Remix.
Rihanna | Lamborghini Aventador | $750,000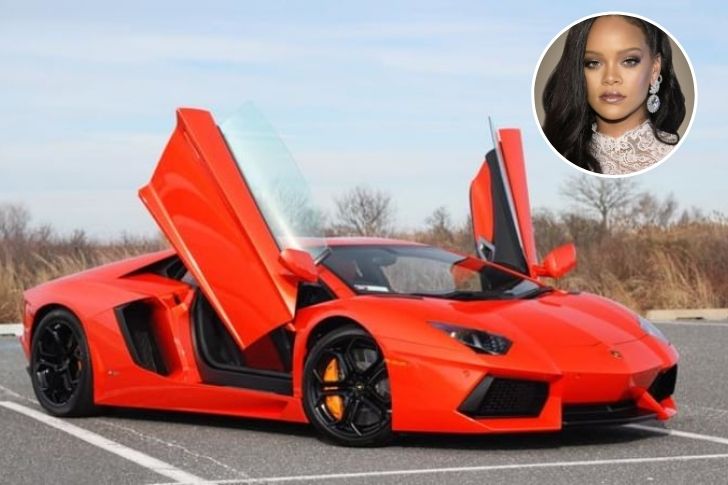 Aside from scoring big in the entertainment industry as well as in business ventures, bad gal Riri has been serving us with her stunning vehicles. According to Hot Cars, Rihanna owns a Lamborghini Aventador that has a whopping price of $750,000. The sports car is powered by a V12 engine, which can produce 730 hp. With the Aventadors' seven-speed transmission, it can travel from 0 mph to 60 mph in a short time of 2.9 seconds while it can be accelerated up to 217 mph. This car of hers was a gift from her ex-beau Chris Brown.
Robyn Rihanna Fenty was born in Barbados. With her fingers crossed, she flew to the US to pursue music. Eventually, she became the way we know her today, bad girl, savage, sexy, and of course, rich! According to Forbes, the Umbrella singer is worth $600 million. Aside from her musical endeavors, her investment in the cosmetic and fashion industry catapulted her fortune.
Sandra Bullock | Mercedes GL 550 | $30,000-$90,000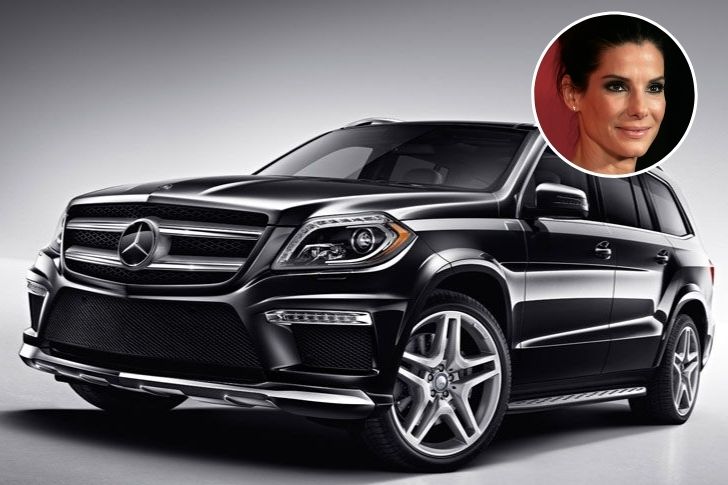 In the credited film Gravity, Sandra Bullock is one of Hollywood's most well-known actors, with a net worth of millions of dollars. Her perseverance in the Hollywood industry paid off, as she now has a net worth of over $250 million. However, it's all about goals for her in terms of how she makes and spends her millions.
Sandra is reported to own several high-end supercars. Her taste in automobiles also includes vintage vehicles. Mercedes GL 550, Toyota Prius, and Audi 6 are among her exclusive collection of cars. These automobiles are priced between $30,000 and $90,000. The actress also donates a lot of money to charity and she has given the Red Cross alone almost $6 million to carry out various humanitarian efforts. In addition, Sandra has donated $1 million to various rescue efforts in the aftermath of natural catastrophes such as the earthquakes in Japan and the tsunami in Indonesia. Finally, Sandra's success as an actress, voice artist, and producer should inspire fans and aspiring actors.
Leonardo DiCaprio | Topaz | $700 million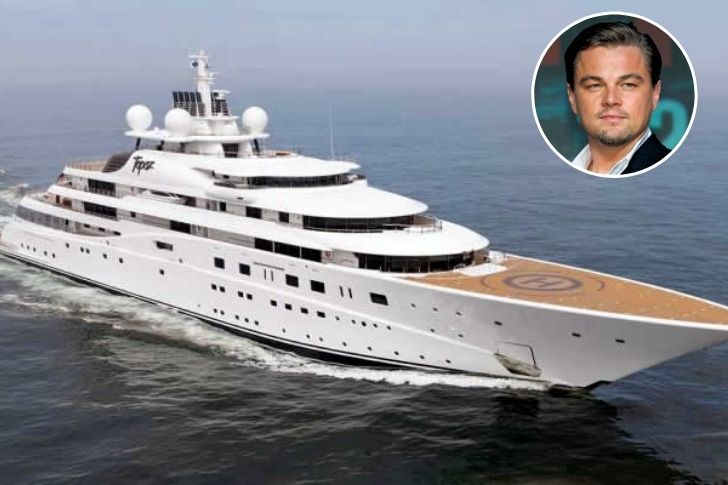 Take a tip from Leonardo DiCaprio on how to make the most of your game and time the next time you're at a World Cup host city. The Wolf of Wall Street star was spotted in Brazil, where he rented the world's fifth-largest superyacht to celebrate the FIFA World Cup in style.
Topaz is the ship's name, and it's a gigantic 147 meters long (482 ft.). While the helipad has over a dozen loungers, the pool on the yacht deck is ideal for any of the 21 other passengers who want to relax. That's correct, as it wasn't all down to Leonardo. Before the kickoff game between Brazil and Croatia in San Paulo, he flew down 21 of his friends. The $700 million superyacht was designed by Tim Heywood, had eight stories, an entire displacement steel hull, and a lightweight aluminum superstructure. There are a total of three swimming pools, a gym, a jacuzzi, a theater, and not one but two helipads to consider—everything a man who spends a $3-million investment on champagne could desire.
Janet Jackson | Murcielago |  $375,000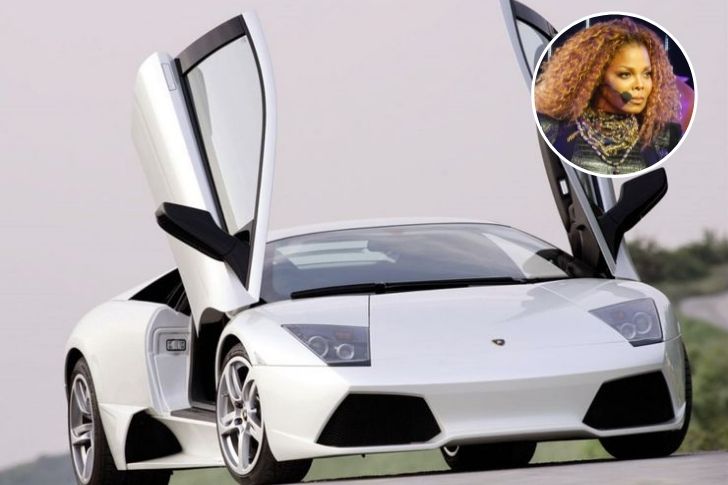 Janet Jackson has had a 45-year career in the entertainment sector, inspiring women all around the world to embrace their inner power and take control of their lives. Moreover, her dancing skills and choreography have been imitated by some of the greatest on the planet. She's made some of the most iconic and original music videos in history while keeping a safe distance from the paparazzi. Janet's early videos were frequently shot on opulent sets, and some incredible automobiles were featured in between the acting and difficult dance routines.
Janet has included classics in her previous videos but they have no place in her real-life driving experiences. The American singer-songwriter is a very secretive lady, but sources credit she has owned four cars in the last decade, one of which is a white Murcielago. This $375K exotic has a 640 horsepower V12 engine that propels it from 0-60 mph in just 3.2 seconds.
Oprah Winfrey | Bombardier Global Express XRS | $42 million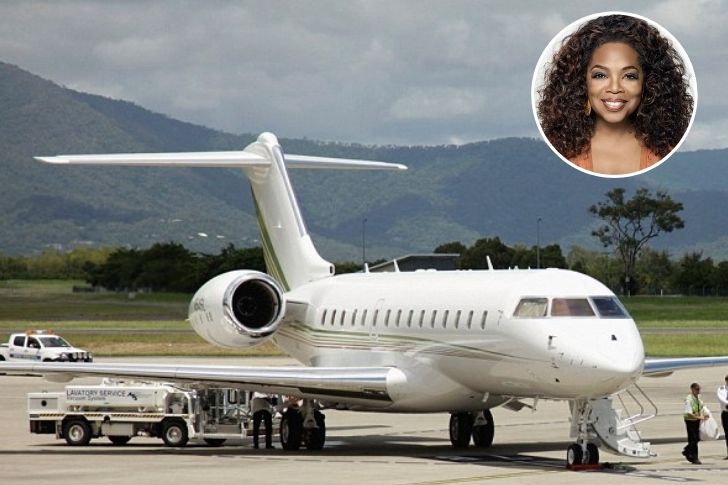 There are wealthy people and then there are Oprah Winfrey-wealthy people. Credits to the Bloomberg Billionaires Index, she is worth $4 billion and is one of the world's richest 500 people. Yet, Oprah claims that a private plane is her biggest indulgence out of all the luxuries she can afford.
Oprah was inspired to buy her own plane after an incident in an airport in 1991 when she was assaulted by a woman while waiting for her trip. Oprah then purchased a private jet for extra privacy and comfort and was even rumored to have had a $42-million Bombardier Global Express XRS at one point. Flying in a private aircraft, according to Oprah, is one of the best tangible luxuries money can ever buy. "You have not completed the circle of success until you aid someone else to go to a higher ground and a better place," she continued.
Dolly Parton | Gold Cadillac | Price undisclosed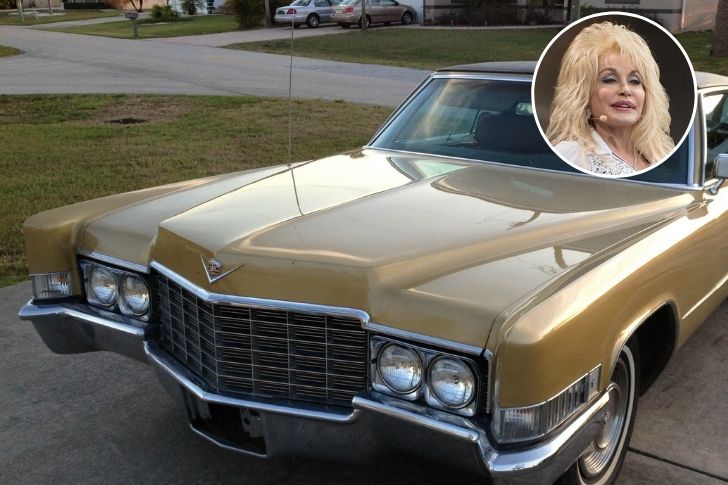 Dolly Parton has had a thing for Cadillacs since she earned her first paycheck. She, like most of us, kept and drove the car for almost a decade and is now residing in Gatlinburg, Tennessee, amid the Hollywood Stars Car Collection. Representatives from the Hollywood Stars Car Museum visited with Dolly in Nashville in October 2008 to discuss adding her 1997 Cadillac D'Elegance to the museum's collection. Dolly not only signed over the vehicle on that particular day, but she also autographed the armrests. Dolly then upgraded to a new Cadillac Escalade Hybrid after contributing her prized car to the collection.
Dolly is credited for her kindness, and she has always been devoted to her family. She not only drove Cadillacs, but she also bought Cadillacs for her mother. She'd exchange hers for the most recent model since she knew it made her mother so happy. The last gift she bought for her mother for Christmas was a gold Cadillac, which she affectionately refers to as the Dolly-Mama.
Meghan Markle | Jaguar | $450,000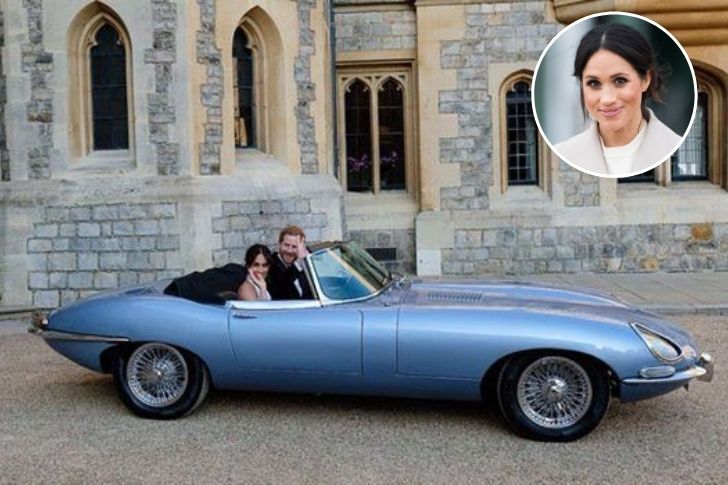 Kensington Palace confirmed that Prince Harry and Meghan Markle arrived at their reception in a Jaguar E-Type on their wedding day. The car was built in 1968 and has since been converted to run on electricity. The shiny silver-blue automobile screamed nothing but James Bond, and it stood out on a day full of them.
Meghan and Harry's wedding automobile has a steering wheel on the left side, usually in the United States but not in the United Kingdom. According to the Daily Mail, they were most likely left-hand-drive because the car was designed to be shipped to another country. Of course, it was also a beautiful homage to Meghan's American ancestry. Before you rush out to order your own Meghan mobile, keep in mind that it will set you back around $450,000 (£350,000), and it won't be ready until 2020, credits to the Daily Mail.
Nicole Kidman | The Hokulani | $4.5 million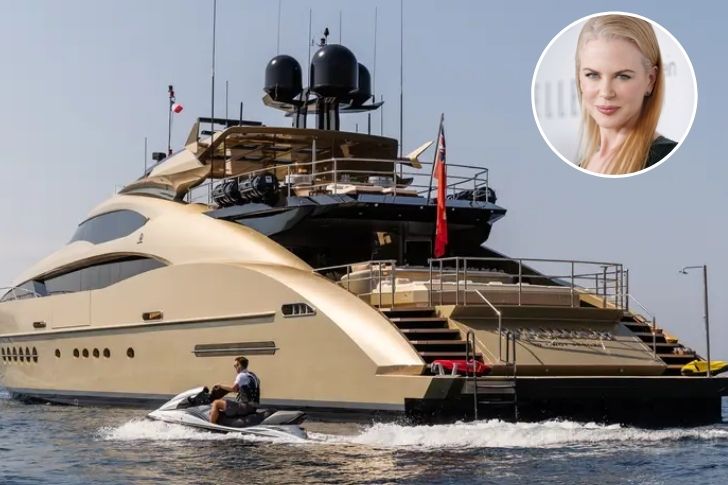 Successful actors and actresses, businessmen, and entrepreneurs are expected to buy expensive items such as massive mansions, expensive automobiles, and luxury yachts, and actress Nicole Kidman is no exception. The Hokulani, a sumptuous and highly recognizable motor yacht, is a stylish addition to the high seas. The Hokulani, like its owner, is sleek and exquisite. Palmer Johnson, an American yacht-building businessman, built the luxury motorboat back in 2007.
Nicole was born on the Hawaiian island of Oahu and credits to this E-News story. Her parents gave her the Hawaiian name Hokulani, which means "heavenly star" in Hawaiian. Nicole's husband, Keith Urban, occasionally refers to her. The yacht is 45.97 meters long and features an aluminum hull and superstructure. It can also exceed a top speed of 29 knots thanks to its twin MTU 4000 engines with 3,650 horsepower.
Tom Selleck | Ferrari 308 GTS | $50,000-$100,000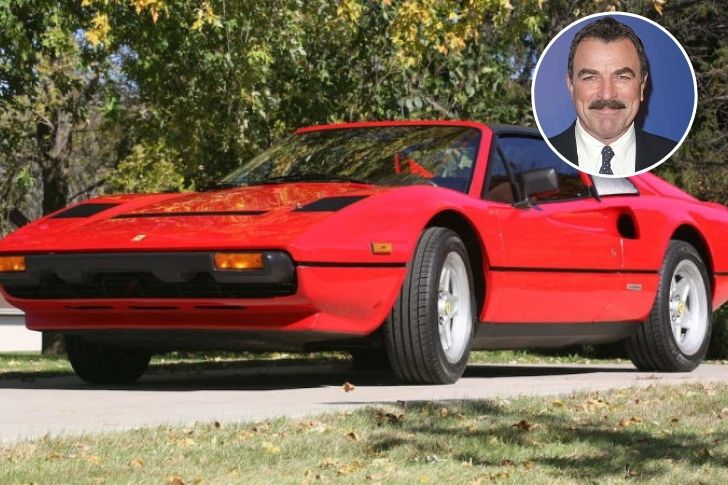 If you've ever seen the T.V. show Magnum P.I., you'll remember Tom Selleck and his red sports vehicle. However, the Ferrari 308 GTS is more than just a fast car. This Italian luxury automobile became a pop culture icon after making appearances in movies and television shows. The Ferrari 308 GTS, with its iconic two-seater design, became an instant classic. Its semi-convertible body shape and removable roof piece were also popular among many car enthusiasts and created history the moment it rolled onto showroom floors.
The 308 GTS, on the other hand, continued to make an even bigger impression in Hollywood. It was featured on the popular T.V. series Magnum, P.I. for eight seasons and is known as Tom Selleck's main ride. The car, like other sports vehicles, is highly expensive. A vintage Ferrari 308 model (GTS, G.B., GTM, or GT4) would cost at least $50,000 in today's market, credits to Hot Cars.
Steven Spielberg | The Seven Seas | $200 million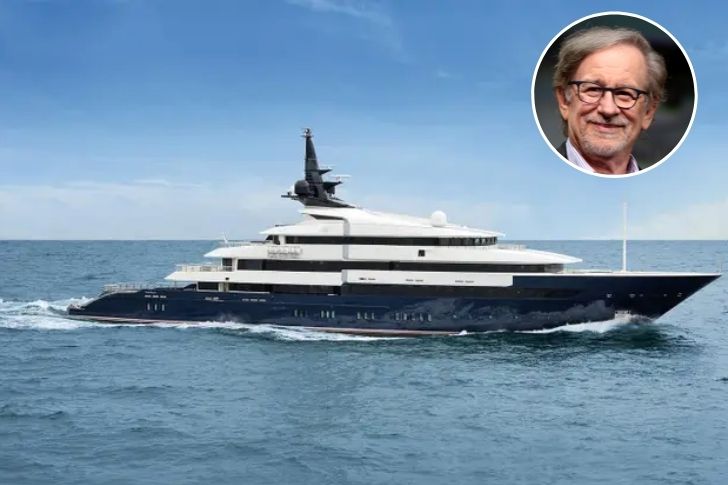 Film director Steven Speielberg's superyacht The Seven Seas is a 282-foot by the Dutch shipbuilding company Oceanco. The $200-million superyacht features a fully equipped gym, helipad, two movie rooms, and a spa and massage room, among other amenities. The Seven Seas, which was delivered in 2010, is one of the most expensive yacht investments available for charter, costing over $1 million for a week in the Caribbean. However, it appears to be well worth the effort.
The Seven Seas can comfortably accommodate 12 guests and 26 crew members, ensuring that every tourist is in complete luxury. Steven may enjoy a private experience even when entertaining visitors thanks to the spacious master suite, study, private owner's terrace, and private Jacuzzi deck. Nuvolari & Lenard, a prestigious design firm, has elegantly furnished the inside, which features large expanses of walnut, rosewood, and teak. The two custom-built aboard tenders are also available to guests. The first is a 30-foot open sports boat, while the second is a 34-foot limousine vessel.
Jessica Alba | SUV | Price undisclosed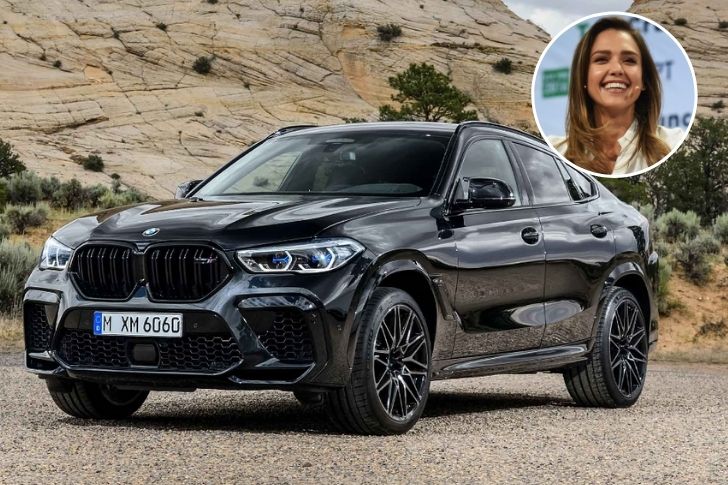 Jessica Alba, an actress, and mother of two, is known for embracing the family lifestyle. She is frequently photographed spending time outside with her husband Cash Warren and their two kids, Honor Marie and Garner. Jessica ensures that everyone in her family drives safely as well.
When you're a parent, the first thing that matters is safety, which means driving the nicest and safest cars you can find. When you're a Hollywood star and with a net worth of $340 million, this also means you can afford almost any luxury SUV. Since they seemed to have embraced the Germans' best in line, BMW is the "weapon of choice" for this family. The X6 combines the credits of an SUV, such as high ground clearance, all-wheel drive, all-weather capabilities, large wheels, and tires, while maintaining the stance of a coupe, as you Bimmer heads already know. As far as we can know, the SUV in question is also decked out in an M Sport package, which isn't exactly a big deal for celebrities.
John Travolta | Boeing 707-138 | $150 Million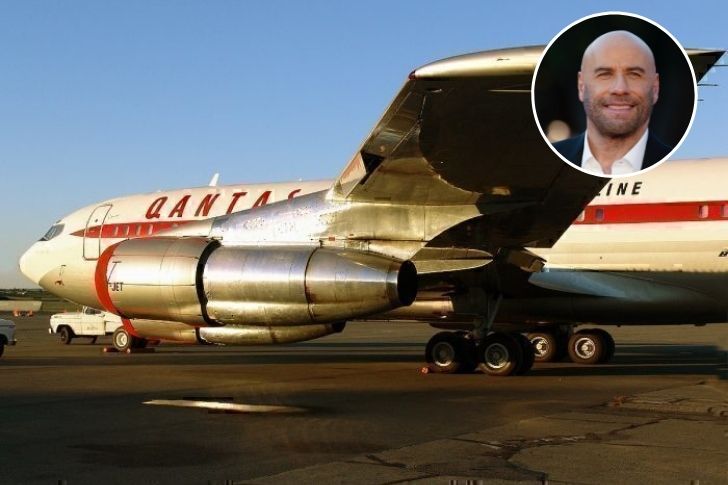 It's easy to infer that John Travolta's enthusiasm for performing stems from his mother, who is an actor and director before becoming a teacher. John started his career in the entertainment industry at the age of 17, beginning as a stage performer in Grease and Over Here. After securing a few on-screen parts in films like Carrie and Saturday Night Fever a few years later, the actor was cast in the film adaptation of his former stage musical, Grease.
John is a well-known aircraft enthusiast outside of his acting profession and away from the spotlight in Hollywood. In fact, his lawn serves as a jet runway. With that in mind, it's not shocking to learn that the actor is a qualified pilot who has amassed a private jet collection. Among them is his modified Boeing 707-138, a stunning vessel he acquired in 1998, is credited as the most expensive one.
Caitlyn Jenner | 2011 Porsche 911 GT3 RS | $140,000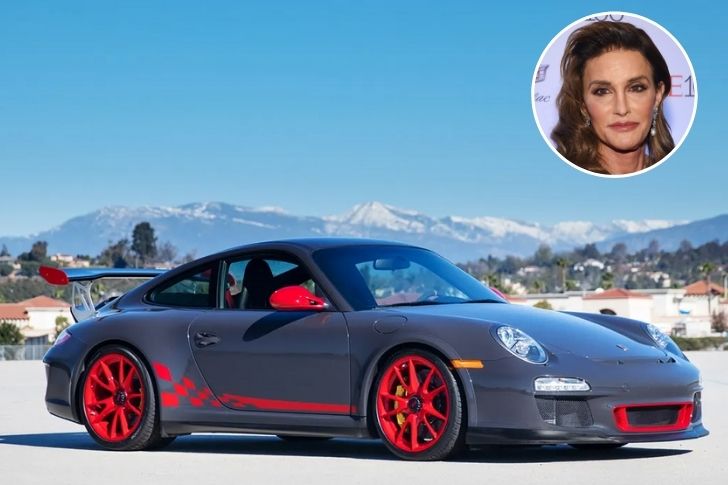 When it comes to acquiring good taste in vehicles, Kylie Jenner most definitely inherits it from her "other" mother, Caitlyn Jenner. Like mother and daughter, they don't have precisely the same taste in cars – as readers will discover later, Kylie appears to be a bigger admirer of bulkier and dark-colored cars while Caitlyn favors leaner and brighter models – but make no mistake as they both have excellent taste in automobiles.
The 2011 Porsche 911 GT3 RS is reported to be one of the best-reviewed RS Porsche vehicles on the market, with a price tag of over $140,000. Caitlyn not only bought a black and red model for herself, but she also utilized the car as the basis for a photograph. It is one of the reasons why the automobile is regarded so highly in the auto world. In 2017, she sold her car to raise investment money for the Caitlyn Jenner Foundation, an equal rights organization dedicated to promoting and providing a safe space for transgender persons.
Rihanna | Lattitude | $23 million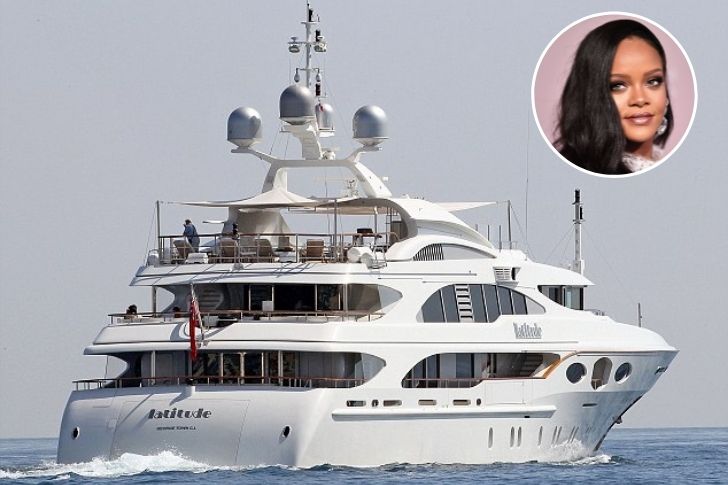 Rihanna let her hair down on Benetti's elegant 172-foot superyacht Latitude, which charters out for around $300,000 per week on the French Riviera a few years ago. Credits to the London Daily Mail, the Barbados-born singer chartered the ship for some R&R after performing at the UK's V Festival back in 2011. She strolled around the yacht's five decks, showing off her toned bikini body to the paparazzi.
Latitude, which was launched in 2007 by an Italian shipyard, has two dressing rooms, as well as massage and beauty clinics for plenty of celebrity pampering. On the main deck, the Master Cabin has a private studio and en suite bath. The inside is a modern take on Art Deco, with plenty of natural light, warm woods, and earth tones. All five decks are served by an amazing elevator. A variety of loungers and sun pads are available on the flight deck. The yacht can easily accommodate 12 guests and 15 crew members in large bedrooms with top-of-the-line entertainment systems. Moreover, the yacht's maximum speed is 15 knots, with a cruising speed of 14 knots.
Jada Pinkett-Smith | Rolls Royce | $300,000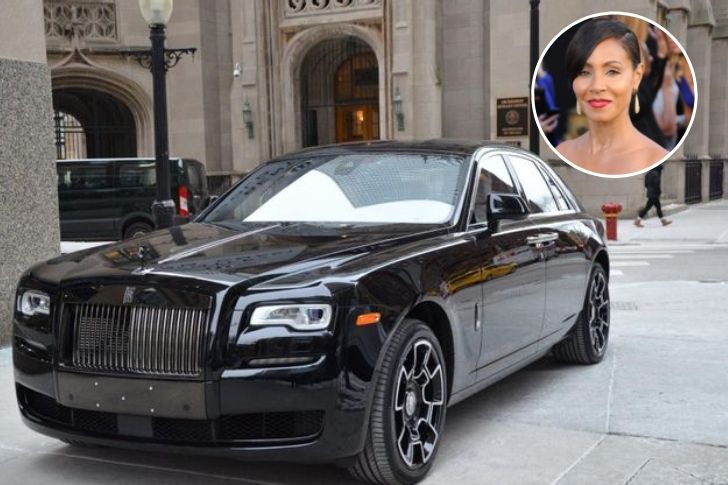 Even though Jada Pinkett-Smith doesn't have the same illustrious filmography as her husband, she's still had a certain degree of success with her series Red Table Talk. Oh, and the Smith-Pinkett kids, wanting to be outdone, are also killing it in their separate music careers, proving that talent genuinely runs in their family.
The world now knows that Jada drives a gleaming black Rolls Royce, credits to a video released by TMZ. According to Car and Driver, a new Rolls Royce costs at least $300,000, which is something that we all know isn't cheap. Jada's ride is also quite likely to have been customized with all of the bells and whistles, so who knows how much extra cash that cost. Another thing we learned about her is that she is not required to drive herself since her driver visibly opened the door for her and put himself behind the wheel. As a result, he'll be the one to battle the traffic, although in one of the nicest autos available.
Faith Hill | 1978 Jeep Wrangler CJ-6 | $34,900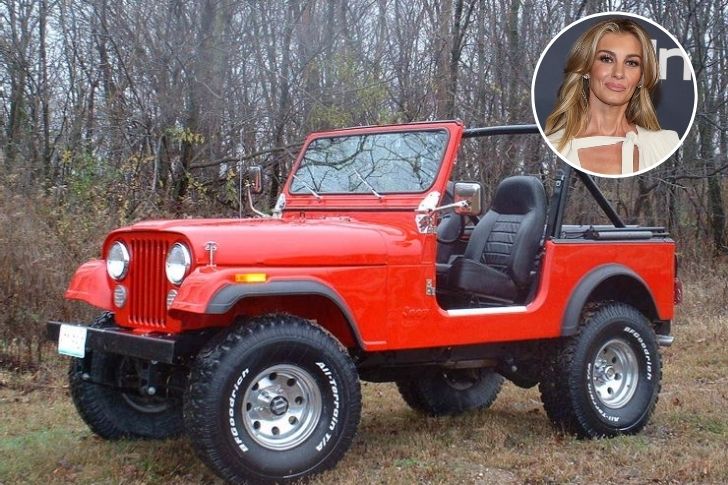 The Take Me as I Am singer, Faith Hill, has achieved success in singing, considering she has sold more than 40 million albums all over the world. Apart from monetary success, her songs have also charted across various country charts. Critics and fans alike have contributed to her being hailed as one of the top country music singers. With five Grammy Awards and 15 Academy of Country Music Awards to her name, Faith must be so proud.
More than the trophies she has won, Hill most likely believed that she was lucky with her husband, Tim McGraw. She even went as far as looking for a specific 1978 Jeep Wrangler CJ-6 to gift him. The one we are talking about was the Jeep Tim borrowed from one of the crew guys earlier in their relationship. They consumed a lot of gas driving around this vehicle, and this was probably one reason why they fell in love. The price of a vintage like this varies, but we can be sure it is somewhere around $34,900 at the least.
Jaleel White | BMW Isetta | $31,458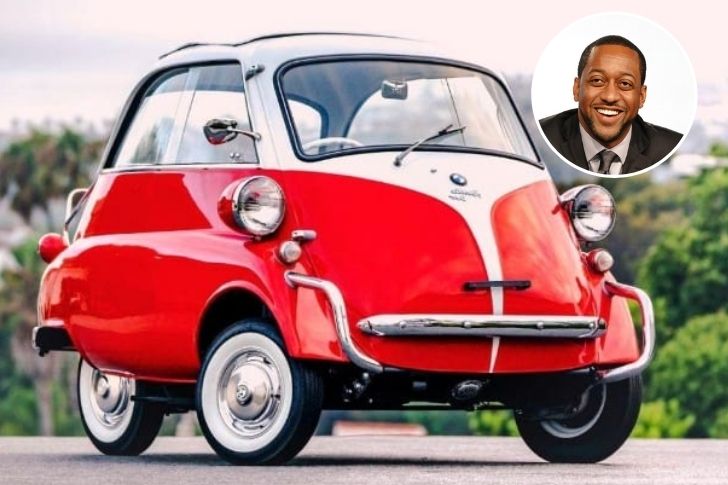 Family Matters Steve Urkel star Jaleel White in real life certainly has grown up. He has now taken many more projects, including voicing Sonic the Hedgehog in related animate shows. Jaleel also starred in Grown Ups, along with making cameo appearances in House, Castle, and Boston Legal. In the last, he played that of a newly-minted lawyer, applying for work at Crane, Poole, & Schmidt.
Considering his long relationship with Family Matters, Jaleel was awarded Steve Urkel's microcar, a BMW Isetta. You might say that it is not lavish at all, but who said that only big things should be considered luxurious? While he may not have paid for it, the cost of one usually retails at least $31,000. If he were to sell this vehicle, the price would be considerably higher considering its history. The head-turner microcar can accommodate two occupants, and it even comes with a spare wheel.
Kaley Cuoco | Mercedes-Benz SLS AMG GT | $250,000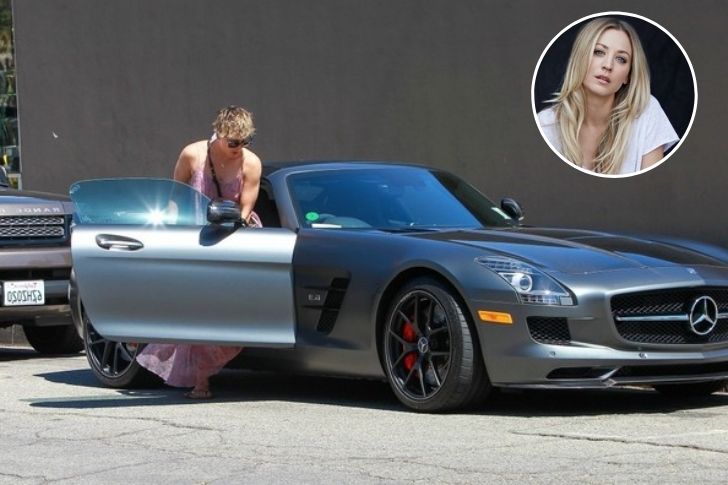 Long-time The Big Bang Theory star Kaley Cuoco has been in a number of movies and TV shows before, during, and even after TBBT ended. Among these projects are The Flight Attendant, Charmed, and Brandy & Mr. Whiskers. She has shown talent as an artist and thus received many nominations for awards like the Golden Globe, the Critics' Choice, and the Screen Actors Guild Awards.
While Kaley played Penny on TBBT, someone who was always struggling with money, in real life, she is loaded with cash. Having earned millions in TBBT, plus her excellent money management skills allowed Kaley to amass both cash and real property. Among her prized possessions is a gorgeous Mercedes-Benz SLS AMG GT. One of these can set one back at least $250,000. It is one of the limited-edition productions, hence the steep price. Also, hers is matte gray, which just screams pure class.
Jennifer Lopez | 2019 Red 911 Carrera GTS Porsche | $146,000
Jennifer Lopez can, no doubt, do anything she wants, given that she has conquered the world of music with her songs. However, before becoming a successful singer, Jennifer was first a Fly Girl dancer, showing her killer moves in the TV series In Living Color. She also received her first leading role in the movie Selena, but she has always loved singing, so she decided to focus all her energy on that and released her first album in 1999. The rest, as they say, is history.
While Jennifer may seem formidable, and to a degree, she is, there are some skills she is not good at, like driving. She was recently seen riding a 2019 red 911 Carrera GTS Porsche, which was gifted to her by former fiancé Alex Rodriguez. What does Ben Affleck say to this since the news has spread that he and Jennifer had rekindled their romance? Well, the car might sit in the garage for a bit as they rebuild memories together. We hope that the $146,000 car would not go to waste, though.
Cameron Diaz | Toyota Prius | $24,200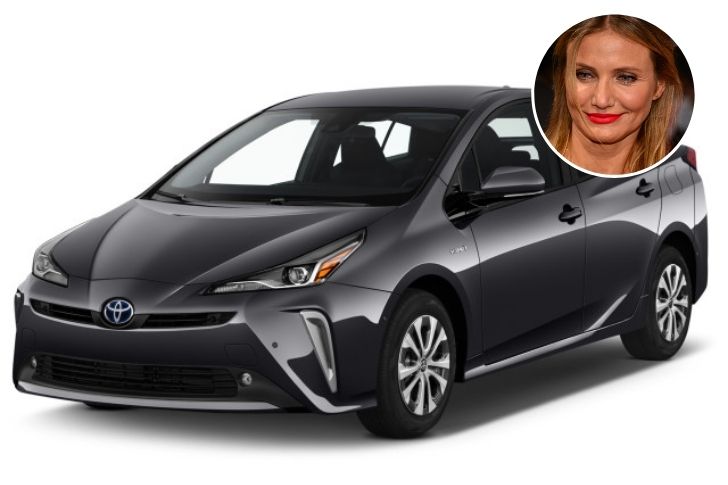 Now a retired actress, Cameron Diaz has frequently appeared on both comedy and drama films at the height of her career. She was primarily associated with comedies, but her dramatic films have also gained quite the recognition. In fact, having Cameron in the film credits is an assurance that the film would make money. Overall, her movies grossed over $7 billion, easily landing her a spot as the fifth highest-grossing actress in the US.
While she does have a lot of money, Cameron has chosen the humble Toyota Prius as her ride. It is fuel-efficient and can do the job well, which is something that most celebrities look for in a vehicle. A Prius costs about $24,200 and can accommodate five people. This does not mean that she does not live lavishly, as Cameron has also been seen boarding private jets and even yachts when on vacation. We hope, however, that the celebrity considers upgrading to a Tesla Model S.
Monica Lewinsky | Subaru or Tesla | $79,990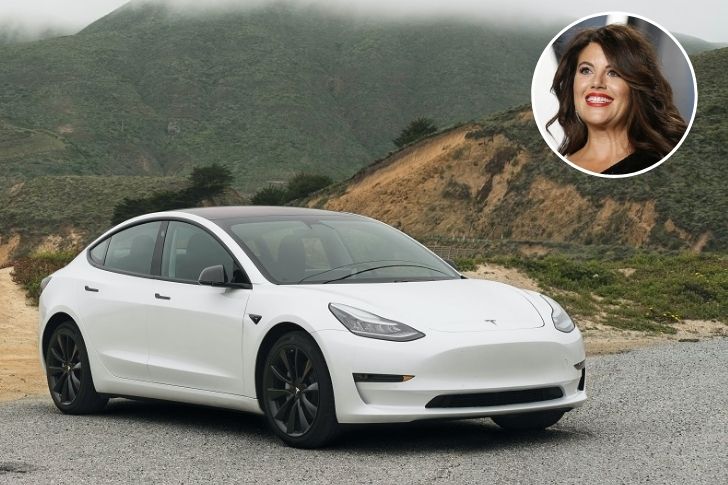 Former White House intern Monica Lewinsky has fully moved on from the scandal she was involved in back in the 1990s—the world has not, but that is not her problem. Monica has gained international recognition, and she used that to her advantage, pushing causes she believed in, especially on cyber bullying. After her stint at the White House, she also went back to school and graduated with a master's degree in psychology.
In late 2020, Monica publicly announced her dilemma as she was torn between buying a Tesla or a Subaru. However, she herself got involved in a crash in a sports utility vehicle, so she might be leaning towards a Tesla Model S instead. In addition, Elon Musk gave her an offer she could not resist: "You are welcome to give it back if you decide you prefer a Subaru." Well, we do not know what she decided on, but it is better to choose the more environmentally-friendly option.
Melissa McCarthy | Jet Ski | $9,000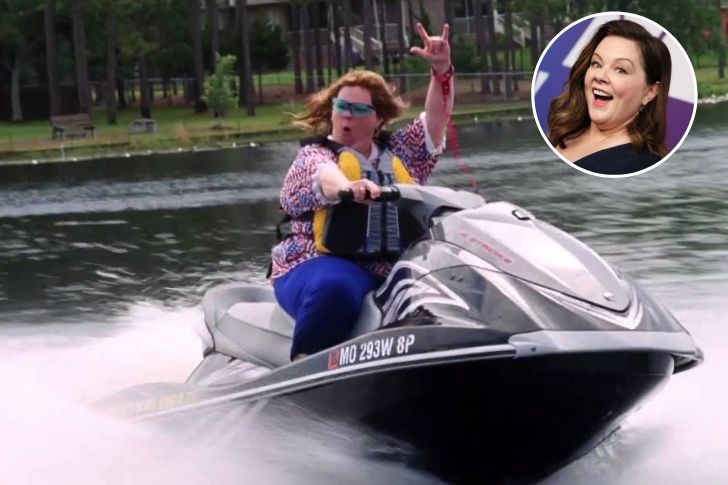 Early in her life, Melissa McCarthy grew up on a farm and raised in a large extended family. It appears that she was also destined to be an actress since her cousin, Jenny McCarthy, was already an established actress back then. In fact, Melissa's first movie appearance was opposite her cousin in the comedy series Jenny. She has since them made it to various other projects, including Samanta Who?, and as a host on Saturday Night Live.
One thing many are not aware of is that Melissa has great jet skiing skills. She may not have learned this from when she lived on a farm, but she could commandeer a jet ski even with one hand. The jet ski we are referring to was actually owned by the Tammy production, but Melissa accidentally wrecked it later on, causing a loss of $9,000. If she paid for it out of pocket, she then technically owned it, though it was gone.
Melinda Gates | Bombardier 700 Global Express | $50.44 million
A philanthropist, Melinda French-Gates is a co-founder of the largest private charitable organization on the planet. For her charity works, Melinda has been awarded the French Legion of Honour and the US Presidential Merit of Freedom. In recent news, it is possible that Melinda might become the second richest woman in the world once her lawyers finalize the separation agreement with Bill Gates. It is unfortunate to hear that the two decided to part ways after being together for 27 years. What is comforting, at least, is that they would still be working together in their joint foundation.
Melinda, along with her husband, owns a line of private jets, including two Bombardier 700 Global Express, each priced at $50.44 million. One of the Bombardier 700s has a call sign of N887WM and the other N194WM. The "WM" probably stands for William and Melinda, while 87 and 94 refer to the year they met and got married, respectively.
Tina Turner | 1978 Jaguar E Type | $56,500
Given the nickname "Queen of Rock and Roll", Tina Turner has proven herself deserving of the title. From the time she was just starting, as part of the duo Ike & Tina Turner to becoming a solo artist, the singer made sure to do her best. Eventually, her investments paid off, and the two won a Grammy for their singles Nutbush City Limits and Proud Mary. The disbandment of the duo in 1976 paved the way for Tina's solo launched, which was dubbed the biggest comeback in music at that time.
There is not much information on what car she currently drives, but at one point, Tina was the proud owner of a 1978 Jaguar E Type. Vintage enthusiasts should be ready to shell out at least $56,500 for a pristine version of the vehicle. Apart from owning cars, Tina is also known to party hard, as she was seen aboard a luxury yacht in Dubrovnik, Croatia. How did she get there? Reports say it was through a private plane!
Lady Gaga | 757 Jet | $67 million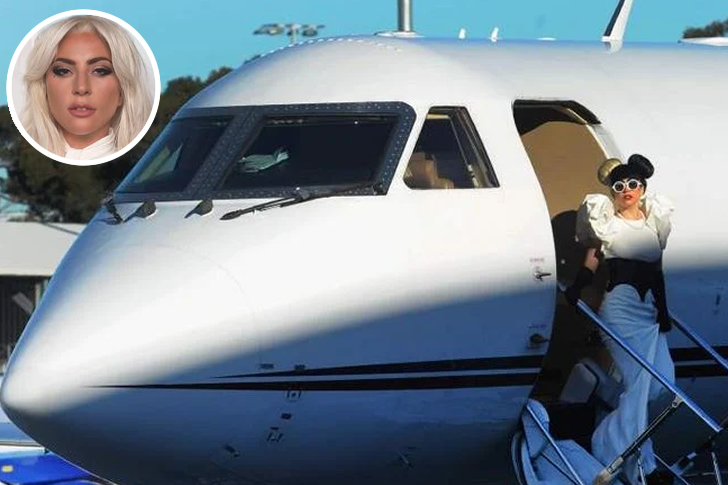 Stefani Joanne Angelina Germanotta, professionally known as Lady Gaga, is quite famous for her constant reinvention of how she looks and her musical style. Ever since she was a young performer, Lady Gaga has always tended to be on the "queer" side. The one thing she does know even as a teenager was that she was meant for music, which made the decision to drop out of her studies much easier. She then pursued her passion and rose to prominence back in 2008, the year she released her album, The Fame.
Lady Gaga has been flaunting her 757 Jet all over social media by sharing images of her gift. Yes, that is right. Live Nation gave her the 757, and while Lady Gaga now spends a considerable amount on maintenance and insurance costs, it was a big help that she did not shell out $67 million, which was the estimated cost of the private jet.
Kendall Jenner | Axioma Yacht | $15.19 million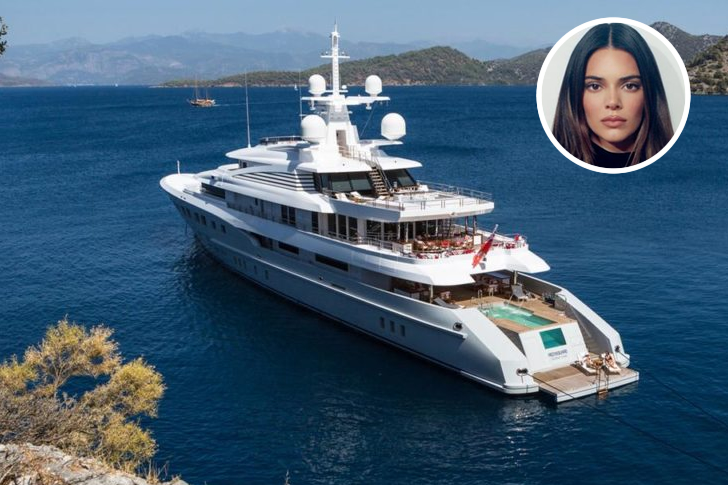 Estée Lauder Brand Ambassador Kendall Jenner rose to fame because of the reality TV show Keeping Up with the Kardashians. Already in the limelight, it was easy for the young teen to start modeling at age 14. She worked on both commercial photo shoots and print ad campaigns and later on walking the runways for high-end brands and designers. Kendall likewise worked with multiple campaigns, including various Vogue editions and cover shoots for LOVE.
She also ventured into business and investments, which helped significantly increase her net worth. As a wealthy woman, she was able to afford to buy for herself a €12.5-million superyacht for her 19th birthday. The party at the yacht saw big names like Hailey Baldwin, Lewis Hamilton, and even Gigi Hadid, who let loose and enjoyed the luxurious boat. There was some flak after the celebration, but we believe it was handled well.
Kanye West | Lamborghini Aventador | $399,500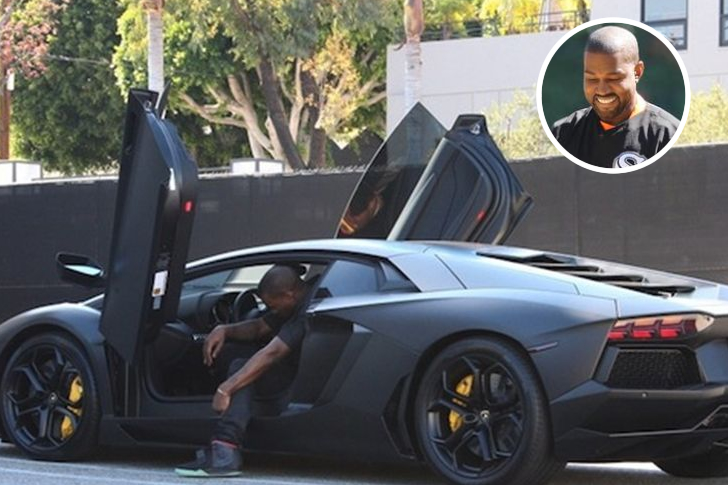 When Kanye West was young, he was raised in a middle-class home in the suburban area of Oak Lawn, Illinois. That particular neighborhood did not need home security systems since the neighbors looked after one another. This character was probably ingrained in Kanye's systems, that when he founded his own record label, he worked primarily with fellow Black brothers and sisters.
As he grew richer, his collection of cars also grew. One of the best in his garage so far is a black Lamborghini Aventador, which reportedly set him back $399,500. With a matte texture, it was definitely classy. With a power output of 515Kw and a 6.5L engine, it is not the most fuel-efficient. If Kanye needed to get to a spot soon, the car would definitely do the job, as it runs on a V-12 engine. Even with that factored in, Kanye might want to consider buying those that are more environmentally friendly.
Justin Combs | Maybach car | $360,000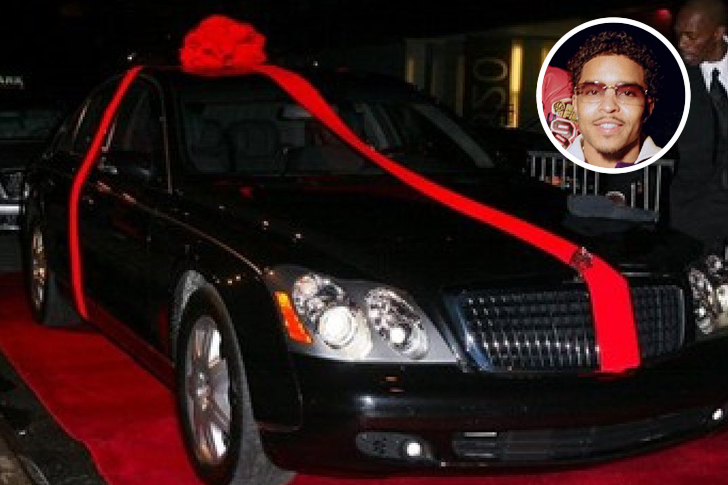 Being the son of a famous rapper and businessman, Justin Combs had life growing up easy. Now that he is 27 years old, he has to show good money management skills, just like her dad. So far, Justin is making a name for himself in football as a defensive back. In 2014, he saw action in four different games on special teams. He was also a reserve in the secondary and was given recognition for one tackle that made his team win over USC.
Perhaps, P. Diddy was satisfied with his son's 2014 performance that in 2015 and on his 16th birthday, he gifted Justin with a Maybach car worth $360,000. Of course, the budding footballer would now take care of maintaining the car, so perhaps it was P. Diddy's own way of inducting his son into the real world. Justin later became a hot figure in the list of celebrities with lavish rides.
Justin Bieber – Ecstasea Yacht – $120 million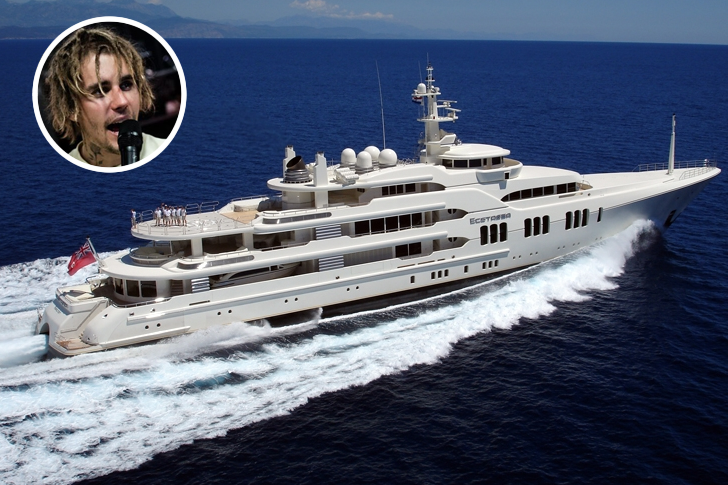 Discovered in 2008 by record executive Scooter Braun, Justin Bieber later rose to prominence after his album, My World, which was released in 2009, topping almost all charts. Music authorities gave him credit for being the youngest solo male singer to make it at the top in 47 years. This album also contains the widely known single Baby, which at one point became the highest certificated single in the US. With the help of his quick rise to fame, he subsequently established himself as a teen icon.
Vacationing in Ibiza aboard a 280-foot yacht seems to be the ideal spot to avoid confrontations for Justin. There was news back then that he had a tussle over Miranda Kerr with Orlando Bloom, and he retreated to his $120 million, two-helipad boat after. The yacht is the perfect place for someone who needs privacy and quiet—given it has its own massage room, gym, and Jacuzzi. It looks like he did come out better after some reflection and is now the husband to another beauty, Hailey.
Johnny Depp | Vajoliroja / Amphitrite Yacht | $22 million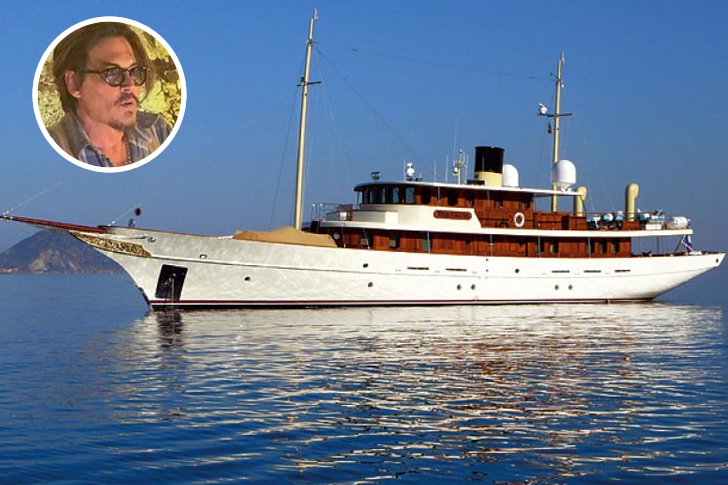 The 2000s can be claimed as Johnny Depp's golden age. During this decade, he appeared in a multitude of films, including Pirates of the Caribbean and Finding Neverland. He also saw commercial success with his other film ventures like Alice in Wonderland and Charlie and the Chocolate Factory. Realizing he could do more, he started making investments in his own company, Infinitum Nihil.
At one point, Johnny owned a yacht named Vajoliroja, which was named after her former partner Vanessa Paradis and their children Jack and Rose. When he married Amber Heard, he changed it further to Amphitrite in honor of the Greek sea deity. The 22-million-boat was eventually successfully sold to J.K. Rowling after the Harry Potter writer rented it out for a family vacation. It was understandable because who would not fall in love with the superyacht's five staterooms and Kaleidoscope entertainment system? In addition, the boat can accommodate up to 10 guests and a crew of nine people.
Giorgio Armani | Main Yacht | $60 million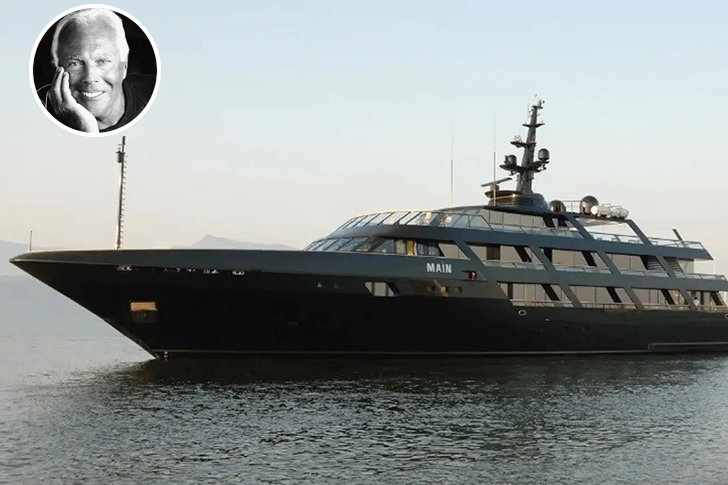 The journey to success isn't a quick one, but it will always be an investment one won't regret in the end. Such was the case for Giorgio Armani, who began his career in the fashion industry as a window dresser. After a couple more stints in the business, with his talent attracting the attention of millions, Giorgio eventually formed his very own company, Armani, back in 1975.
Since then, the Armani brand has branched off to other things besides fashion, such as music and luxury hotels. With his hard work bringing him so much success, it comes as no surprise that Giorgio would reward himself with something nice. Well, one of these gifts just so happened to be his $60-million yacht, which he also designed. Appropriately named Main, this 65-meter superyacht can shelter the fashion designer and his 11 other companions with its seven cabins and keep them entertained with its amenities – that includes a whirlpool and a cinema room.
James Packer | Arctic P | $80 Million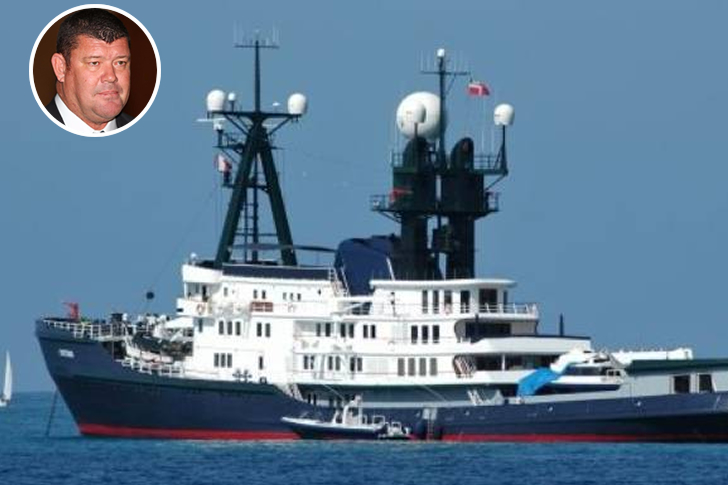 While he may have been born to a rich family, his father being the media mogul Kerry Packer and mother the philanthropist Roslyn Packer, James Packer still started in square one. His first job was in his father's cattle station. By the looks of it, though, this experience undoubtedly helped him prepare for his future.
Today, James takes credit for being one of the world's billionaires. Along the way, he inherited the family-owned Consolidated Press Holdings Limited, among other companies. With the fortune he's earned, it's no surprise James spent portions of it on numerous luxurious items. Of course, that includes the Arctic P, a yacht fitting for his billionaire status. Now reportedly worth around $80 million, two notable amenities this floating mansion has for its guests would be its disappearing pool and Jacuzzi – when not in use, it becomes one with the floor.
Jimmy Buffett | Grumman HU-16C Albatross | $62,180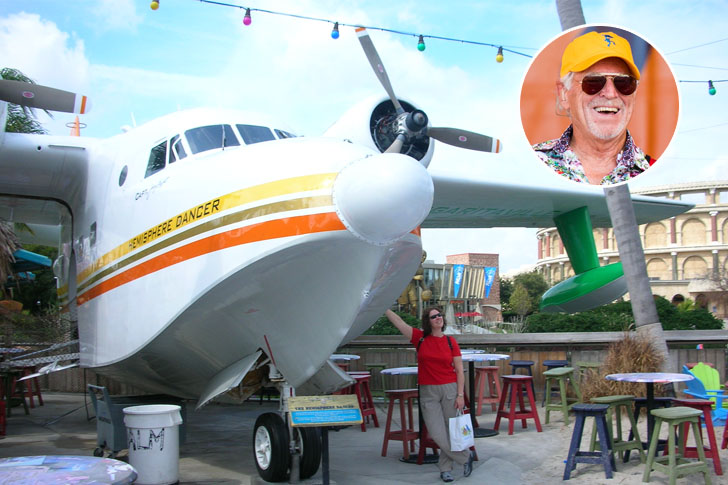 Despite playing the trombone during his grade school years, Jimmy Buffett only knew his way around the guitar during his years in university. After graduating with a bachelor's degree in history, Jimmy began his career in the entertainment industry, first as a correspondent for Billboard magazine. Not long after, he finally found his place in the music industry.
Often regarded for creating hit tunes such as Come Monday and Margaritaville, Jimmy also has a love for traveling, which he talks about in a couple of his songs. To satisfy his need to see more of the world, the country singer-songwriter bought himself a Grumman HU-16C Albatross, which he lovingly named the Hemisphere Dancer. A seaplane he purchased and restored during the '90s, the Hemisphere Dancer also became the subject in a couple of Jimmy's works, one of which being his best-selling memoir, A Pirate Looks at 50.
JK. Rowling | Amphitrite Yacht | $30 million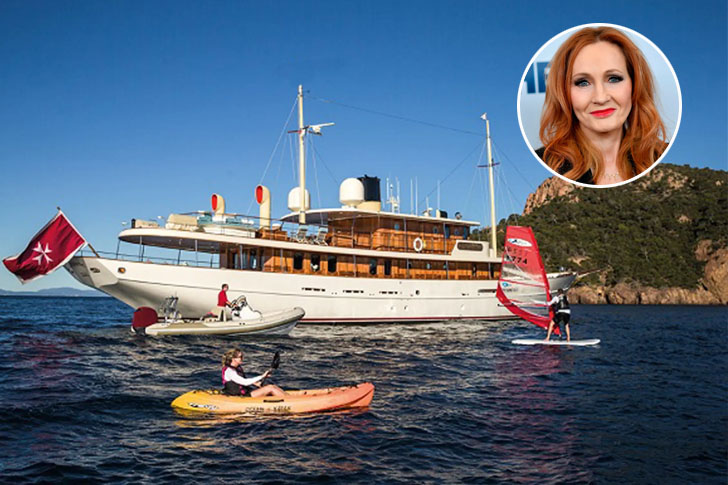 More often than not, the start is one of the hardest parts of a journey. Such was the case for JK Rowling, who experienced a terrible amount of rejection at the beginning of her career. Thankfully, she didn't run out of gas that easily. After 12 publishing companies refused her, one finally came and published her book. Of course, that book in question was Harry Potter and the Philosopher's Stone, the start of her now-acclaimed six-novel series.
While flying cars and brooms aren't a thing just yet, the Harry Potter author opted to get herself this yacht. Previously owned by Johnny Depp, the Amphitrite is undoubtedly as good as it sounds. While its exterior may have a modern look, the vessel's Art Deco-inspired interior provides its visitors with a vintage vibe. For amenities, the Amphitrite has plenty, including a couple of recreational equipment such as kayaks, wakeboards, and snorkeling gear.
Gwyneth Paltrow | Silolona | Charter Price of $210,000 Per Week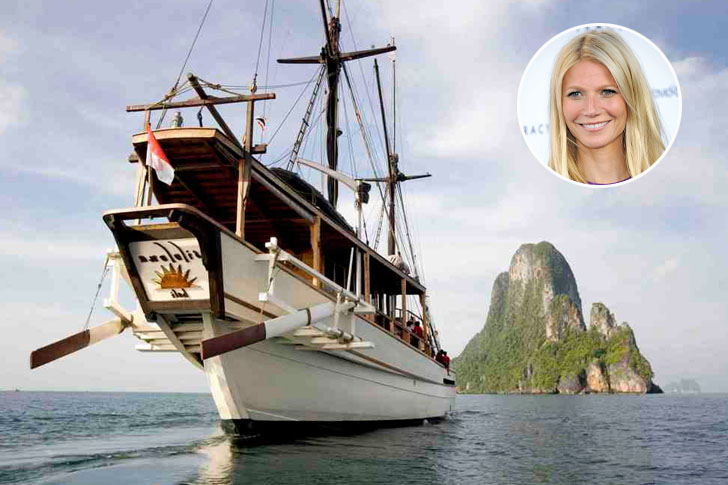 With her parents being experienced figures in the film industry, it comes as no surprise that Gwyneth Paltrow eventually followed suit. For a start, she got her first shot to fame after appearing in the 1995 film Se7en. Nowadays, though, it's safe to say she's most recognized for her acting credit as Pepper Potts, Tony Stark's love interest, in the Marvel Cinematic Universe.
Besides being a well-known actress, the Shakespeare in Love star has also dabbled in a couple of business ventures along the way. Thanks to that, she has since accumulated quite a fortune, more than enough to even charter a yacht – and that she did! Back in 2013, the actress chartered the Silolona yacht for her vacation in Indonesia, which is reportedly worth $210,000 per week. As pricey as it sounds, though, it sure looks like it didn't keep the Iron Man actress from enjoying the many things the country had to offer.
Jay Leno | McLaren F1 | $12 million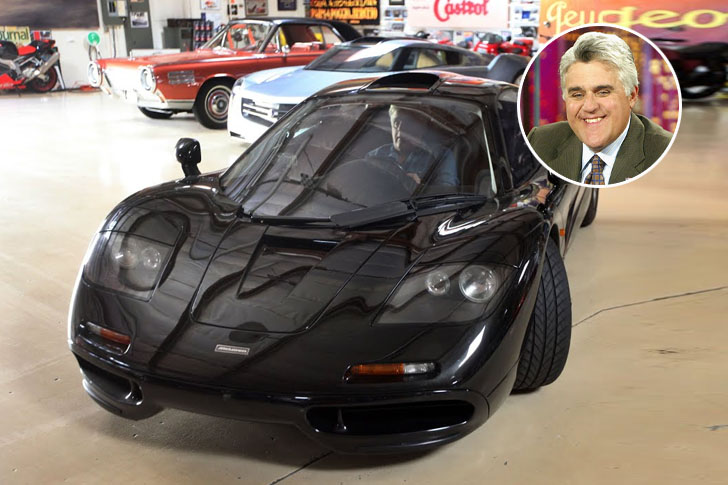 For his start in the entertainment industry, Jay Leno performed a comedy routine on The Tonight Show. He eventually made his way to landing minor roles in films and TV shows. Not long after, though, Jay finally gained widespread fame and recognition for his work as the show host of The Tonight Show with Jay Leno.
While he may have the makings of a true comedian and entertainer, Jay is also known for his fondness for collecting cars. Thanks to his career in the entertainment industry, Jay has had the chance to spend an astounding amount of investment money on his collection. With that said, the most prized vehicle in his garage would undoubtedly be this McLaren F1. While its name alone already radiates an aura of class, this beauty is also quite a rare gem in the automobile community – only 107 units were manufactured.
Beyonce | Galactica Star | $900,000 per week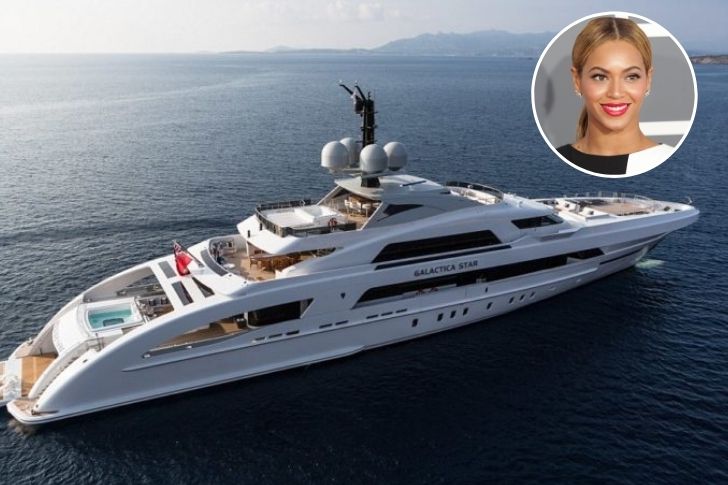 Beyonce Knowles-Carter is one of the most famous pop stars in modern music. She was once part of the commercially successful girl group Destiny's Child, which rose to prominence back in the late-'90s. As a solo artist, Beyonce is given credit for being one of the best-selling music artists in the world, as well as being considered by Billboard as the highest-earning African-American musician of all time. She has sold over 118 million records across the globe and tons of esteemed accolades to go along with it, including 28 Grammy Awards.
There is no doubt Beyonce is living a life of luxury, given her lucrative resume as well as being married to the equally successful megastar Jay-Z. Amongst their preferred means of luxurious travel is the Galactica Star, which is a 213-feet mega yacht. It can accommodate 12 guests plus a small crew. The Galactica Star also includes a jacuzzi, a swimming pool, and a helipad. It is owned by Kola Aluko, and those in the know say that Beyonce rents the yacht for $900 thousand a week.
Eric Clapton | Va Bene | $12.3 million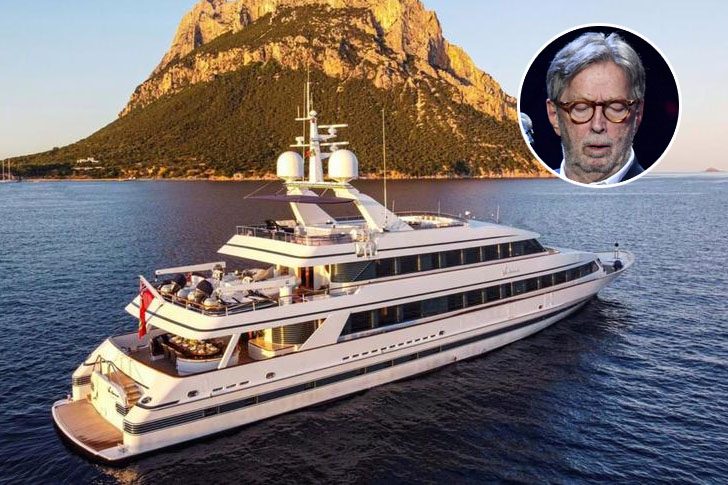 If there's one thing Eric Clapton loves, it would undoubtedly be music. After receiving a guitar during his early teens, Eric eventually found his way around the instrument at a rapid rate. In fact, by the time he was 16, he was already beginning to garner some attention. Not long after, the Wonderful Tonight singer had the chance to join a couple of bands, notably Cream and the Yardbirds, before finally continuing as a solo artist.
Today, the musician is regarded as one of the industry's most talented guitarists. While he may be considered a rockstar by many, Eric prefers to live a calm and serene life. This is made all the more apparent with one of his investments, the Va Bene. Originally built in 1992, this beauty is Eric's very own floating home/art museum/music lounge. Besides the many oil paintings displayed throughout its interior, the Va Bene also has several iPod docking stations, allowing guests to relax while listening to their favorite tunes.
Jerry Seinfeld | 1973 Porsche 911 Carrera RSR IROC |  $2.31 million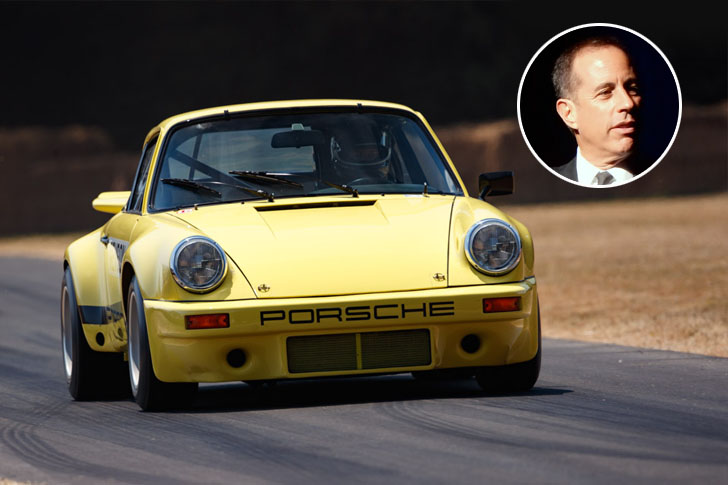 While studying for his degree in communications and theater, Jerry Seinfeld developed a passion for comedy. This eventually led him to perform in more than a few stand-up comedy and open-mic gigs after graduating from college. After some time, Jerry made his way to the entertainment industry, where he has since become most known for his now-famous show Seinfeld.
The actor-comedian-writer also worked on projects such as The Marriage Ref, the Bee Movie, and Comedians in Cars Getting Coffee. While he's undoubtedly got a knack for making audiences burst into laughter, Jerry is also quite fond of collecting cars, especially Porsches. Along the way, though, he opted to auction off 17 of his four-wheeled wonders, seven of which were Porsches. Among them is his 1973 Porsche 911 Carrera RSR IROC. While it was initially estimated to be worth between $1.2 to 1.5 million, the 911 Carrera was sold for an even higher price of $2.31 million.
Jackie Chan | Embraer Legacy 650 | $30 Million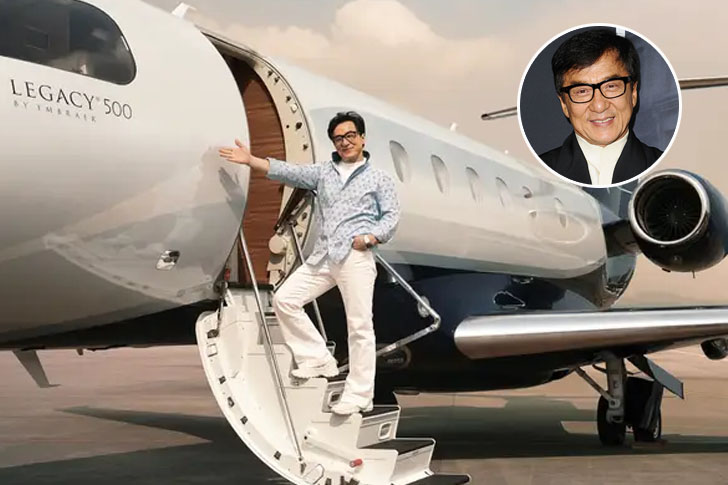 Nowadays, Jackie Chan is most known for being one of the entertainment industry's greatest action stars. Along with being an experienced martial artist, Jackie also prefers to do all of his stunts, even the more dangerous ones – many insurance companies avoid him and his team because of this. Even so, it hasn't stopped him from creating hit films like Wheels on Meals, Police Story, and the Rush Hour movies.
Besides acting, Jackie also travels a lot. With that in mind, it comes as no surprise that he has his very own private jet. Worth around $30 million, the Rush Hour star's Embraer Legacy 650 also has his name "Jackie" painted on its tail. Along with accommodating up to four passengers, this beauty also provides an all-around comfortable experience throughout the flight – speaking of, it can make nonstop trips from Beijing to Dubai and Hong Kong to Adelaide, Australia.
Bill Gates | The Serene | $330 million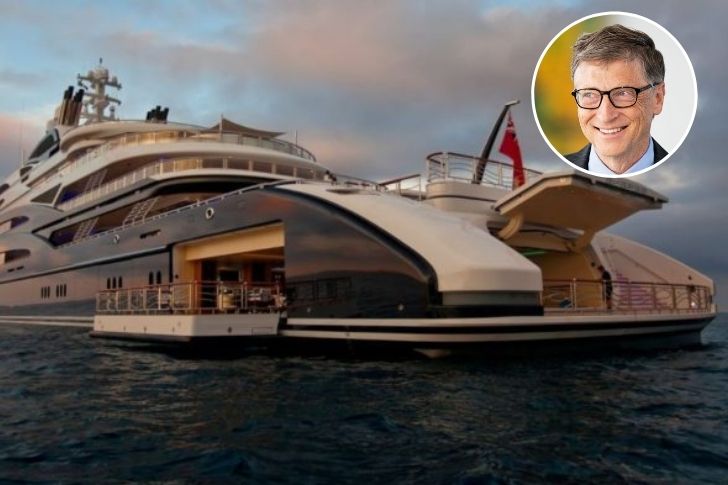 At this point, you've seen Bill Gates's $40-million private jet and massive Medina compound Xanadu 2.0 worth over $131 million. To his credit, even with those two combined, his multi-billion net worth of an estimated $126.6 billion still leaves him with so much more luxurious belongings. One of which is The Serene, a massive 439-feet mega yacht that is worth $330 million.
The Serene is a mega yacht worthy of a tech titan such as Bill. It can travel long luxurious cruises and can host 24 of its friends, family, and business associates, plus 52 other crew members to accommodate their safe travels. Among the mega yacht's lavish amenities are a salt-water swimming pool, a sundeck swimming pool, a gym, an elevator, and a professional kitchen. Moreover, it also includes a movie theater and also a helipad as well as a submarine garage. If you can afford it, Bill offers The Serene for $5 million per week.
Bill Gates | Bombardier BD-700 | $40 Million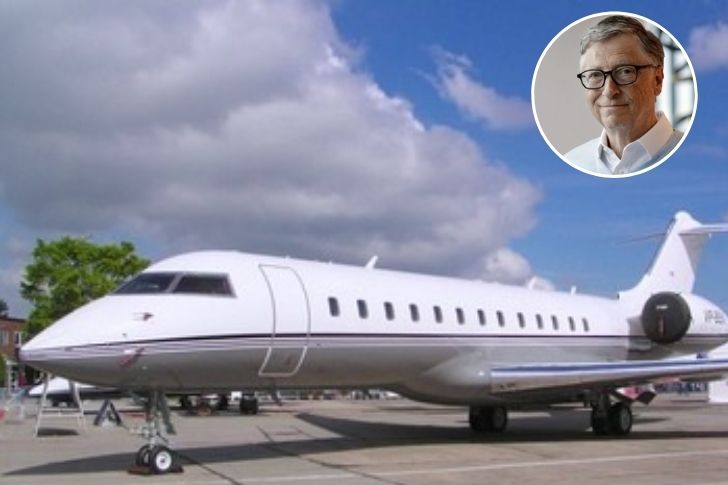 Being one of the most famous figures of the tech industries, Bill Gates, to no surprise, has owned some of the most luxurious private jets in the world. Reports say that his multi-billion assets include investments in two Gulfstream C650ERs, a Cessna Seaplane, a couple of Bombardiers, and even several helicopters. They are highly personalized, and the jets even sport the same color schemes. Though this may seem a bit too outlandish, Bill uses the private planes for international business trips and mostly for trips for the Bill and Melinda Gates Foundation.
Among Bill's jet collection was a Bombardier BD-700, which is worth over $40 million. He soon replaced it with his Gulfstreams, but it surely had served its purpose well. This private jet was specifically built for high-speed, long-distance travel and can fly nonstop between intercontinental airports. Moreover, its top speed can reach Mach 0.88.
Billy Joel | Vendetta | $1.3 million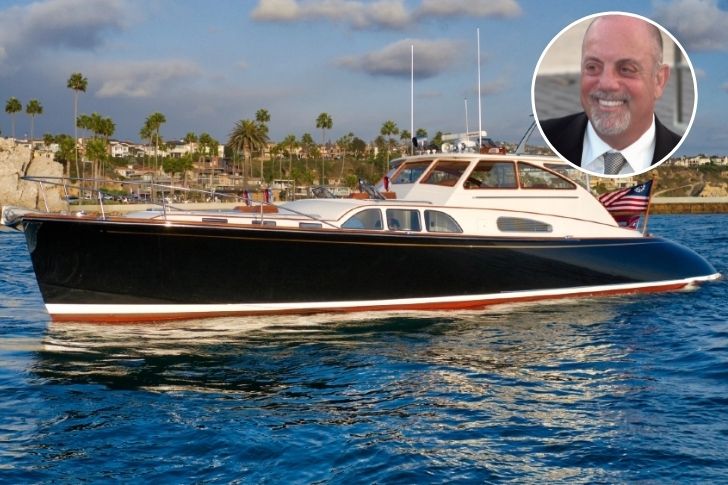 William Martin Joel or Billy Joel grew to prominence back in the '70s. He is well-known for the song Piano Man and is even dubbed as such. To his credit, his commercially successful career of over six decades has resulted in 13 studio albums, which has made him one of the top-selling music artists of all time. Moreover, he has sold over 150 million records worldwide and is the 3rd best-selling music artist in the US.
Given Piano Man's very lucrative credentials, it will come as no surprise that he has some of the most lavish things to his name. And one of his prized possessions is Vendetta, a luxurious $1.3-million yacht. It has a 1920's saloon-inspired design, which will surely transport you into another era. Despite its old-fashioned design, it comes with all the modern amenities and types of equipment you could wish for.
Brad Pitt | Yacht | $7.6 million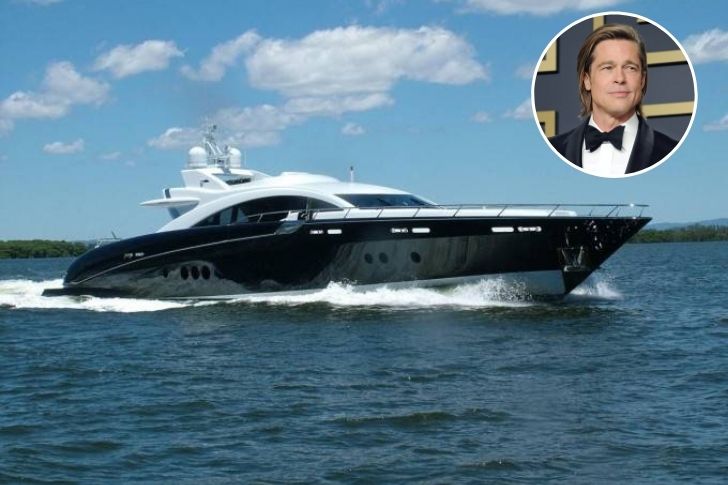 The Inglorious Basterds actor Brad Pitt, along with his former wife, Angelina Jolie, and his family, set up home in the south of France in their vast estate of Chateau Miraval. At the time, Pitt had always fancied about buying a yacht and take his family out around the islands along the coast of the south of France near Tropez. Eventually, he bought one for a price of $7.6 million after selling a share of his French vineyard to Marc Perrin, a famous winemaker. Also, his friend, Microsoft co-founder Paul Allen, helped him charter his yacht to wealthy personalities while he's away filming.
Throughout Pitt's career, we can't deny the fact that he's achieved a great degree of success. Some of the proofs were his awards and recognitions, including a Golden Globe Award, an Academy Award, and a Primetime Emmy Award. Another business that Pitt ventured into was his production company, Plan B Entertainment.
Elton John | Wabi Sabi Yacht | $25 million
Featuring a large entertainment center with a wide 50-inch plasma screen, the iconic singer Elton John purchased the massive yacht for around $25 million. The vessel is one of the favorite getaways for the English celebrity and his husband, David Furnish, whenever they take a holiday in places like Italy. It has eight rooms that can accommodate up to twelve guests. At the same time, a crew of twelve can undoubtedly provide assistance and service to everyone. Moreover, the craft has a gym, Jacuzzi on deck, a barbecue area, and a swimming pool.
With its massive 164-foot length, there's plenty of room for al fresco dining. Also, its 3,650 horsepower MTU diesel engine can take the pleasure vessel at a range of 4,000 nautical miles with its Naiad zero-speed stabilizers. The yacht is one of the proofs of Elton's massive success in the entertainment industry—credit to his passion for music.
Eddie Lampert | Fountainhead Yacht | $130 million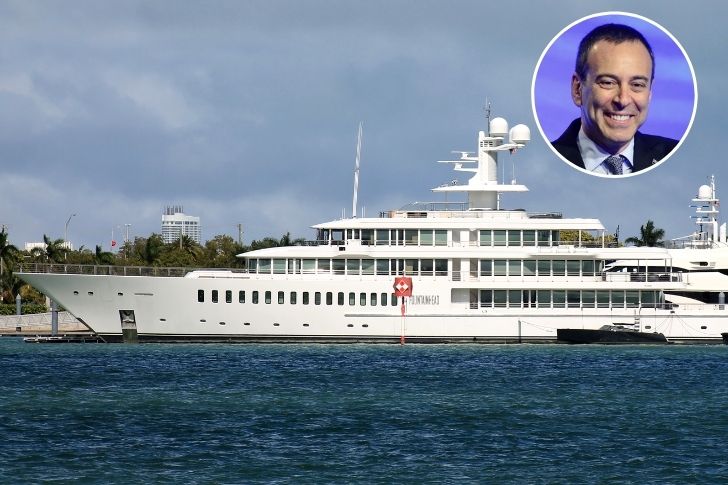 Built by Feadship in the Netherlands, the 288-foot superyacht Fountainhead is owned by former Sears Holdings CEO Eddie Lampert. It was the largest vessel Feadship built at the time of its launch in their homeport in Miami, Florida. The estimated price of the Fountainhead is around $130 million—certainly with insurance—and it has a sister ship called Musashi, owned by Oracle co-founder Larry Ellison.
The yacht's interior was designed by Sinot Yacht Architecture & Design. It's powered by four MTU marine engines that can reach a top speed of 21 knots or 39 km/h and can reach a total range of 6,000 nautical miles. The Fountainhead serves as a symbol of success for Lampert's investing and holding companies. However, before reaching the pinnacle of success, Lampert started his career working for Goldman Sachs as an intern in 1984. From then on, the rest is history.
Donatella Versace | Mini Cabriolet | $130 million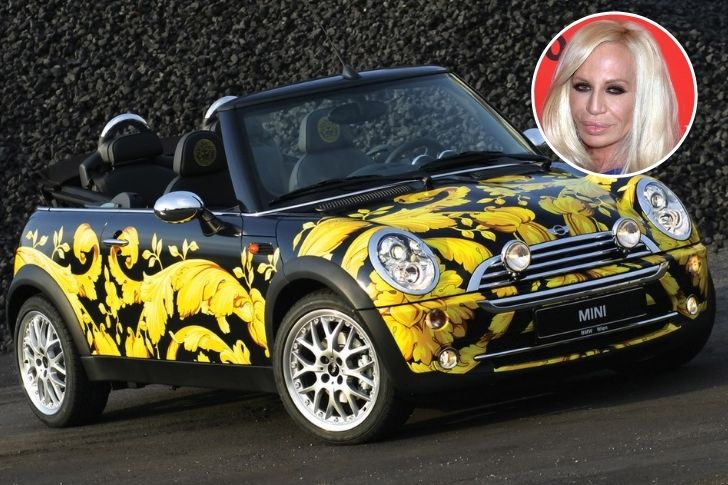 Donatella Versace is the sister of Gianni Versace, founder of the luxury fashion house Versace. The Italian businesswoman, model, and fashion designer sold the company to Capri Holdings for $2.12 billion but remained its chief creative officer. Donatella studied literature and languages in the 1970s in Florence, Italy, and would commute to spend time with his brother, Gianni. Through her closeness to her brother, she entered the fashion world and was known as her brother's muse. Since then, she has designed advertising campaigns for Versace that included Madonna, Jennifer Lopez, Christina Aguilera, Demi Moore, Nicki Minaj, and many more.
As her wealth increased tremendously, it doesn't come as a surprise for Donatella to purchase expensive things. Though it's hard to find information about her cars, jets, or yachts, it's known that she owned Dubai's latest luxury hotel, Palazzo Versace, valued at upwards of $300 million. The 215-room property was designed like a 16th-century Italian palace, complete with infinity pools and many other amenities—credit to her fashion success.
Donald Trump | Boeing 757 | $100 million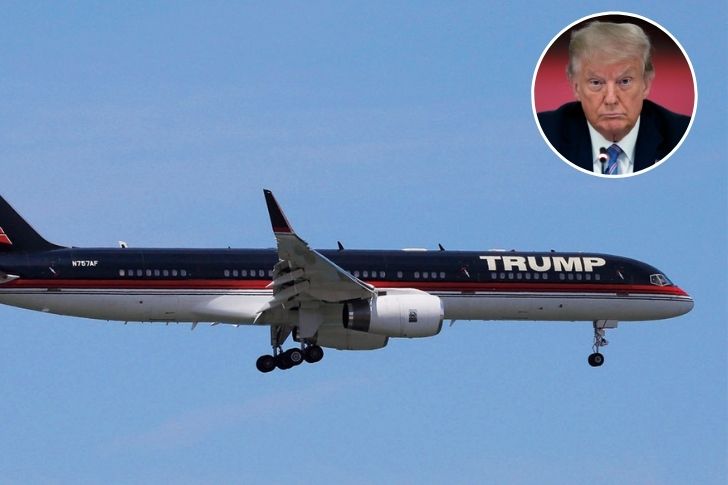 Back in 2011, Donald Trump bought Microsoft co-founder Paul Allen's Boeing 757 airplane and gave it a Trump-style makeover—that means installing it with premium wood and gold. The plane is wrapped with 24-carat gold and boasts the latest electronic equipment with the Trump logo on just about every surface. In one of his trips to visit his golf courses in Ireland and Scotland, Trump was accompanied by his daughter Ivanka Trump. Originally, the 727 was operated by American Airlines.
Inside the plane, there's a living area where guests can relax on the comfortable sofas and chairs. The master bathroom has a gold-plate sink and faucet with a granite top and a chair. The plane symbolized Trump's success, most recently as the 45th president of the United States, but before diving into politics, he has always been a businessman and a television personality with a great degree of achievement.
Domenico Dolce and Stefano Gabbana | Regina D'Italia Yacht | $21 million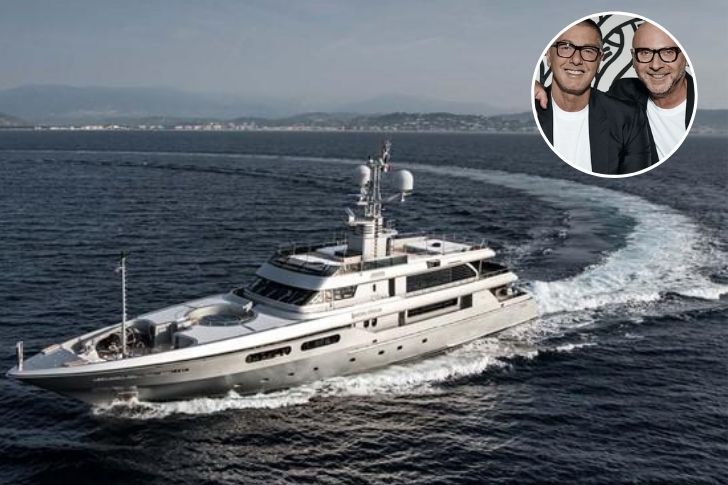 Two of the most successful and talented fashion designers globally, Domenico Dolce and Stefano Gabbana, were the founders of the Italian luxury fashion house Dolce & Gabbana. The company has been growing since its establishment in 1985, and it went public, gaining billions' worth of stocks. As it continues to expand with various product line releases, such as perfumes, bags, cosmetics, and clothing, targeted for celebrities and regular consumers, its company's worth grew as well.
Subsequently, each founder's net worth increased to billions of dollars, enabling them to buy the luxuries of the rich, like their Regina D'Italia yacht worth $21 million, which can accommodate twelve guests. The interior is designed with gold-marble floors, a bathroom faucet lined with precious stones, and many more customized features that are surely expensive. As with other successful personalities, the Regina D'Italia serves as a reminder of the two founders' great degree of achievement in the fashion industry.
Diane Von Furstenberg | Eos Yacht | $150 million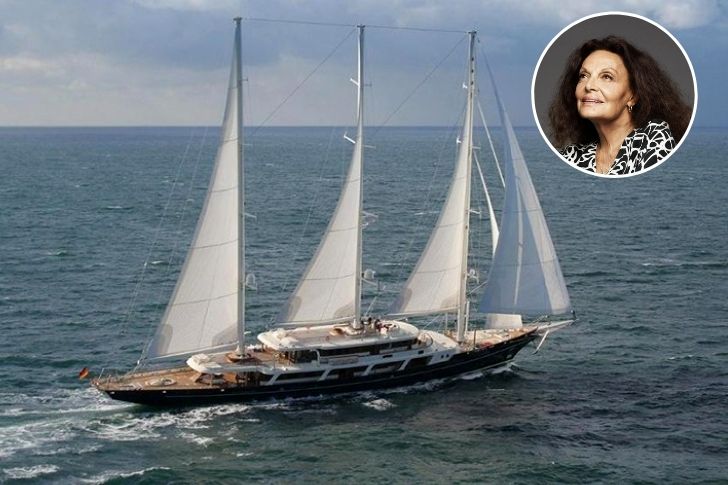 Diane Von Furstenberg's yacht, Eos, was named after the Greek goddess of the dawn. It is a 93-meter Bermuda rigged schooner that has three exceptionally long masts. The Eos was one of the largest privately owned yachts in the world when it was launched back in 2006 and was purchased by Diane and her husband, media magnate Barry Diller, three years later in 2009. The yacht was built in Bremen, Germany, by the world-famous shipbuilding company Lurssen for three years.
The luxurious yacht was valued at $150 million, and it can accommodate sixteen guests and twenty-one crew members. Powered by two MTU diesel engines, the Eos can reach a top speed of 16 knots or 29 km/h. It's also equipped with state-of-the-art navigation systems and advanced electronic sails. The interior has a flamboyant glass staircase and panoramic views from the back of the pleasure vessel. It's certainly a symbol of a great degree of success and achievement in Diane's chosen field of profession.
David Gilmour | Astoria Yacht | $3.2million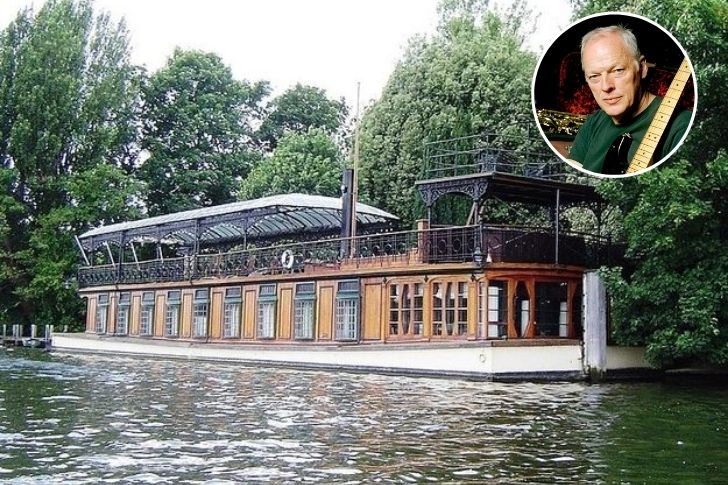 David Gilmour's Astoria yacht is unlike most modern luxury yachts owned by famous personalities around the world. Still, we can't deny that it's still an exceptional boat. The 27-meter-long boat exudes a degree of retro charm, and it is permanently anchored on the Thames in Hampton, London. Gilmour first saw Astoria when he was driven down the road, and at the time, he asked the driver to stop so he can take a good look at the boat. Yet again, he saw the Astoria in a magazine when during his visit to the dentist. Gilmour decided to call the seller and arranged to view the yacht, and he eventually bought it.
In 1986, the Pink Floyd guitarist thought about using the airy and light boat as his recording studio. In the end, Gilmour and his band began recording in the Astoria even though it wasn't soundproof. For the next decade, he continued to record albums in the yacht, including his solo album On an Island.
David Geffen | Rising Sun Yacht | $590 million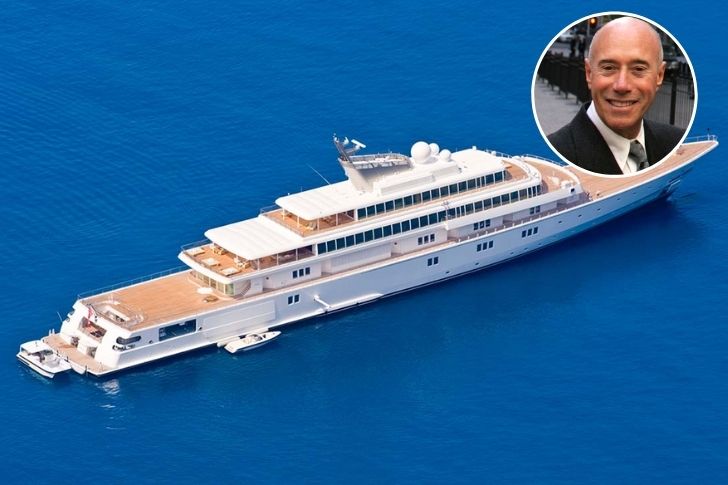 Best known for being the founder of Asylum Records and Geffen Records in the 1970s and 1980s, David Geffen was responsible for launching Guns 'n Roses, Aerosmith, and Eagles' careers. After two decades of successful operations, Geffen sold his company to MCA Records for a whopping $550 million. Nowadays, his estimated net worth is around $6.8 billion. Aside from his career, the media magnate is also a notable philanthropist, generously supports educational institutions and arts and medical research.
Geffen is also known for owning the legendary luxury pleasure vessel Rising Sun, which cost a mind-boggling $590 million—this surely has premium insurance. The 138-meter superyacht was built in Germany by the late legendary Jon Bannenberg in 2004, and it is considered one of the largest yachts in the world. It was initially bought by Larry Ellison, the co-founder of the computer software company Oracle. Geffen first acquired half shares of the superyacht in 2004 before taking freehold tenure of the Rising Sun in 2010.
Brad Pitt | Nazi German motorcycle | $400,000
American film producer and actor Brad Pitt is known to have a serious passion for motorcycles, including some of the rare ones. He has an extensive collection of motorbikes for daily getaways from the press and the rare ones that only a handful can afford to own. One of which is his Nazi German motorcycle with a sidecar from World War II, estimated to be priced at $400,000. Pitt purchased the motorcycle after playing the lead in Quentin Tarantino's Inglorious Basterds. There are a few left of this model in the world, and Pitt's is one of the 500.
The award-winning Hollywood actor began his career in the 1991 film Thelma & Louise. Eventually, he landed a leading role in credit films such as A River Runs Through It, Legends of the Fall, and Interview with the Vampire. Since then, Pitt's career flourished, eventually establishing his name in the filmed entertainment industry as one of the most bankable actors.
David Beckham | Rolls-Royce Drophead| $492,000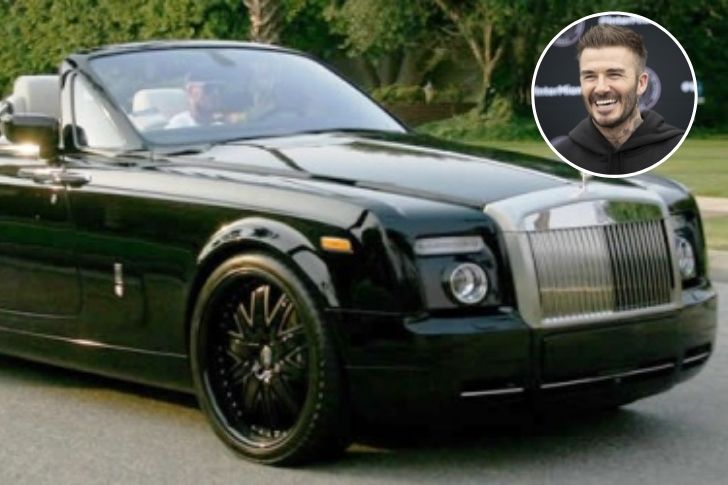 Former professional footballer David Beckham is the current president and co-owner of the Inter-Miami CF. Throughout his career, he played for Milan, Paris Saint-Germain, LA Galaxy, and Manchester United, among many other teams. Beckham's football career had spanned for 20 years, beloved and cheered by many fans. His ability in passing and bending free-kicks is unrivaled by anyone. In 2008, Beckham was finally inducted into the English Football Hall of Fame.
As his career flourished, the footballer's net worth increased as well. Known to enjoy life's luxuries that money can afford, Beckham bought a Rolls-Royce Drophead for a price tag of $492,000. It's powered by a 6.7-liter V12 engine with a power output of 453 horsepower and 531 pound-foot of torque that can reach a top speed of 149 km/h using its eight-speed automatic transmission—this surely has premium insurance.
Cristiano Ronaldo | Africa I Yacht | $7 million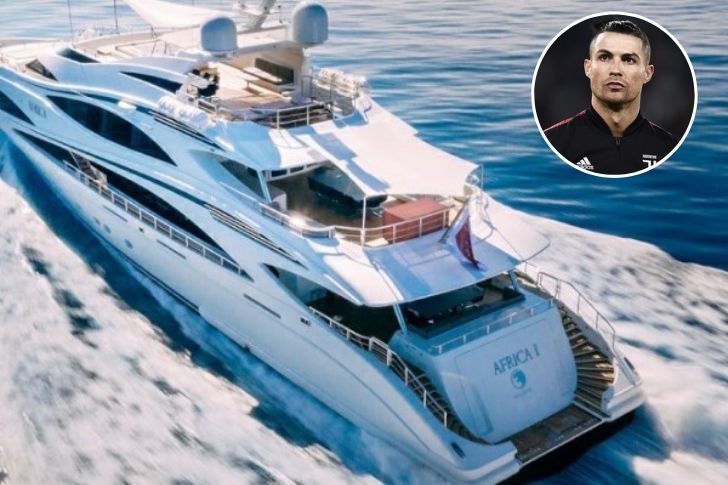 In 2020, Juventus claimed its ninth Scudetto with a 2-0 win over Samprodia, in which Cristiano Ronaldo hit his 31st goal of the campaign. As a treat for himself and his family, Ronaldo bought a 27-meter superyacht called Africa I for a price tag of $7 million. The pleasure vessel has five cabins, two lounge areas, six bathrooms, full-length windows, and a contemporary kitchen diner. It was made in Viareggio, Italy, by Azimut-Benetti. Soon after, the football superstar set sail with his family along the coasts of Celle Ligure.
The footballer became the first soccer player in history to earn $1 billion while still playing and the third athlete to achieve the billion-dollar mark in earnings. Before purchasing the luxury vessel, the footballer would rent a yacht for his family holidays for $239,500 per week. Credit to his exceptional skill, determination, and hard work, Ronaldo achieved tremendous success in his career.
Cindy Crawford | Bentley Continental GT | $238,000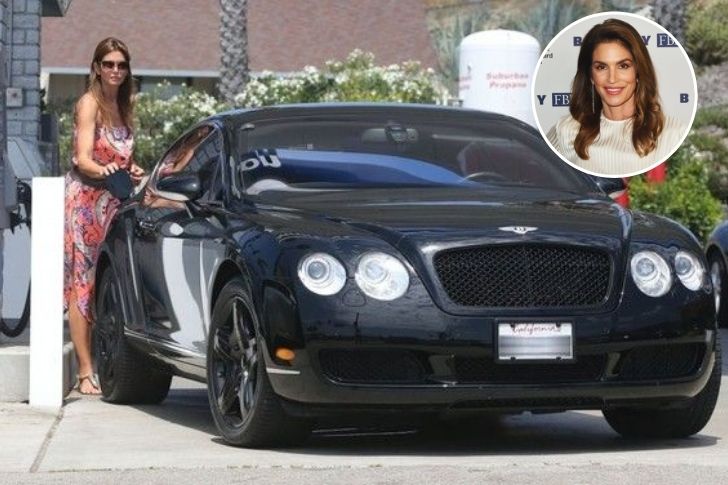 Cindy Crawford still looks stunning despite the fact that she's already 55 years old. In 2000, she left her modeling career that she started back in the early 1990s. Apart from her modeling profession, Crawford also ventured into business investments, and one of them was a line of furniture, Cindy Crawford Home Collection, manufactured by HM Richards Inc. She assisted in the design and creation by consulting on the colors, features, or styles that perfectly fit the needs of families or that of her own preferences. Also, in the late 1990s, the former model launched a goods line with J.C. Penney.
Like many celebrities, Crawford also has her expensive cars, one of which is the 2011 Bentley Continental GT that cost $238,000. It's fitted with a 6.0-liter twin-turbo W12 engine with a power output of 567 horsepower and 516 pound-foot of torque that can send the car to a top speed of 318 km/h.
Calvin Klein | Vantage Yacht | $28 million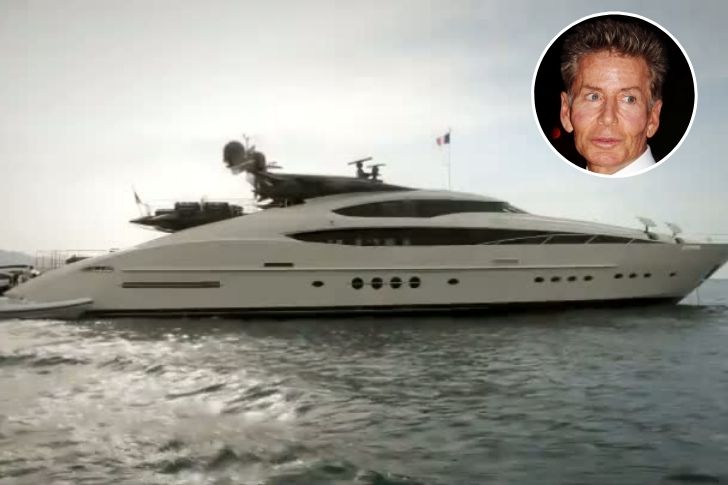 International fashion mogul Calvin Klein expressed his personal style with his 150-foot superyacht Vantage, built by Palmer Johnson Shipyard, an American master shipbuilding company. It was designed by Nuvolari and Lenard, the famous Italian yacht designing company, and is estimated to be around $28 million. The Vantage was used as the Cannes Film Festival party venue, as it was ideal for extravagant celebrations. With its enhanced exterior design specifically for entertainment, guests enjoyed the Jacuzzis and relaxation pads all over and a bar and barbecue facilities.
Klein had a modest upbringing. In his younger years, the fashion designer would often stay inside the house, sketching women's fashions rather than joining other boys playing outside. In the early 1970s, Klein's brand became a household name. His empire has since expanded, including perfumes, swimwear, watches, and accessories. Presently, Klein's net worth is estimated to be $700 million—credit to his brand name.
You've Reached The End