Celebrities' Fancy Vehicles and Their Massive Price Tags

Buying luxury vehicles is one of the identifying factors that you made it in life. Nothing screams "You're successful!" better than top-of-the-line models of your favorite brand. It's quite similar to these celebrities, but the only difference is that their investment in vehicles costs millions of dollars. Jay Leno, for example, probably has one of the best car and motorcycle collections in the world. John Travolta, on the other hand, owns several planes that are parked within his home in Florida that has its own airport. Both personalities' net worths are in the hundred million brackets, so imagine what Jeff Bezos's garage looks like? Bill Gates? Okay, hands down, Elon Musk might floor them all – he owns SpaceX and Tesla. However, one of them will surprise you with their car choices.
Since you're here, let's take a closer look at the fancy vehicles that our favorite celebrities own. Some might still surprise you, though, but we're hoping that you might also get the needed encouragement to work harder in order for you to someday purchase what they already possessed or better.
Richard Gere | Audi RS6 Avant | Est. $93,000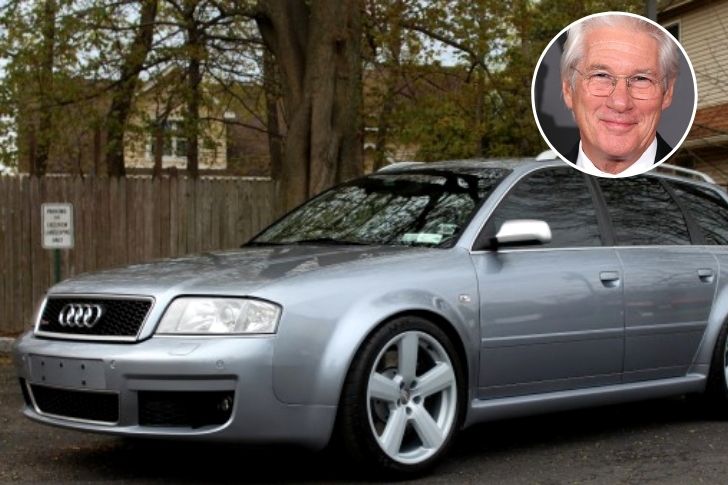 The actor's car collection is reportedly priced at $3.2 million. Dailyhawker stated that Gere has a model from different luxury brands such Rolls Royce, Jaguar, and Mercedes-Benz. However, Cash Roadster mentioned that he also owns an Audi RS6 Avant. It's uncertain when did he buy it and the version of his car, but the model in his garage has an estimated price of $93,000. Not bad for investment, right?
Richard Tiffany Gere is a screen and stage actor from Philadelphia, Pennsylvania, whose acting career began in the '70s and is probably best known for his appearances in several hit films, including Chicago, An Officer and a Gentleman, and Pretty Woman. With his long-lasting career in the entertainment industry, he has accumulated a net worth amounting to $120 million. He has been married to Alejandra Silva since 2018 and now has a baby boy with her.